Weathering Sandy
ICU nurses kept critically ill patients stable during the storm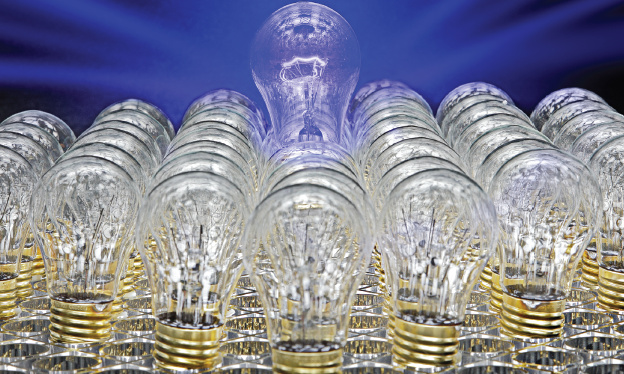 Superstorm Sandy was no match for Super Nurse Pam and her staff of critical-care nurses in Saint Peter's University Hospital's Intensive Care Unit. As the storm headed for New Jersey, Pam Harmon, the ICU's nurse manager, made sure she and her staff were ready for whatever Sandy threw at them.
She "staffed up," ensuring that enough nurses were on-site in case conditions prevented nurses from getting to work. She ordered extra supplies and double-checked that all the life-support machines were plugged into the outlets that would switch to generator power if regular power was lost. The staff filled containers with extra water in case that was lost as well. She had cots set up for those who would need to stay overnight. And it all paid off.
When the power did go out, the nurses quite literally ran to each of the dozen or so patients to confirm that the generators had kicked in. Both the day and night shifts slept in the hospital overnight. And they were ready for new patients who arrived in the wake of the storm. "We didn't let our guard down for five days," Harmon says. It's that kind of no-questions asked, all-hands-on-deck attitude that shows why the Saint Peter's ICU recently earned its third Beacon Award for Critical-Care Excellence.
Presented by the American Association of Critical-Care Nurses, the Beacon Award recognizes the nation's top intensive care units. There are more than 6,000 ICUs in the United States, and only 10 in the entire country have earned this coveted award three times. "The award encompasses clinical work and achievements in trainingand also covers how staffers work together as a team," says Amar Bukhari, M.D., clinical director of the ICU. "It represents very high standards.
I was there both days of the storm, and I didn't hear a single complaint about staffers being away from their families. No one raised a voice. It was business as usual." Even though it was far from usual. "They are a truly amazing group," Harmon says. "They came in hours before their shift so they could be sure of getting here and volunteered to stay after their shift. Honestly, not one nurse said she couldn't come in. It gave the doctors great confidence that their patients were being cared for." One of those doctors was Daniel Grove, M.D., a pulmonology and critical care specialist, who says the staff is "extremely attentive, hard-working and dedicated. And they are very easy to work with. The quality of nursing here is as good as in any ICU I've ever been in."
Related Read: Hurricane Sandy