Weichert Realtors
JULIE WILLIAMS Broker-Salesperson, ABR, GRI, SFR, CNE, BPOR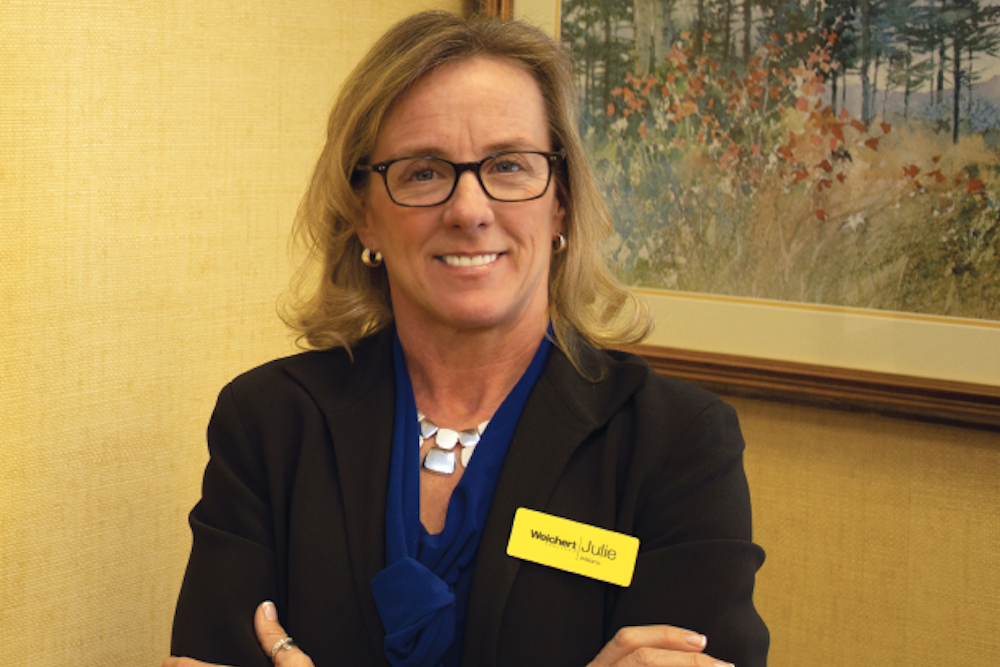 HELPING AND GUIDING OTHERS comes naturally to Broker/Salesperson Julie Williams. As a proud mom, determined rookie chef and a volunteer firefighter in Randolph, Julie uses her passion for assisting others, all day, every day, at home, in her community and at work.
Julie's approach to her career in real estate has modeled her paths both as a former business owner and as a dedicated community volunteer. She had long been interested in real estate and after a decade of building her own landscaping business into a successful enterprise, she decided to pursue her interest. In 2008, Julie created a plan that involved comprehensive training and went to work on building a new vibrant career, making herself fully available to her clients and prospects. Julie knows that being responsive is crucial to making clients feel they are with the right realtor and she is quick to answer phone calls, texts and emails. She has since built a solid reputation with her clients and her peers, by knowing her business, treating clients and colleagues with respect and by simply working hard and efficiently.
Not content with being average, Julie enrolled in classes that helped her gain the knowledge held by agents who had been in the business much longer. She earned the accreditations of Graduate Realtor (GRI), Accredited Buyer Rep (ABR), Shortsale/Foreclosure (SFR), Certified Negotiator (CNE) and Broker Price Opinion (BPOR). Her commitment to the acquisition of knowledge and understanding the importance of professionalism and customer service is largely responsible for her rapid rise to the top of her industry. Julie continues to take advantage of additional opportunities to further her education and training, both in the current real estate market and in her role as a firefighter. It's no accident that people feel confident when Julie is in charge. She has prepared herself and it shows. She gets to know her clients quickly by asking relevant questions and listening to their answers with intention.
Julie's greatest strength is her ability to listen to her clients and prospects, hearing both what they say and what they don't. She recognizes that buying and selling a home is often stressful for clients, but she believes being fully prepared with knowledge of the market is the answer to lessening the stress that can arise. This seems to work, as many of Julie's clients have told her that her experience and dedication give them the confidence that they are in good hands. There isn't a better testimonial. Additionally, Julie's experience with staging homes and choosing the best professional photographers, helps sellers showcase their property in the best light, assuring that the home can be sold at the highest price in the shortest amount of time.
For Buyers, Julie continually uses her experience to negotiate the best possible price for any client at any price point. She works efficiently and confidently so Buyers and Sellers receive the best possible care and representation.
Having completed many successful transactions in the Morris and Essex County areas, Julie knows her communities, especially Randolph, her home town. Her attention to detail is instrumental in making sure that deals proceed smoothly. Julie clearly loves her job and performs it well, accumulating one happy client after another.
284 Route 10, Randolph, NJ 07869 | Office: 973.328.7800 | Cell: 973.277.0059 | livemorriscounty.com