Welcome Aboard
Cooperman Barnabas Medical Center extends a warm welcome to the newest member of the Board of Trustees: a businessman, hospital administrator...and former CBMC patient.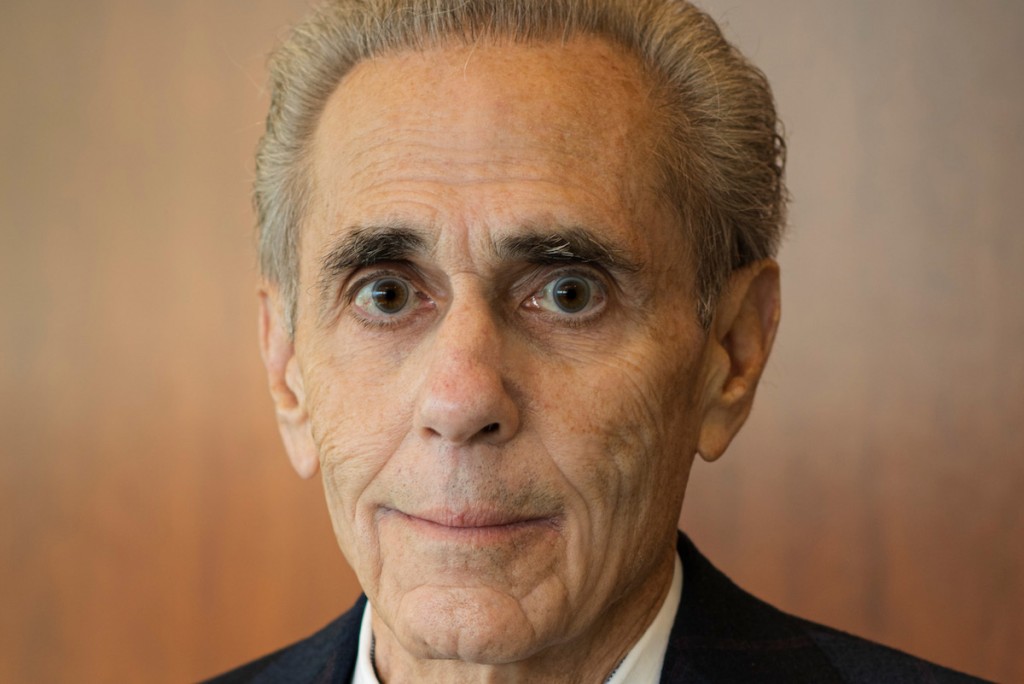 It's an exciting time to be a part of Cooperman Barnabas Medical Center (CBMC). Since receiving a $100 million donation from Leon and Toby Cooperman late last year, the largest ever made to a New Jersey hospital, the Medical Center is looking toward the future. And David Sidman, the newest appointment to the Board of Trustees at CBMC, is thrilled to be a part of it.
"There is a high level of quality care that exists at Cooperman Barnabas Medical Center," Sidman says. "The Coopermans' generous donation is going to help attract more great doctors and promote better facilities and continuous improvements."
And Sidman brings to the Board a combination of business expertise and hospital administration experience. For almost thirty years, Sidman served as the president/CEO of Pella Windows & Doors, where he was responsible for overall operations of the distributorship. Prior to that, he worked as an administrator at Chilton Memorial Hospital, and also worked at Hackensack Hospital after earning his Masters of Science in Health Care Administration from Columbia University.
"My business career and my hospital background could be very helpful to the Board in terms of formulating policies, understanding budgets and planning for the future," Sidman says. "In my business, we always planned for the future and wanted to be even better for the next year, and the folks at CBMC share that same goal."
Additionally, Sidman has a longstanding history with the Medical Center. His two kids were born at what was formerly known as Saint Barnabas Medical Center; it's where he and his family have undergone many procedures; and it's where, about 25 years ago, he received his radiation and chemotherapy treatments as a cancer patient. "I've always been impressed with the high quality of care, from the doctors to the nurses to the support staff," he says.
In fact, after Sidman sold his company in 2018, he wanted to devote his extra time to a "quality healthcare institution" such as CBMC. This prompted him to approach Bruce Schonbraun, Chairman of the Board of Trustees, to see how he could get involved. "David reached out, and I knew immediately he'd be a perfect addition to our Board," says Schonbraun. "He brings great insight to the position from his background in both the healthcare industry and in running a successful business."
Before officially joining the Board in December 2021, Sidman served on the Quality Committee and on the Oncology Patient Family Advisory Council.
"Becoming involved in the inner workings of the hospital showed me that there are so many people that work to make Cooperman Barnabas Medical Center the best hospital in New Jersey and one of the premiere hospitals in the United States," he says. "It's a really exciting time to be at Cooperman Barnabas Medical Center."
Richard Davis, CEO and president of Cooperman Barnabas Medical Center, shares the same sentiment. "Now is a time of growth for our institution, and we are thrilled to add new members to our Board of Trustees who can contribute their expertise to our organization as a whole," he says. "Mr. Sidman has business acumen and a long-standing history with and passion for Cooperman Barnabas Medical Center, so he's the perfect addition to our Board."
Sidman and his wife, Carol, live in North Caldwell and are the proud grandparents of five grandchildren.
---
To learn more about the Cooperman Barnabas Medical Center Foundation, go to cbmcgiving.org.