Welcome to Colts Neck
This one town serves the needs of city commuters, beach-goers and farmers.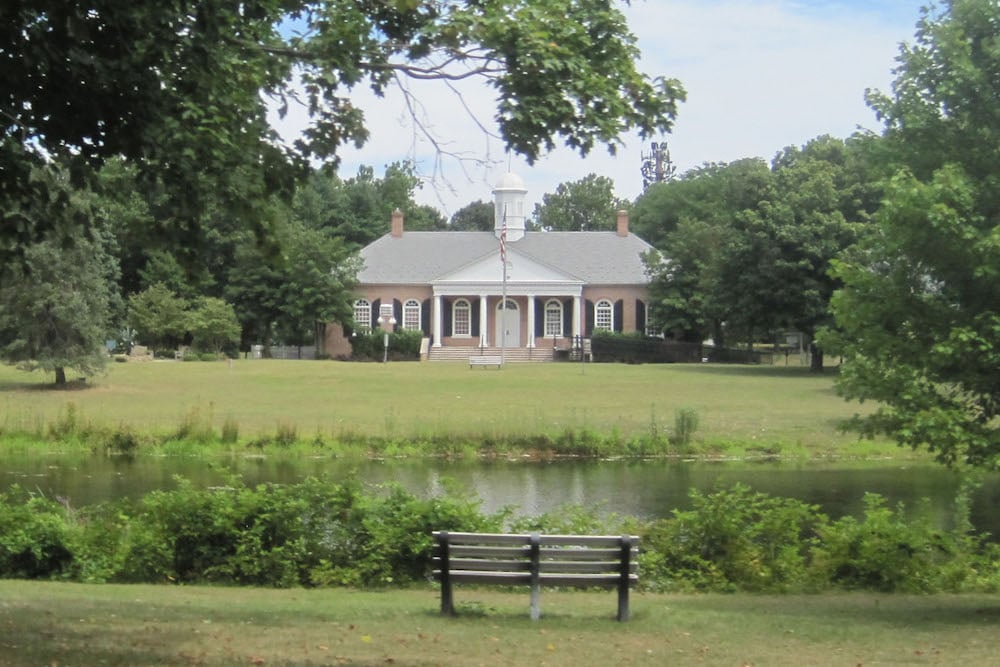 Welcome to Colts Neck
Resting within close proximity of Manhattan and Philadelphia, Colts Neck has become a breath of fresh air for commuters who enjoy clocking out of the busy city and heading home to quieter quarters. The township combines the spirit of a beach community with the seclusion and spaciousness of the farmlands that sit to the north, making room for some of the Garden State's largest estates. Graded an A- in Niche.com's latest "Best Places to Live in New Jersey" report, this community has won over celebrities and growing families alike.
Established: 1847
Population: 9,968
Website: colts-neck.nj.us
Home, Sweet Home
Thinking about buying or selling a home here? The median home value in Colts Neck is $725,200, up 1 percent over the past year, according to Zillow. Houses in Colts Neck range from updated colonials to spacious ranch farmhouses to sprawling, multi-acre estates.
A Hole-in-One-Town
The luscious acres in Colts Neck make it a perfect spot for golfing. Tee off on one of the town's numerous golf courses, like Colts Neck Golf Club, and enjoy the scenic views of the vast greens. The course has garnered fans like Jersey Shore native and musician Jon Bon Jovi, who will host his annual charity JBJ Soul Kitchen Golf Outing this September at the course for the third year in a row.
Dining Out
Getting hungry? Head over to Huddy's Inn for all-American fare like homemade chicken pot pie and a juicy, classic burger and fries. Across the road, there is the Colts Neck Inn Steak and Chop House, where you can treat yourself to cuts like their New York Strip or a local delight from the raw bar. Wash it all down at the Colts Neck StillHouse, where you can join a guided tour of the local distillery and sip on a house drink in their cocktail parlor.

Off to the Races
It's only fitting that a town named Colts Neck would be known for its equestrians. With many public and private horse farms within the town itself (Bruce Springsteen has owned one on his estate for decades now), horseback riding is a major activity within the community. Is your horse feeling under the weather? Take it to Colts Neck, where there is a selection of equine animal hospitals to nurse your trusty steed back to health. Then head over to one of the biggest horseracing tracks in New Jersey, Monmouth Park, which is a 20-minute drive away. Talk about lots of neigh-bors!

To the Beach!
Don't forget to pack a beach bag and lots of sunscreen when you fi nd yourself in Colts Neck, because you're just a jump away from the soft sands of the Jersey Shore coastline. Whether you're looking for a family- friendly day on the sand or a lovers' getaway by the sea, Colts Neck is approximately 25 minutes from some of the most popular beaches in Monmouth County like Long Branch Beach, Ocean Grove Beach and the Asbury Park Boardwalk.
Delicious Orchards
It is 100 percent possible to enjoy a hot apple cider donut on the beach. Just make a quick pit stop at Delicious Orchards, one of Colts Neck's numerous year-round orchards, before your trip and pick up some farm-fresh goodies that most New Jerseyans can only get in the northern half of the state. If you fi nd yourself in the area in September, be sure to stop by Apple Fest, the orchard's biggest local event to kick off the start of fall.

Famous Faces
Be on the lookout for some notable neighbors in Colts Neck. South Jersey icon and rock legend Bruce Springsteen and his wife, E Street Band member Patti Scialfa, own a 378-acre estate in town; CBS sportscaster and 2019 Super Bowl co-host Jim Nantz grew up in Colts Neck and was recently awarded a spot on the Colts Neck Sports Foundation's Wall of Fame; comedian and former Daily Show host Jon Stewart owns Hockhockson Farm, an animal sanctuary, here; and Jacquie Lee (not pictured), runner-up on Season 5 of NBC's The Voice, is a Colts Neck native.
What's in a Name?
Established as Atlantic Township in 1847, the town was renamed Colts Neck Township when residents voted to rename it in 1962. While the official origin remains unknown, local historians believe Colts Neck received its name from the shape formed by the land near its two major brooks (Yellow and Mine) that resembles a horse's neck.