Welcome to Denville
It's "The hub of Morris County," but you won't want to leave this charming town.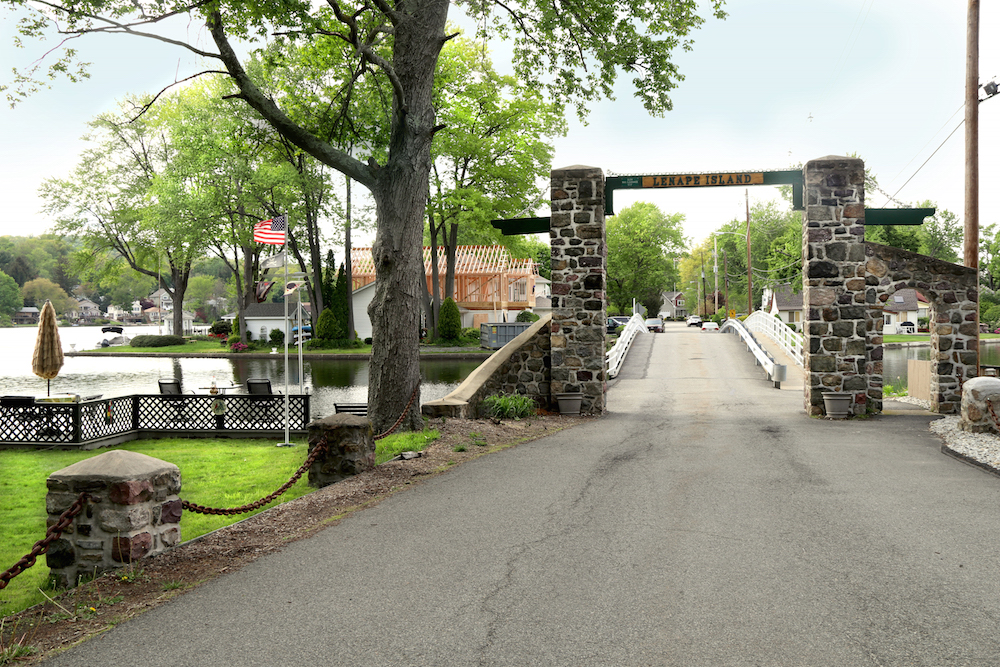 PUT DOWN ROOTS IN DENVILLE FOR A STRONG SENSE of community and easy access to the surrounding area. Known as the "Hub of Morris County," thanks to its convenient location at the center of the county and along major transportation routes (routes 10, 53, 46 and 80, for example), it's also easy to get to Manhattan from Denville on the train to Penn Station or the Lakeland Bus Lines' service to Port Authority.
You may not be in a hurry to leave Denville any time soon though. The township boasts 16,635 residents who are full of pride for their home, celebrating with holiday parades, summer festivals and other community events such as a Polar Plunge (which raised money to revamp a local playground), an Easter egg hunt and the annual Rockaway River Cleanup.
Denville is also rich in history. The Lenape Indian tribe traversed the land before Dutch and English settlers came to the area around 1690. Several forges and mills were erected, and Denville village sprang up around the Job Allen Iron Works on the Rockaway River before eventually growing into the bustling community that it is today.
Denville is a great place to live or visit if you enjoy spending time outdoors. The township is home to 11 bodies of water, including the popular Cedar Lake, Indian Lake, Rock Ridge and Lake Arrowhead. There is also the 547-acre Tourne County Park, which boasts a fantastic view of the New York City skyline from its peak. Morris County Farms is a favorite spot to indulge one's green thumb, as it has beautiful greenhouses and grounds.
Kevin Jonas and his wife Danielle
If you're more of an indoors person, never fear. You won't be bored in Denville. The Shoppes at Union Hill offers favorite mall stores like Francesca's, Janie and Jack and Banana Republic, while bustling downtown Denville has plenty of charming boutiques, shops and spas, including newcomer Butter & Velvet, Sweet Expressions, Sisters, A&R Interiors and The Urban Muse.
Fun Facts
In 2013, local filmmaker Patrick Flynn released a featurelength documentary about Denville called Our Hometown: Celebrating Denville's Centennial.
Kevin Jonas, of the popular band The Jonas Brothers, lived in Denville with his wife Danielle (at right) while they starred in the E! reality show Married to Jonas.
Every year the Chamber of Commerce crowns a pair of teenagers "Mr. and Miss Denville" for the winter holiday parade as thanks for their volunteer work.
The first ever game of American flag rugby was played in Denville.
Dining
There's something for every palate in Denville, whether you're in the mood for a quick, casual bite or looking for a more extravagant dining experience. For the former, check out Ah' Pizz for pizza, La Cucina for Italian, Miga Sushi for all-you-can-eat sushi, Thatcher McGhee's Irish pub, the Alexis Diner, Thai Chef Restaurant and Sergio & Co. Italian deli. For a special night out, try upscale eateries such as Casa Bella, Hunan Taste or Denville Seafood & Codmothers Cafe.
Housing Costs
The median home value in Denville is currently $392,500—up 1.4 percent over last year and predicted to rise 2.5 percent within the next year, according to Zillow.
Locals Love
Getting crafty at Brushes & Bisque, a studio where you can paint your own ceramic pieces
Visiting the Ayres/ Knuth Farm, which used to be an overnight stagecoach stop and is now a place to buy Christmas trees, pumpkins and produce
Swimming and boating at Indian Lake n Shopping for bargains at Restyle Renew
Median household Income
Approximately $104,815, according to the latest U.S. Census Bureau statistics.