Welcome to Fairfield
The sky's the limit in this charming Essex county enclave.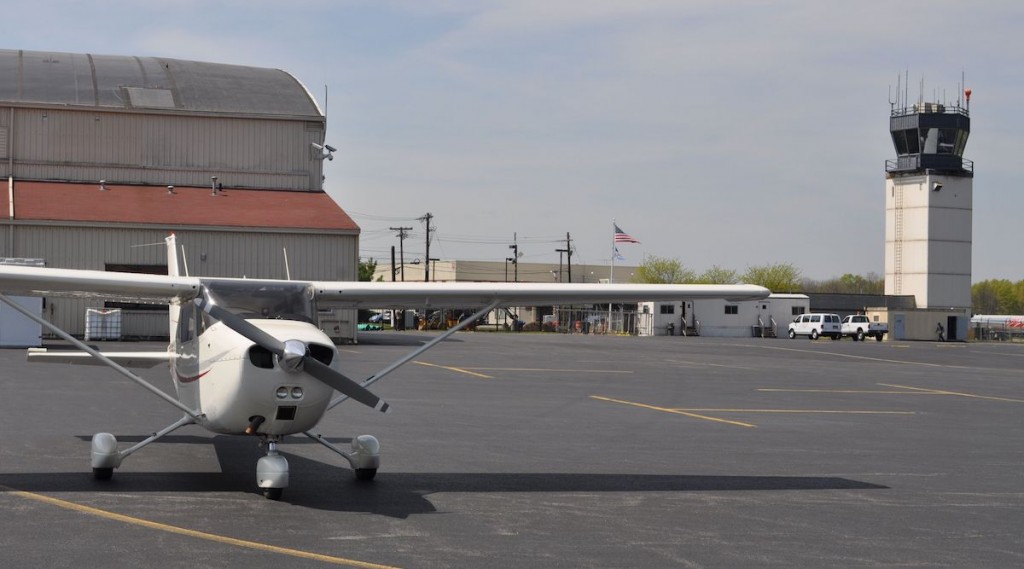 THE TOWNSHIP OF FAIRFIELD HAS A HISTORY AS old as any town in the state—even if its name is relatively new. Formed on Feb.16, 1798, as Caldwell Township, it was incorporated as one of New Jersey's first 104 townships just five days later. It wasn't until Nov. 6, 1963, that it was renamed Fairfield.
Today, it's a place that combines old and new, highways and runways, work and play. Located in the northwest corner of Essex County, Fairfield is bisected by routes 80 and 46 and is also home to the almost 90-year-old Essex County Airport—which boasts two runways, three flight schools and nearly 300 airplanes on a tract of land that used to be a dairy farm.
For those who prefer to stay close to the ground, Fairfield offers a great mix of shopping and nosh. Lebedas Boot Hideaway offers Star western boots and Stetson hats as well as a wide selection of leather biker boots. Serious aviation model collectors frequent The Airplane Shop for its large selection of plastic and die-cast models of all shapes and sizes, including commercial, military, private, space, police and fire aircrafts. Take a break from browsing and sample the treats at Calandra's Bakery, known for its fresh-baked breads, especially the semolina bastone and French baguette. If you need something to help wash it down, Cricket Hill Brewery is one of the original craft breweries in New Jersey.
One of Fairfield's treasures is the Great Piece Meadows. This protected area of wetlands is part of Passaic River Basin, home to rookeries of great blue heron and a habitat for salamanders, turtles, mink and muskrat. The area supports rare plants including tufted loosestrife and Louisiana sedge. While this site is popular with fishermen, novice hikers and nature photographers should be prepared to come in boots and bring a phone with GPS. The preserve is as close to nature as Essex County gets, and there are no marked trails.
The Fairfield School District serves students from pre-K through sixth grade. Public school students in seventh through 12th grades attend the West Essex Regional School District in North Caldwell.

FUN FACTS
Fairfield is the least densely populated town in Essex County.
Throughout its history, parts of Fairfield were taken away to create: Livingston, Fairmount, Caldwell, Cedar Grove, North Caldwell, Essex Fells and West Caldwell.
Michelle Vizzuso, a member of the 1997 U.S. women's national field hockey team, was born and raised in Fairfield.
Dutch settlers purchased the land Fairfield—which stretched from the Watchung Mountains to the Passaic River—from Native Americans with $325 worth of goods.
Fairfield resident and child actor Jake Siciliano (born 1998) has had roles in HBO's The Affair as well as the films Shame, Solitary Man and The Taking of Pelham 123.
DINING
In addition to their world-class bakery, the Calandra's family also runs two Italian restaurants in Fairfield. Cucina Calandra, offering classic Italian fare in a family friendly environment, and Calandra's Mediterranean Grille, which serves up Northern Italian dishes from an open kitchen with a Tuscan-themed dining room. If you aren't in the mood for Italian, try Tierney's Copperhouse for new American cuisine or Antik Greek Kitchen for authentic homemade grape leaves, lamb youvetsi or a souvlaki platter (at right).
HOUSING COSTS
The median home value in Fairfield is $538,100—up 7.8 percent from last year. According to Zillow, values are predicted to rise 6.6 percent within the next year.

LOCALS LOVE
Trying cocktails at Jersey Spirits Distilling Co.'s tasting room.
Grabbing a scoop or two at Carmella Ice Cream.
Getting scared at Fairfield Garden Center's Halloween Tunnel of Terror or delighted by its over-the-top Christmas displays.
Testing their strength or working out their frustrations with axe and hatchet throwing at Stumpy's Hatchet House.
MEDIAN HOUSEHOLD INCOME
Approximately $100,970, according to the latest U.S. Census Bureau statistics.