Welcome To Freehold
There's no shortage of shopping and history in either the borough or township.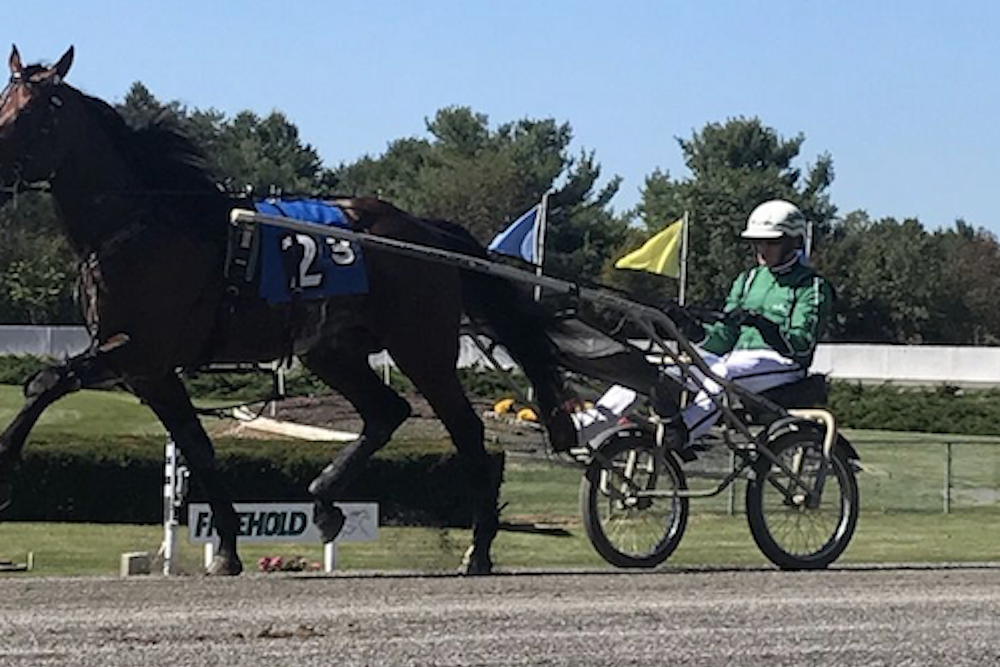 TWP: EST.: 1693
POPULATION: 35,623
WEBSITE: TWP.FREEHOLD.NJ.US BORO:
EST.: 1919
POPULATION: 11,767
WEBSITE: FREEHOLDBOROUGH.NJ.GOV
They share a name but Freehold Borough and Freehold Township are two distinct Monmouth County towns. For starters, Freehold Township is the oldest municipality in the state (327 years old), while Freehold—"the boro"as its known to residents—broke off from the larger township and incorporated in the 20th century. Farmland takes up the majority of the township, whereas the borough is home to the downtown district. Today, both towns have separate governments but they'll always remember their shared pre-Revolutionary roots.
WHAT'S IN A NAME?
Quite literally, Freehold's name derives from the English noun "freehold"—a legal term that describes a property that's completely free of mortgage or lease.
OFF TO THE RACE(WAY)
One of the biggest neighborhood attractions in Freehold Borough is the legendary Freehold Raceway, the country's oldest harness horseracing track. Operating since the 1830s (it's so old, historians aren't even sure of an exact opening date!) and attracting large crowds of spectators ever since, Freehold Raceway offers seasonal events and daily free admission for all live races and simulcasts. Spend a day at the races or take a quick trip to the spectacular Raceway Mall in Freehold Township—home to more than 200 shops and restaurants—between heats.
THE DUKE
Locals are keen on the hometown rivalry between Freehold Borough and Freehold Township. While Freehold Township is the larger of the two sections, Freehold Borough is the official county seat of Monmouth County. The two do not share a high school, instead separating between Freehold Township High School and Freehold High School depending on where students live in town. Every year, the Freehold Township Patriots and the Freehold Borough Colonials come face-to-face to compete for the Norman "Duke" Ferrell trophy, or "The Duke," in a friendly football matchup that gets the entire town talking.
HOME SWEET HOME
Considering buying or sell-ing a home here? The median home value in Freehold is $375,314 and is expected to rise .1 percent in the next year, according to Zillow. The market in Freehold Township is deemed "hot" right now, so you'd better act fast!

THANKSGIVING FROM YESTERYEAR
With such early roots in American history, it's no surprise that Freehold has a pre-Revolutionary War structure in the heart of town. The Hankinson-Moreau-Covenhoven House is listed on the National Register of Historic Places and was constructed in Freehold Borough in 1752 for William and Elizabeth Covenhoven. Today, the site serves as a museum run by the Monmouth County Historical Association and holds a traditional Thanksgiving-themed dinner every November for those who are looking for an immersive (and delicious) experience of life during the 18th century.
DINING OUT
It's official: Freehold is a must for foodies. For a taste of the Mediterranean, Lemon serves up authentic dishes like sweet and savory Moroccan-style duck and spicy paella. In the mood for some fare that's closer to home? 618 Restaurant boasts a "Sonoma Valley feel" on its menu, with new spins on American classics like espresso-rubbed fi let mignon and pink peppercorn-dressed southern fried chicken. And be sure to finish off your evening of dining with a sweet scoop of gelato from Café 360.
Considering buying or selling a home here? The median home value in Freehold is $375,314 and is expected to rise .1 percent in the next year, according to Zillow. The market in Freehold Township is deemed "hot" right now, so you'd better act fast!

PARK IT!
Freehold Township is prime for the exploring, as it's home to a whopping 14 parks and recreational spaces. Frolicking through the splash pad at Michael J. Tighe Park is perfect for a balmy summer day. For sporty kids, Wynnefi eld Park has spots for impromptu basketball and tennis matchups. And if you're a true naturalist, lace up your hiking boots for a stroll along Durand Park's trails and scenic pond area. The most iconic of these spots, however, is Turkey Swamp Park, which movie buffs might recognize as the eerie lake from the fi nal scene of the 1980 cult classic Friday the 13th. Think you can visit them all?

FAMOUS FACES
You probably know that Freehold is where rock 'n' roll legend Bruce Springsteen spent most of his childhood, but it's also where a long list of professional athletes have hung their hats (and helmets) at one time or another. Indianapolis Colts defensive tackle Darrell Reid grew up in Freehold Borough and played for the Freehold High School football team; New York Mets pitcher Brad Brach was once just a fan of the blue and orange while attending Freehold Township High School; and swimmer Robert Griswold, who competed for Team USA in the 2016 Summer Paralympics in Rio, hails from the area.
DID YOU KNOW? The Revolutionary War wasn't the only one that made an impression in Freehold. Maplewood Cemetery, located in Freehold Township, marks where numerous civil war offi cers are buried.