Welcome to Freehold
This bustling borough is a shoppers' dream, but the boss' hometown is a haven for history buffs too.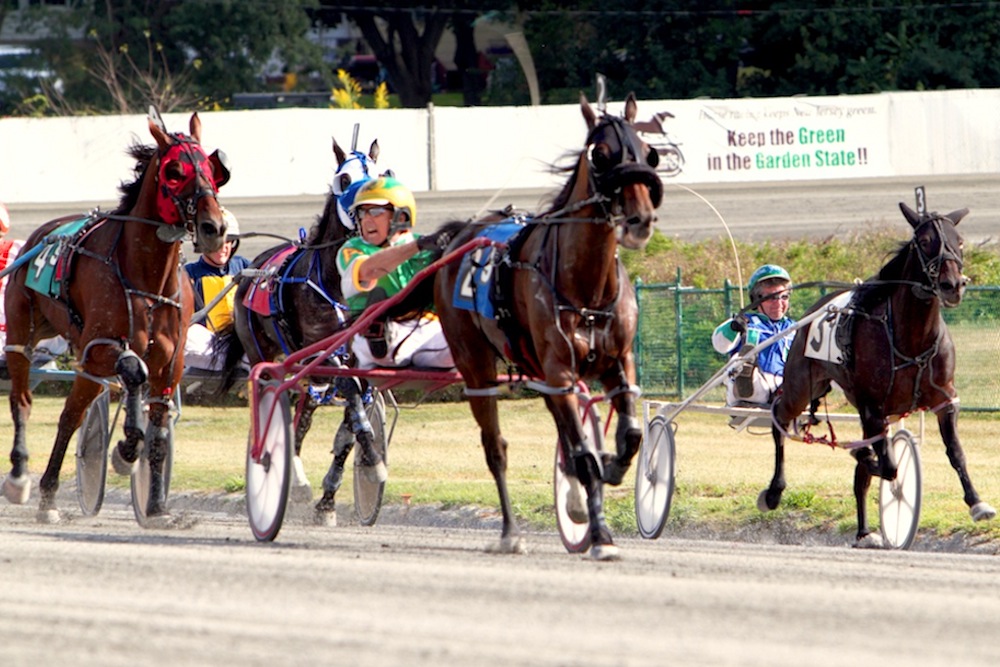 HERE'S WHAT YOU PROBABLY ALREADY KNOW about Freehold: It's where Bruce Springsteen grew up and, yes, the subject of his song "My Hometown." But the township certainly predates even the rock 'n' roll legend, as it played a rich role in the American Revolution and New Jersey history as a whole.
First settled in 1650, the 1.9-square-mile municipality is one of the original towns of Monmouth County. It was here almost a century later that the American Revolution's famed Battle of Monmouth took place, during which George Washington attacked the British troops that were retreating from Philadelphia to New York City (remember that from seventh-grade social studies?). It's no wonder then that Freehold is considered a historical landmark of the Garden State, and it's still brimming with history despite many updates. One of those updates took place in 1919, when Freehold Borough formally separated from Freehold Township. Freehold residents generally refer to the different municipalities simply as the Borough (the downtown area) and the Township (the farming grounds that surrounded it).
Visitors to or residents of Freehold can hike, horseback ride or picnic on the grounds of Monmouth Battlefield, where the aforementioned conflict took place, or tour its Victorian houses and buildings along Main Street, many of which were constructed in the 1800s. The oldest racetrack in the country, Freehold Raceway (above), is still up and running too, as is the historic Covenhoven House, which offers walking tours and an authentic colonial experience where they'll cook foods on an open hearth right in front of you (and yes, you'll get a taste).
The downtown area boasts a mix of historical attractions and modernized shopping and cafes, and hosts concerts, parades, sporting events and the like on its sprawling grounds. And we'd be remiss not to mention Freehold Raceway Mall, the only mall in the state with both indoor and outdoor shopping. To steal a line from Mr. Springsteen, are there any "better days" than these?
FUN FACTS
Abraham Lincoln visited Freehold's The American Hotel in 1861 on his way to the White House.
Freehold's Metz Bicycle Museum displays antique bikes dating back to the 1850s.
The Brewer's Apprentice, the state's largest home-brew supply shop, lets visitors brew beers on-premises.
Bruce Springsteen's childhood home on Institute Street (he also lived on Randolph and South streets) was sold for $255,000 in May.
DINING
When you're done with your history lesson, it's time for a good meal (or three). Start the day with breakfast at the town's signature brunch spot Sweet Lew's Café, and later enjoy happy hour at Court Jester, a locals' favorite for its bar eats and 30+ beers on tap. Family-owned Federici's has been serving authentic Italian food since 1921—one bite of their thin-crust pizza and you'll understand why it's been around for so long. And don't let its strip mall location deter you; Lemon Mediterranean serves delicious Spanish, French, Greek and Moroccan delicacies (pictured), and the chef hosts monthly cooking classes too.
MEDIAN HOUSEHOLD INCOME
Approximately $99,353, according to U.S. Census Bureau statistics.
HOUSING COSTS
The median home value in Freehold is currently $361,100, up 3.3 percent over the past year and predicted to rise 8.3 percent in 2019, according to Zillow.
LOCALS LOVE
Fishing, boating, ice-skating, camping and hiking at Turkey Swamp Park.
Enjoying a night out at The Sipping Plant, a BYOB class where guests make their own plant terrarium.
Going for a dip or a massage at the authentic Russian spa, Bear & Birch.