Welcome to Glen Ridge
Nestled between bustling neighbors, this small town retreat is bursting at the seams with historic charm and untouched beauty.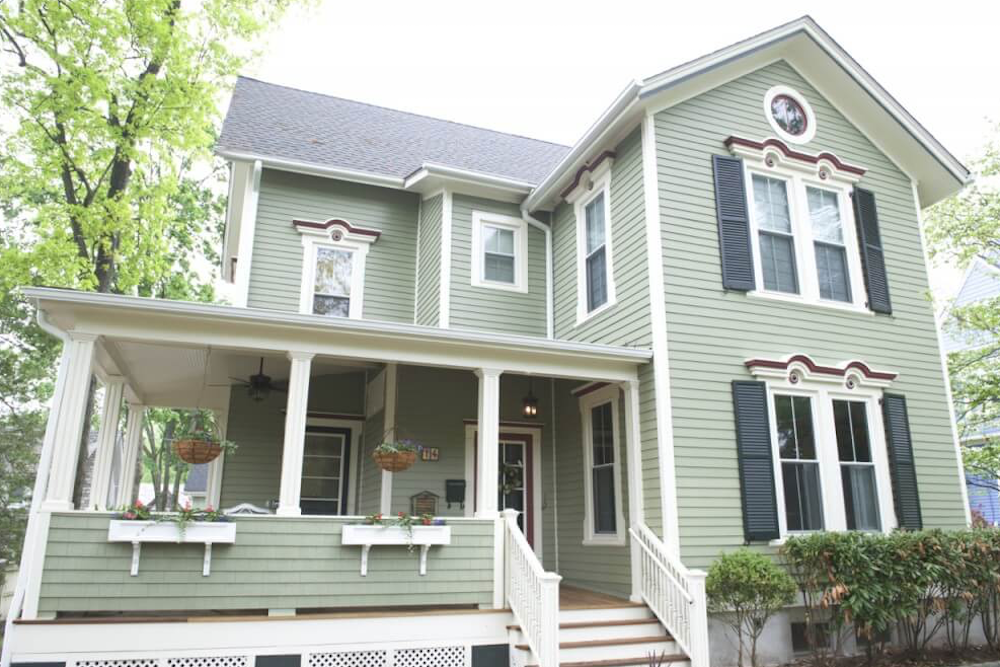 ESTABLISHED: 1895
POPULATION: 7,598
WEBSITE: GLENRIDGENJ.ORG
Small but mighty, Glen Ridge is a scenic and historic hideaway within Essex County for nature lovers and old souls alike. In fact, a 2015 Wall Street Journal profile on the tiny town (it clocks in at a mere 1.2 square miles) made the bold claim that "time stands still" in Glen Ridge. That's crazy, right? Well, with untouched greenery and centuries-old residences that mimic the styles of yesteryear, it's easy to see how this cozy, almost-exclusively residential borough has maintained its timeless charm.
HISTORIC HOMES
Part of Glen Ridge's boastful beauty comes from the incredible architectural design that has graced the streets of the borough since the mid-1800s. Homes in Glen Ridge each embody one of the major architectural styles of the mid-19th century including gothic, medieval and Victorian. To maintain this aesthetic throughout the town, Glen Ridge has employed a Historic Preservation Committee that must approve all construction projects in the historic district of the borough that is visible to pedestrians.
WHAT'S IN A NAME?
Glen Ridge, which was officially the Township of Glen Ridge Borough until it was (thankfully) shortened in 1993, received its nature-inspired name because it surrounds the glen along Toney's Brook, a body of water that also flows through neighboring Montclair and Bloomfield.
ONE BRAINY BOROUGH
When it comes to education, Glen Ridge truly makes the grade. Not only has Glen Ridge's public school district been consistently ranked by niche.com as one of the best in New Jersey for students (last year's stats ranked it No. 42 out of 243), but the district also is regarded as one of the best places to teach in the state. With a 13:1 student-teacher ratio and over 70 percent of the school's population being proficient in math and reading, Glen Ridge is one of the few schools in New Jersey to garner an A+ rating on the popular statistics website. Aced it!
HOME SWEET HOME
Thinking about buying or selling a home here? The median home value in Glen Ridge is $670,552, up 3.8 percent from last year, according to Zillow. Home values are estimated to go up 2.4 percent in the next year.

STUART RICHARDSON HOUSE
Designed by the legendary Frank Lloyd Wright, the Stuart Richardson House off of Linden Avenue has become a historical landmark for locals and visitors alike. The structure is one of the last of Wright's signature "Usonian"-styled homes and features a large display of floor-to-ceiling windows. The hexagon-shaped, Mid-century modern abode also includes a private pond and an updated swimming pool, and was listed for sale last year at a cool $1.2 million. According to the Frank Lloyd Wright Building Conservancy, the house is now under contract. Still, passersby can ogle the home's unmistakable style from afar.

FAMOUS FACES
For a town that's just 1.2 square miles, Glen Ridge sure has served as a home to a long list of actors, athletes and legends. Buzz Aldrin, one of the first men to walk on the moon during NASA's historic Apollo 11 mission, was born in town and was raised in neighboring Montclair; actor Tom Cruise, known as the leading man in the Top Gun and Mission: Impossible franchises, spent the later of his teenaged years living in Glen Ridge and graduated from Glen Ridge High School; and Ezra Koenig, known best as the lead singer of indie rock group Vampire Weekend, is a GRHS graduate too.

COMING UP ROSES
It's only appropriate that a town nestled around such gorgeous greenery has a rose garden to its name! The Freeman Rose Gardens, dedicated to longtime Glen Ridge residents Clayton and Winifred Freeman, have become a spot to, well, stop and smell the roses in the borough. Maintained by local volunteers, the garden is a beautiful backdrop for family photos, an afternoon outing and community programs. The garden also houses a special memorial to late Glen Ridge resident and Olympic steeplechase runner Horace Ashenfelter, who helped care for the gardens until his death in 2018.
DID YOU KNOW? Thanks to its picturesque, small town feel, Glen Ridge provided the perfect filming location for not one but two films starring Julia Roberts—1998's Stepmom and 2003's Mona Lisa Smile.