Welcome to Millburn/Short Hills
This Essex County enclave has class, sure, plus recreational activities and shopping to boot.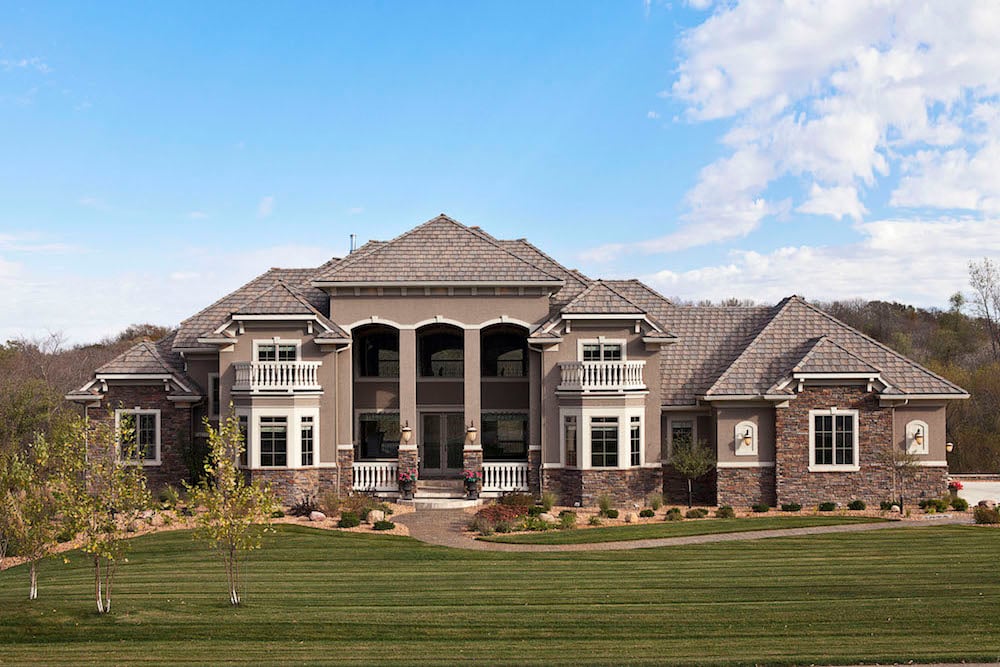 ESTABLISHED: 1877
POPULATION: 12,771
WEBSITE: TWP.MILLBURN.NJ.US
With the second-best school district in the state of New Jersey (according to niche.com), an annual household income of more than $350K (according to Bloomberg) and a mere 15 miles from New York City, it's no wonder the Short Hills section of Millburn is an Essex County gem. But
add in a woodsy, residential atmosphere, a downtown area and highend shopping? Yup. This 5.2-square-mile town is the place to be.

THE MALL AT SHORT HILLS
Though not the largest mall in New Jersey, The Mall at Short Hills is perhaps one of the most well-known—and certainly the most upscale. It houses luxury stores such as Louis Vuitton, Hermès, Gucci and Cartier, as well as more mainstream retailers like Sephora and Banana Republic. The mall is currently anchored by Bloomingdale's—once the largest Bloomies in the country—Macy's, Neiman Marcus and Nordstrom.
Short Hills is an unincorporated community within the township of Millburn, and it comprises the northernmost part of the town. Short Hills has its own post office and train station, but not its own independent government. The town is known primarily for two things—its affluent residential neighborhood and multimillion-dollar mansions and its upscale shopping mall to match (see below).
WHAT'S IN A NAME?
"The short hills" is how the Lenape Indians originally referred to this region. Centuries later, when Stewart Hartshorn created the area as a "planned community" within Millburn, he kept the name because of the topography of the land—none of the hills were above 660 feet. Coincidentally, Stewart Hartshorn and Short Hills share the same initials.
DINING OUT
Short Hills is small but mighty when it comes to its culinary choices. Want Italian? BYOB spot Enzzo's Trattoria is your best bet. Craving traditional Indian? Try Curry Tub. If good ol' American food is more your speed, grab a table at Boxcar Bar & Grill, a bar and grill located in a functioning train car from 1907; or The Dining Room, which offers good food and a nice ambience inside the Hilton hotel.

ARTS & REC
You're a mere 45-minute drive from Manhattan, but there's plenty to do and see right here in Short Hills. Catch a show at Paper Mill Playhouse, the 1,200-seat official "State Theater of New Jersey." Take in the sights and check out reptiles, flora and over 100 bird species at The Cora Hartshorn Arboretum and Bird Sanctuary. Or spend a day outdoors at Gero Park, which boasts a swimming pool, picnic area, sports fields and a new-and-improved playground.

FAMOUS FACES
The swanky Short Hills/Millburn area has been home to many successful and well-known men, as well as some pretty talented ladies who are all graduates of Millburn High School. Oscar-winning actress Anne Hathaway got her start performing in shows at Paper Mill Playhouse; matchmaker and former reality star Patti Stanger lived here until she was 21 (and made her first match at a middle school dance!); and celebrity-stylist-turned- fashion-designer Rachel Zoe—real name Rachel Zoe Rosenzweig—grew up here and worked her first fashion job at the Nine West store.

THE MILLBURN-SHORT HILLS HISTORICAL SOCIETY
In 1975, local residents banded together to form this not-for-profit museum which celebrates the history and architecture of Millburn Township. The society's collection is now housed in the museum in the Hobart Avenueside building at the Short Hills train station, which is open to the public on Tuesday, Wednesday, Thursday and the first Sunday of the month.
DID YOU KNOW? The area that would become Short Hills was originally part of Springfield in Union County. Its hills are thought to have played a role in the movement of the Continental Army during the Battle of Springfield.