Welcome to Montclair
This Essex County gem is known for its innumerable shops and restaurants, vibrant arts community and diverse, growing population.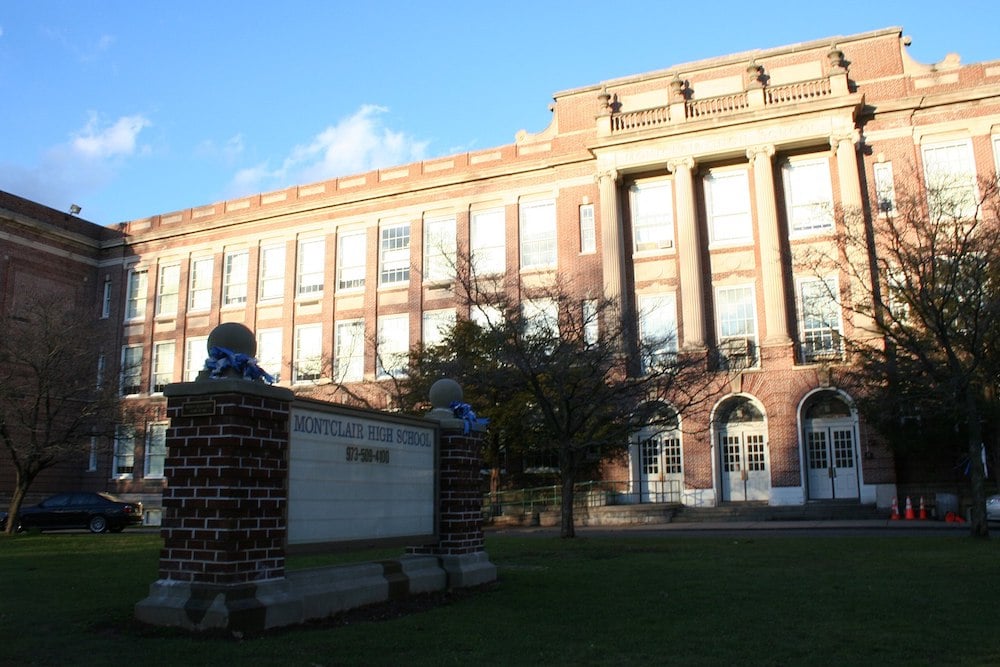 In 2017, Travel & Leisure dubbed Montclair Township as one of the "coolest suburbs worth a visit," and that certainly still holds true. This 6.3 square mile 'burb has an arts scene that rivals Manhattan's, economic and racial diversity, an infinite amount of recreational activities and six separate business and shopping districts (not to mention two zip codes). Just a 40-minute commute via a bus or train into New York City, Montclair attracts business people, creative types, outdoorsy folks and young families, as both visitors and as residents.
DINING OUT
Hungry? Raymond's is an amped-up diner with a can't-miss brunch. Turtle + The Wolf, run by two Montclair natives, is a popular dinner spot for its trendy ambience and fresh, seasonal American fare. Sushi Hana has been dubbed by customers as the best sushi in Montclair, while another favorite, Palazzo, offers a modern take on classic Italian cuisine. Then indulge yourself at Montclair Bread Company, a next-level bakery known for their donuts, though you can't go wrong with any of their freshly-baked pastries and breads.
PARKS AND RECREATION
Prefer the outdoors? There's plenty of that to be had here too, as Montclair has over 175 acres of parks, from hiking trails at Alonzo F. Bonsal Wildlife Preserve to a pool, tennis courts, a playground and the Presby Memorial Iris Gardens at Mountainside Park. There are also reportedly 40,000 shade trees in this town— that's more trees than people!
ALL INCLUSIVE
Montclair prides itself on its residents' diversity, a feature that has attracted many to its community. In fact, it's received an "A" from niche.com for both ethnic and economic diversity. The town's schools are especially diversified because since 1977, its seven public elementary schools, three middle schools and one high school have operated on a "choice system," meaning kids (with their parents' help) can choose which school they'd like to attend, rather than enroll in the one their home address is automatically zoned to.
ARTS AND CULTURE
Montclair has a vibrant and bustling arts community and the activities to match. In addition to a handful of galleries, the town has its own museum, Montclair Art Museum (MAM), which has over 12,000 works devoted to American and Native American art forms, as well as the Montclair History Center. Guests can also take a tour of the Van Vleck House & Gardens, a former private family estate that hosts classes, concerts and special events throughout the year. Or, book tickets to see an indie film or live performance at the Clairidge Cinema on Bloomfield Avenue or the famed Wellmont Theatre, respectively.
ESTABLISHED: 1868
POPULATION: 39,227
WEBSITE: MONTCLAIRNJUSA.ORG
HOME, SWEET HOME
Thinking about buying or selling a house here? The median home value in Montclair is $671,500, up .8 percent over the past year, according to Zillow. Most homes are from the early 20th century—think victorians, colonials and English tudors.
REASONS TO CELEBRATE
Montclair hosts a number of annual events each year, like the Montclair Film Festival, the Montclair Jazz Festival and the African-American Heritage Parade and Festival. Many holidays are celebrated with town-wide festivities as well, such as an Easter egg hunt, a Christmas tree lighting, Memorial Day remembrance and of course, a fireworks display on Independence Day.
FAMOUS FACES
Dozens of notable people and celebrities have once called this township home. To name just a few, there's, from left to right: Stephen Colbert, funnyman and late-night talk show host; Michael Strahan, former Giants player and current Good Morning America host; Buzz Aldrin, the second man on the moon, who has a middle school here named after him; Yogi Berra, former New York Yankees player and manager; makeup artist Bobbi Brown, who owns a hotel in town; Harold & Kumar's Kal Penn; child star Christina Ricci and many more.
DID YOU KNOW? Montclair is one of just six municipalities in New Jersey to have authorized the sale of medical marijuana. The state's first dispensary opened in Montclair in December 2012.