Welcome to Newark
Experience the culture and buzz of New York City without crossing the bridge in New Jersey's most populous city.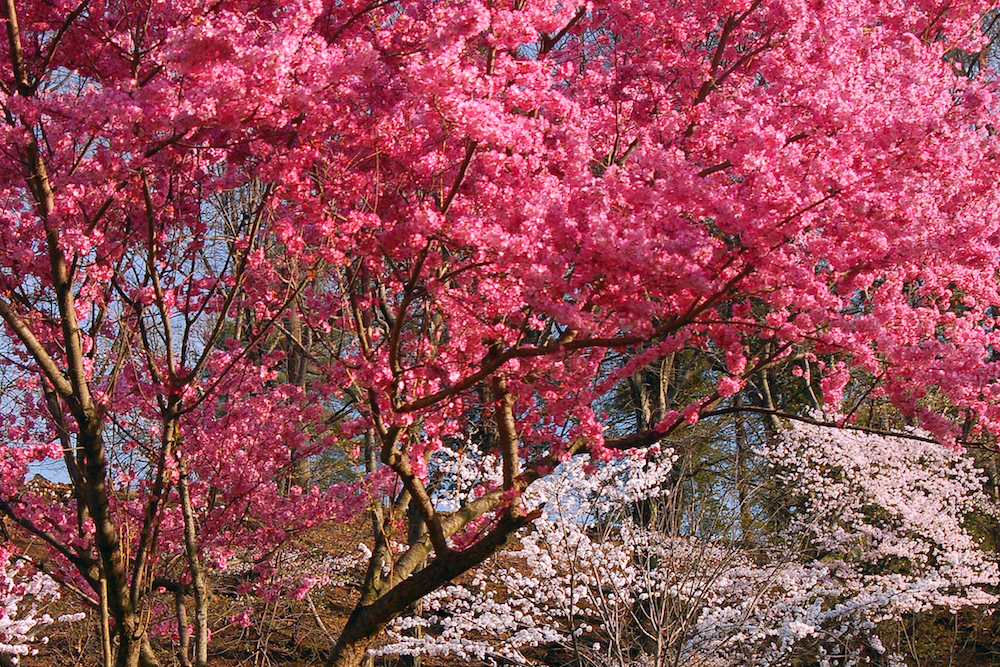 One of the oldest, largest and best-known cities in New Jersey, Newark has had its ups and downs. But the Essex County seat stands strongly today as both a cultural and industrial hub. With the amount of dining options and entertainment and job opportunities the city provides, it's no wonder property values are on the rise in this 26.7-square-mile town. And, of course, the people of Newark remain as vibrant and diverse as ever.
Established: 1836

Population

: 282,090
Website: newarknj.gov
Cherry Blossom Festival
Each April, Newark hosts a cherry blossom festival which rivals that of Washington D.C.'s. The Essex County Cherry Blossom Festival spotlights the 5,000 Japanese cherry blossom trees that are at peak bloom in Branch Brook Park, which runs through Newark and Belleville. The festival also coincides with Essex County Family Day, which includes a petting zoo, food from local vendors and live music.

Arts & Entertainment
In the late '90s, after a long economic slump, Newark launched several new building projects to revitalize its community. These projects, which have been wildly successful, include New Jersey Performing Arts Center (NJPAC), Bears and Eagles Riverfront Stadium and the Prudential Center, home to the New Jersey Devils ice hockey team. The 19,500-seat arena also hosts basketball games, festivals and concerts. Similarly, NJPAC provides the community with speakers, musicals and galas.
Dining Out
Looking for a delicious meal? Indulge in drinks at the bar and locally sourced comfort food prepared by celebrity chef Marcus Samuelsson at Marcus B&P in the historic Hahne & Co. building. If you're downtown, get some legendary corned beef and potato pancakes at old-school Hobby's Deli. Newark also offers plenty of Spanish and South American cuisine. Casa Vasca, which boasts large portions of Basque dishes, and Don Pepe Restaurant, a seafood and steak hot spot, are just two examples. If you need to grab a quick bite on your way to an event at Prudential Center, try Mompou Tapas Wine Bar and Lounge on Ferry Street.

Education
Many higher education institutions are based here, including Rutgers University's Newark undergraduate campus, law and medical schools, New Jersey Institute of Technology, Essex County College and Seton Hall University's law school.

What's in a Name?
Newark was named after either Newark-on-Trent in England, at left, (a province many of Newark's Puritan settlers derived from) or a biblical reference to "New Ark of the Covenant." It is nicknamed "Brick City" for the many housing projects erected since the '60s.
Home, Sweet Home
Thinking about buying or selling a house here? The median home value in Newark is $263,500. Home values in the Brick City have increased by 14.1 percent in the past year and are projected to rise another 8.6 percent within the next year, according to Zillow.

Transit
In 1935, Newark became one of the first U.S. cities to have an underground subway line. Today, that original subway system has been extended to include above-ground lines as well. Now called the Newark Light Rail, it is an efficient, cost-effective way to navigate the city. Of course, Newark is also home to Newark Liberty International Airport, the first municipal commercial airport in the United States (and now one of the busiest), as well as two bustling train stations.

Famous Faces
Plenty of celebrities have called this city home at one point or another. From left to right, the late singer Whitney Houston; the Four Seasons' lead singer Frankie Valli; rapper and actor Ice-T; rapper and actress Queen Latifah and NBA Hall of Famer Shaquille O'Neal are among the notables born in Newark. Additionally, Black Panther actor Michael B. Jordan was raised here, and Thomas Edison lived here in the early 1870s.
Did You Know?
Newark is the largest employment center in New Jersey, and approximately 100,000 people commute here each day from New York City and elsewhere in the Garden State.