Welcome to Parsippany
It's easy to see why this Morris County town has long been deemed one of the best places to live in New Jersey–and in the. U.S.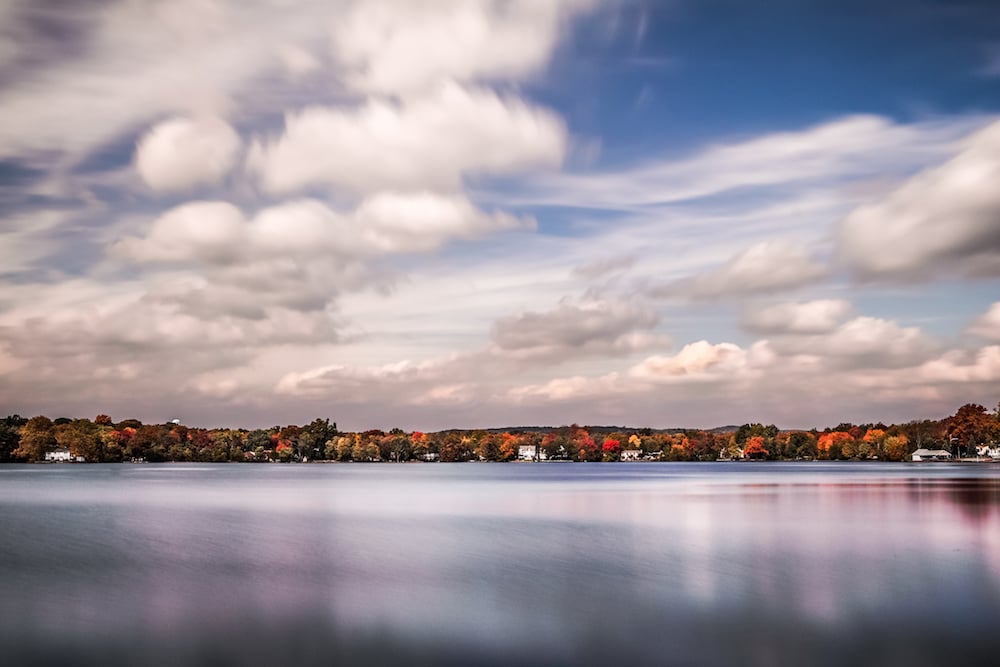 It's kind of a big deal to be ranked on Money magazine's list of Best Places to Live in the United States almost every year since 2006 (nabbing the 26th spot in 2018). But Parsippany-Troy Hills, known as Parsippany, isn't cocky about it. This welcoming, family-friendly 25-square-mile town has a lot going for it, including some of the best public schools in the state, low rates of both crime and unemployment, diversity and the rare combination of affordability and proximity to New York City. No wonder many Parsippany residents become lifers.

A HOUSE OF HISTORY
Built in 1752, the Livingston Benedict House served as a haven from British troops in the Revolutionary War for William Livingston, the first elected governor of New Jersey. Now, the house is privately owned but is open to visitors each spring or summer during Morris County's annual Revolutionary Times weekend.
Now in its 26th year of operation, the Women's Theater Company is an acting advocacy organization and one of the only ones in New Jersey solely dedicated to the inclusion of women in all aspects of theater production. It was founded in 1993 by Barbara Krajkowski, mother of Emmy-and Tony-winning actress (and Parsippany native) Jane Krakowski.
DINING OUT
The largest town in Morris County has a bountiful selection of restaurants. Eccola Italian Bistro and Gourmet Cafe are the locals' favorites for Italian cuisine. Fu Sha Sushi Bar gets rave reviews for its fresh sushi and innovative rolls. And book a table at Marakesh Restaurant for the full Middle Eastern experience; its food and ambiance are authentic to Arabic and Moroccan cultures, plus they put on a can't-miss belly dancing show on select nights.

ON THE JOB
Parsippany-Troy Hills is a mere 35 miles from New York City, but there are plenty of job opportunities right in town, as many major corporations are based here, including Kings Supermarkets, Lexus, Wyndham Worldwide, PNY Technologies and Ricola.
HOME, SWEET HOME
Thinking about buying or selling a house here? The median home value in Parsippany is $427,400, up 3.1 percent over the past year. Home values are expected to increase 4.1 percent within the next year, according to Zillow.
ESTABLISHED: 1928
POPULATION: 53,910
WEBSITE: PARSIPPANY.NET

ON THE ROCKS
One of a handful of Parsippany's historic sites is the Rock Shelter, known to natives as the Rock House. Here, visitors can view 3,000-year-old glacier boulders. The landmark also contains another rare find in New Jersey, American Indian petroglyphs; the drawings are believed to have been carved into the rock between 500 B.C. and 500 A.D.

GO GREEN
This town isn't just for urbanites. Parsippany is home to more than 30 parks, including Mountain Way Park, Lake Parsippany Park, Cameron Dog Park and its largest Knoll Park, which has walking trails, a nature center, a golf course and a playground. The town is so green, in fact, it's been an Arbor Day Foundation-designated Tree City USA for 43 years running.

FAMOUS PARSIPPANY FACES
From left to right: Actress Jane Krakowski of Ally McBeal, 30 Rock and The Unbreakable Kimmy Schmidt was born and raised here; Danielle Jonas, wife of Jonas Brothers' oldest member, Kevin, grew up in and attended beauty school in Parsippany; engineer and former NASA astronaut Garrett Reisman graduated from Parsippany High School in 1986.
DID YOU KNOW? Parsippany's name comes from the Lenni Lenape word "parsipanong," which translates to "the place where the river winds through the valley."