Welcome to Red Bank
Urban flare and a love affair with the arts makes Red Bank our county's small slice of Manhattan.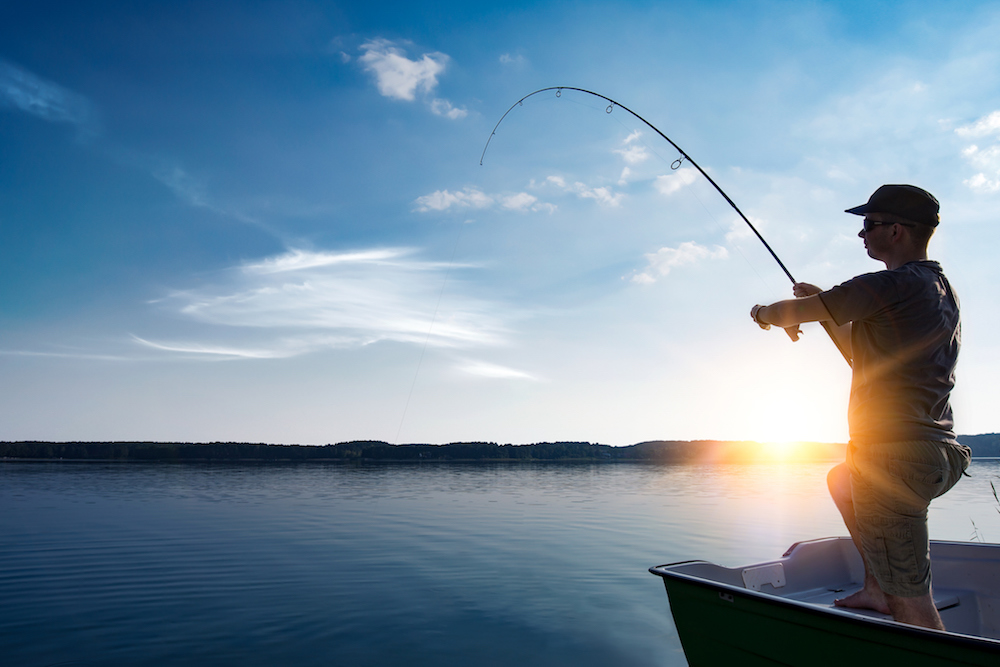 ESTABLISHED: 1870
POPULATION: 12,048
WEBSITE: REDBANKNJ.ORG
A buzzing downtown, numerous art galleries and two performing arts theaters – Red Bank's got it all while resting just five miles from the serene shores of the Atlantic Ocean. Once attached to neighboring Shrewsbury, Red Bank has developed a metropolitan spirit that's all its own. A New York Times profile cited Red Bank as having a "hip, urban vibe" to it with scenic views and cultural amenities that young couples and retirees, alike, can enjoy. Read on to discover what makes Red Bank our county's small slice of Manhattan.
ON THE WATERFRONT
Boating and fishing are year-round activities in Red Bank thanks to its prime location along the Navesink River. Avid fisherman can expect to find a plentiful variety when casting their lines in Red Bank, as the river holds a bounty of fluke, bluefish and flounder, to name a few. When it's sunny out, head over to the Red Bank Marina for crabbing, kayaking and rowboat rentals to claim your catch of the day. The river has also become the prime location for some of the largest and most expensive estates in New Jersey, as it offers some breathtaking views on the waterfront.

BOUTIQUE CHIC
For a shopping spree, look no further than the boutiques and specialty stores in downtown Red Bank. For the biggest names in fashion, Garmany is home to hundreds of designer brands, as well as amenities like a movie theater, shoeshine station and a fully-stocked bar and lounge. Coco Pari and Wisteria offer high-end women's wardrobe staples, and Red Ginger Home is packed with trendy pieces for your abode. Don't forget to peruse Red Bank's artisanal food stores, as well, like the Cheese Cave and Spice & Tea Exchange to pick up the finest in charcuterie and after-dinner tea for your next party.

SMITH'S 'STASH'
If you're a film buff, you're probably already familiar with Red Bank native Kevin Smith's directorial works. But, did you know Smith owns a comic book store in town? Stop by Jay and Silent Bob's Secret Stash (or simply "The Stash," as locals know it) to check out new and vintage comics, or admire some of the memorabilia from Smith's cult-classic films, like Mall Rats, Clerks and Dogma. The store also became the center of AMC's unscripted reality series Comic Book Men, starring Smith and the staff of The Stash, from 2012 to 2018.
WHAT'S IN A NAME?
Originally established as a part of Shrewsbury, Red Bank eventually received its name after the rich red soil banks that ran along the Navesink River.

FAMOUS FACES
Red Bank has become home to generations of celebrities. Late actress Natalie Schafer, known best for her role as Mrs. Lovey Howell on the 1960's sitcom Gilligan's Island, was born here; late jazz legend William "Count" Basie was born and raised in Red Bank, and even referenced his hometown in his song "The Kid From Red Bank"; director Kevin Smith hails from Red Bank and raised his daughter, actress Harley Quinn Smith, in town; and former Daily Show host Jon Stewart also owns two mansions along the Navesink River and can often be found in the area.

GAME ON
You'll feel totally retro when you spend a night out at Yestercades, Red Bank's premiere arcade featuring everything you loved about video games from
the past. From Atari to Dig Dug, this spot has hundreds of amusements for a night that feels like a bonafide throwback. The only thing about this fun zone that doesn't embrace the arcade culture of the '80s? No need to dig for quarters every time you want to play again. Instead, Yestercades charges hourly and daily rates so you can show off your pinball wizardry to your heart's desire.
HOME SWEET HOME
Thinking about buying or selling a house here? The median home value in Red Bank is $352,800, a 1.3 percent decline from last year.
DINING OUT
For a taste of some of the international flavors the town has to of­fer, head over to Bayroot, Red Bank's purvey­or of Lebanese cuisine, or the recently-opened Gabri­ella's, an Ital­ian steakhouse where you can dine on a juicy bistecca alla fiorentina or pistachio-encrusted rack of lamb. For American fare, head over to Restaurant Nicholas for a three or four-course dinner curated by the executive chef. Finish your taste of the town with a steamy Nutella hot choco­late and an ooey-goo­ey dulce de leche crepe from local creperie Ce La Vi.
DID YOU KNOW? For a short while, Red Bank was named Shrewsbury City, a portion of wthe area then-known as Shrewsbury Towne. Town officials voted on the moniker in February 1879, but it only lasted three months before they opted to change it to Red Bank.