Welcome to Shrewsbury
A historic district combined with a homey, community feel make small-town Shrewsbury a highlight of Monmouth County.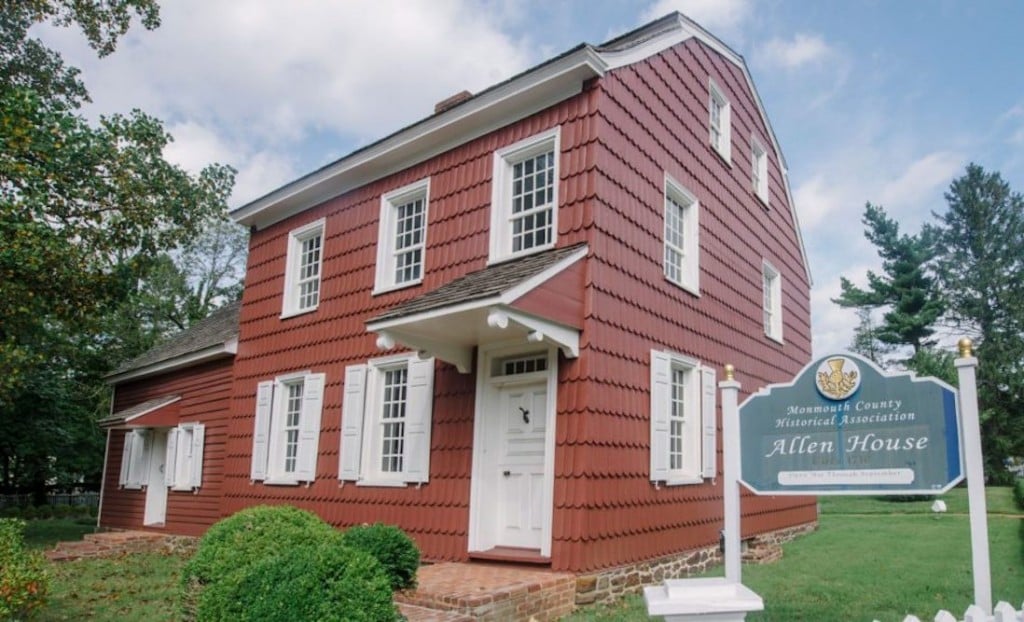 ESTABLISHED: 1926
POPULATION: 4,050
WEBSITE: SHREWSBURYBORO.COM
Shrewsbury is one of the smaller towns in Monmouth County at just 2.2 square miles, but it still has a lot to brag about. Its lone public school is highly rated and has a lower-than-statewide-average class size. It has a rural vibe, but also has tons of shopping and a down-town area. And there's a strong sense of community here: Shrewsbury residents are very involved, there are plenty of volunteering op-portunities and everybody knows everybody, for better or for worse.
AN HOMAGE TO HISTORY
Shrewsbury is sure to remember its historical past with two annual town-wide holiday gatherings. The first is on Memorial Day at Patriot Isle, located within the Four Corners, where the school band plays and winners of the student essay/poem contest read their submissions about American heroism. The second is the July 4th celebration, where the Declaration of Independence is read aloud to the public at the Allen House Tavern Museum (above).
DINING OUT
Hungry? Great, because Shrewsbury is small-but-mighty when it comes to restaurant options. At The Grove you'll fi nd two gems—d'jeet, with its fresh farm-to-table American menu that switches out seasonally, and Albariño, a Spanish wine bar with deli-cious tapas. Elsewhere in town is Americana Diner, a longtime favorite for any comfort food you're crav-ing, or Bayroot Lebanese Restaurant, where diners enjoy home-made hummus and falafel.

WHAT'S IN A NAME?
Not much is known about the New Jersey borough's name, other than that it is named after Shrewsbury, England. There is also a town called Shrewsbury in Massachusetts.
FOUR CORNERS
Much of Shrewsbury's property—40 acres worth—comprises the borough's historic district. This area covers the town's two major thoroughfares, Broad Street and Sycamore Avenue, and where these two streets intersect is what locals call the "Four Corners." Four Corners is listed on both the National and State Registers of Historic Places and includes three churches and the Allen House (pictured), which served as a tavern during the Revolutionary War.
HOME SWEET HOME
Thinking about buying or selling a home here? The median home value in Shrewsbury is $547,700, up 1 percent from last year, according to Zillow. Home values are expected to rise 1.6 percent within the next year.

SHOPPING IN SHREWSBURY
The Grove and The Grove West at Shrewsbury make up an upscale shopping plaza located on the borough's main thoroughfare Route 35 (Broad Street), featuring an eclectic mix of stores and restaurants. The plaza even has a rentable space called The Studio, where farmers markets, pop-up shops, yoga classes and the like are set up seasonally for shoppers to enjoy.

FAMOUS FACES
Shrewsbury doesn't have the A-list residents some of its neighboring towns like Red Bank and Freehold do, but a few famous folks grew up here, including journalist Alisyn Camerota (pictured), a two-time Emmy nominee who now co-anchors CNN's New Day, and baseball brothers Ryan and Jake Kalish, who each played for the MLB and the latter of whom was a pitcher during his tenure at Red Bank Regional High School.
DID YOU KNOW? Though technically Shrewsbury borough became its own municipality in 1926 when it separated from Shrewsbury Township, Shrewsbury has the distinction of being one of the oldest towns in Monmouth County (along with Middletown), since settlers were reportedly here as early as 1682!