Welcome to the Family
Two Short Hills businessmen—and fathers of three—bring their decades of business acumen to the Saint Barnabas Medical Center Board of Trustees.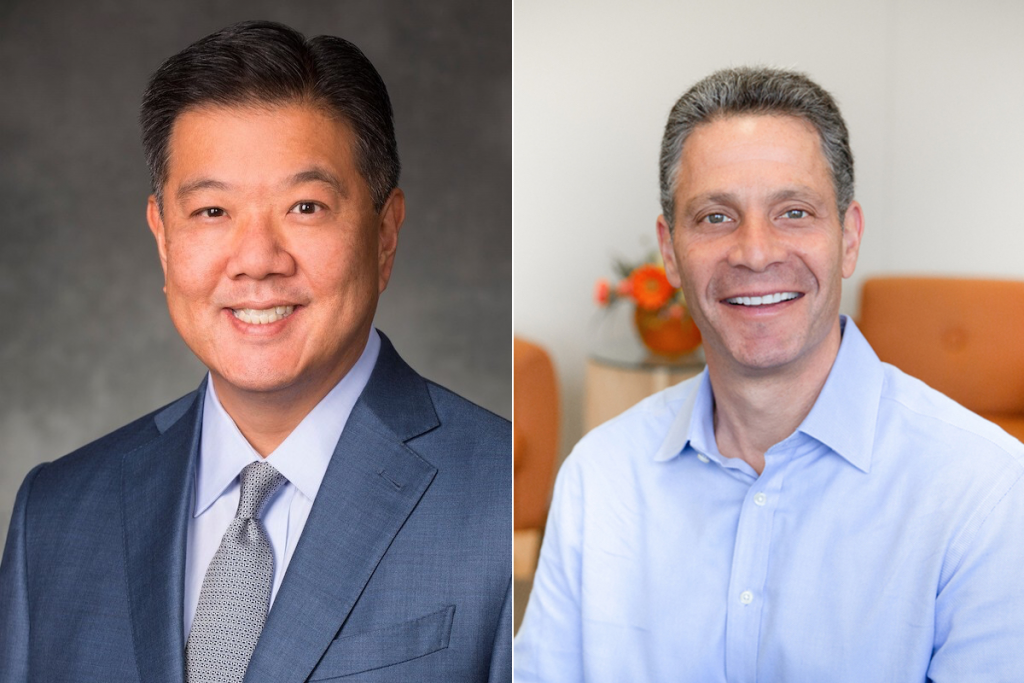 Saint Barnabas Medical Center (SBMC) is pleased to announce the addition of two new members to its Board of Trustees—both Short Hills residents with long-standing ties to the Medical Center and to our community at large. "We are thrilled to welcome them to our Board of Trustees. They bring a wealth of knowledge and diverse experience to our organization, and we look forward to their active participation," states Bruce Schonbraun, chairman, Board of Trustees, SBMC.
Thomas S. Chen is vice chairman and managing director at Morgan Stanley and recently completed a seven-year tenure as Board President at the USTA Foundation (United States Tennis Association). Chen, who has served on various boards throughout his career, including at his alma mater, Allegheny College, hopes to bring his business acumen to this new role. "I have worked in finance for 30 years, and I have found through my other non-profit work that bringing a business perspective—decision-making, planning, strategy—can be extremely impactful," he says.
And the 22-year Short Hills resident and father of one son and twin daughters—all of whom were born at SBMC—is thrilled to now be a part of an organization that gives so much to the community which it serves. "The cornerstone of any community is having accessible, affordable, competent healthcare," Chen says. "This area is so broad and diverse economically, and SBMC services different people from all different backgrounds. It's important to support this initiative."
Anthony L. Wolk is part owner and executive vice president of development at HouseWorks, one of the largest home healthcare companies in the Northeast, which provides services to seniors to enable them to live safely and comfortably at home. Prior to that, Wolk spent more than 20 years in executive leadership roles at public companies in the healthcare services and telecom sectors and serves on various other boards, including at his alma-mater, Lehigh University's new College of Health.
A father of three and a 22-year resident of Short Hills, Wolk brings three decades of relevant experience to the board at SBMC. "This combination of my legal, business, executive and healthcare experience, and my most recent experience with providing care in the home," he says, "is a unique confluence of ideas that could bring an interesting perspective to the board."
Richard Davis, president and CEO at Saint Barnabas Medical Center, remarks, "We are extremely fortunate to have an involved and dedicated Board of Trustees. I look forward to working with them all as we build on the legacy of Saint Barnabas Medical Center and its continued transformation into a world-class healthcare destination."
---
To learn more about the Saint Barnabas Medical Center Foundation, go to sbmcgiving.org.