Welcome To The Team
Get to know Brett L. Ecker, M.D., an exceptional physician who joins the Division of Surgical Oncology at Cooperman Barnabas Medical Center and Rutgers Cancer Institute of New Jersey.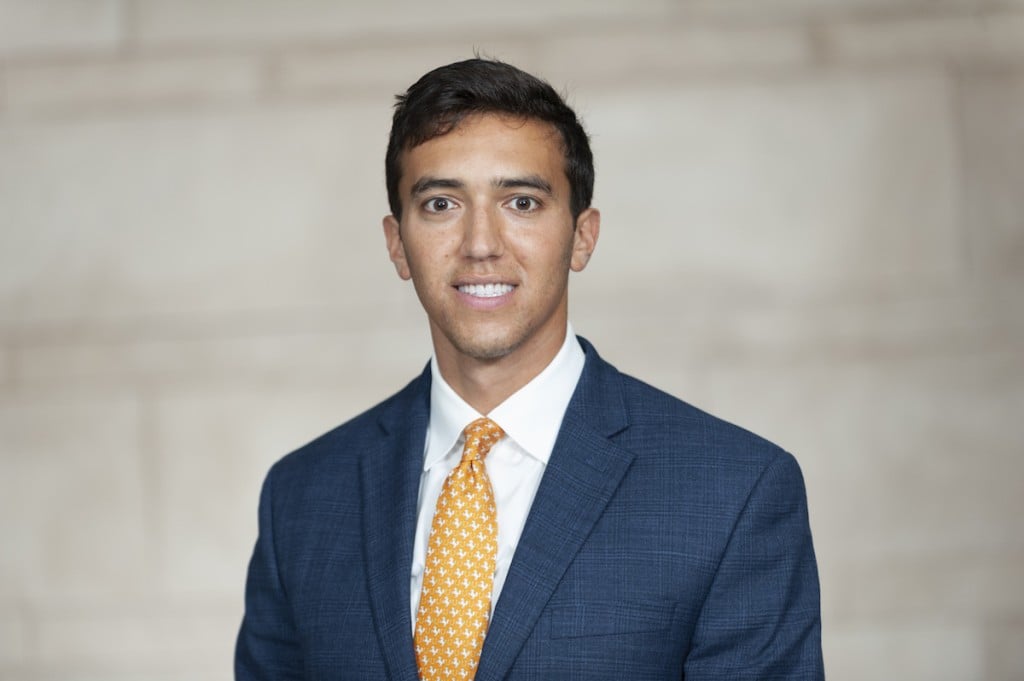 Cooperman Barnabas Medical Center (CBMC) welcomes Brett L. Ecker, M.D., the newest member of RWJBarnabas Health Medical Group and Rutgers Cancer Institute of New Jersey (CINJ)'s Division of Surgical Oncology. Dr. Ecker joins the surgical oncology practice, led by Russell C. Langan, M.D., which, together with Rutgers Cancer Institute, is the highest-volume pancreatic cancer surgery program in New Jersey. 
Dr. Ecker joins RWJBarnabas from Memorial Sloan Kettering Cancer Center in Manhattan, where he finished the Complex General Surgical Oncology fellowship earlier this year. "I am joining the premier surgical oncology group for the state and will be looking to further contribute to their excellent clinical care and cutting-edge research and clinical trials," Dr. Ecker says of what attracted him to CBMC. Already a world-recognized researcher, Dr. Ecker brings his unique research program to CBMC; "I am a surgeon dedicated to bringing the best outcomes to my patients, but I also want to be answering important research questions to bring the next era of therapies to my patients." 
One of the therapies that Dr. Ecker plans to bring to CBMC and CINJ is the hepatic artery infusion pump, a device that directs targeted chemotherapy into the liver. This pump is typically used to shrink liver tumors, and is used in conjunction with traditional chemotherapy and/or liver resections. "By year's end, this pump will be a big part of the team-based care program for patients with metastatic colorectal cancer to the liver here at CBMC, and we'll be the only site in New Jersey to have it." 
Along with the other oncologists in the Medical Center's practice, Dr. Ecker anticipates using personalized treatment plans to treat each patient, as opposed to one-size-fits-all chemotherapies. "My research focuses on identifying certain genetic alterations tumors that we can use to guide therapy," the doctor says. This means that the tumor is sequenced to determine its genetic makeup, and then they use that data to help determine which chemotherapy to use to treat it. 
Dr. Ecker's primary specialties include pancreas, bile duct and liver cancer (both tumors that form in the liver or metastatic cancers that spread to the liver), intestinal tumors and sarcoma. However, "the overarching philosophy is that cancer care is not department-based, it's disease-based," he says. This means he participates in three hours of tumor boards a week, where he works with a multi-disciplinary team of medical oncologists, radiation oncologists, gastroenterologists, radiologists, pathologists, genetic counselors and dietitians. Additionally, Dr. Ecker works with these oncology providers throughout the RWJBarnabas Health system to run clinical trials. "Receiving a cancer diagnosis is a life-changing moment, and I strive to provide hope to my patients where many might find it lost," he says. 
Dr. Ecker served as Chief Fellow at Memorial Sloan Kettering Cancer Center. Prior to his fellowship, Dr. Ecker completed a residency along with a post-doctoral research fellowship at the University of Pennsylvania in Philadelphia. He received his medical degree at Mount Sinai School of Medicine and undergraduate degree from Brown University. 
Dr. Ecker, who grew up in Westchester County, NY, lives in Essex County with his wife, Jessica, an attorney working for the U.S. Attorney for the District of New Jersey. 
---
To learn more about Cancer Surgery Services at Cooperman Barnabas Medical Center and the Rutgers Cancer Institute of New Jersey, call 844-CANCERNJ.