Welcome to the Team
The addition of a new hematologist/oncologist elevates the care of benign and malignant blood disorders.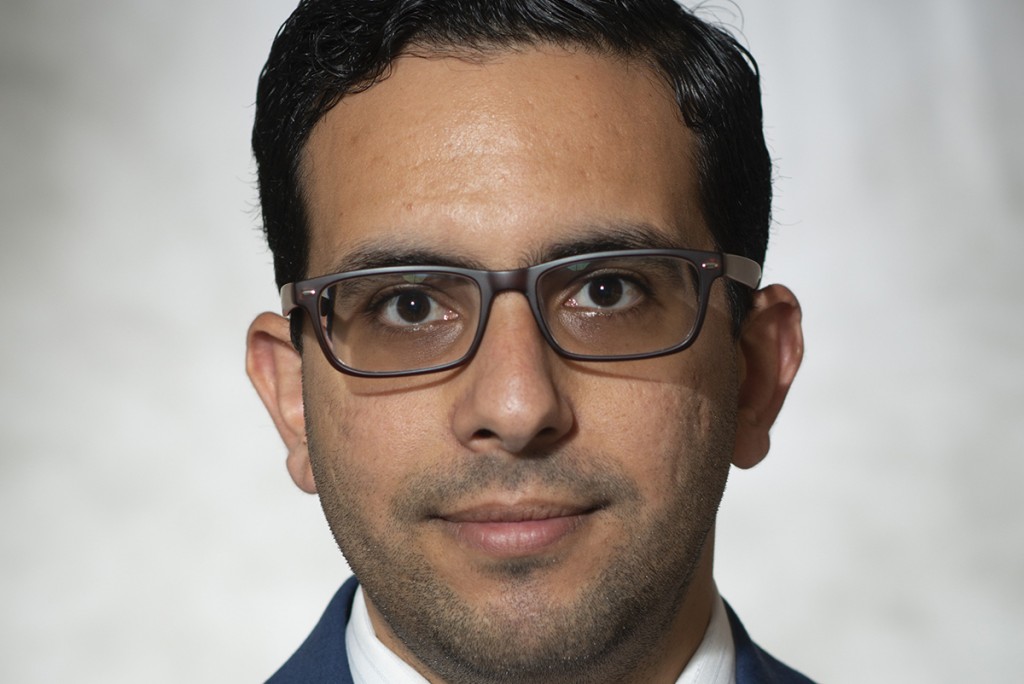 Monmouth Medical Center has welcomed lifelong county resident Hussam Eltoukhy, M.D. to its staff. A blood cancer specialist with expertise in benign and malignant blood disorders such as leukemia, lymphoma, multiple myeloma and anemia, Dr. Eltoukhy also joins the medical staffs at Monmouth Medical Center Southern Campus in Lakewood, Community Medical Center in Toms River and Rutgers Cancer Institute of New Jersey in New Brunswick, the state's only National Cancer Institute-designated Comprehensive Cancer Center.
As a member of the multidisciplinary team of physicians who treat hematologic malignancies at these facilities, Dr. Eltoukhy has a unique role in being able to provide patients with close-to-home access to the most advanced, comprehensive care. Such care includes clinical trials and precision medicine, as well as facilitating access to the resources that an NCI-designated Comprehensive Cancer Center can afford, including specialized expertise in bone marrow transplantation (autologous and allogeneic transplants), CAR T-cell therapy and other cellular therapies, many of which are not available elsewhere.
"I am committed to bringing exceptional care to all my patients and strive to provide the most comprehensive and up-to-date, evidence-based care," says Dr. Eltoukhy. "I strongly believe in close collaboration with other providers and utilizing all available resources to help achieve the most optimum outcomes, all while respecting my patients' needs and wishes."
Dr. Eltoukhy earned his medical degree and completed residency training in internal medicine at Rutgers New Jersey Medical School in Newark. He completed fellowship training in hematology/oncology at Rutgers Robert Wood Johnson Medical School and Rutgers Cancer Institute. Dr. Eltoukhy is a member of the American Society of Clinical Oncology and the American Society of Hematology.
---
To schedule an appointment or learn more, call 844-CANCERNJ.