Welcome to West Orange
IF THERE'S A MOTHER OF INVENTION, NO DOUBT SHE ONCE LIVED HERE.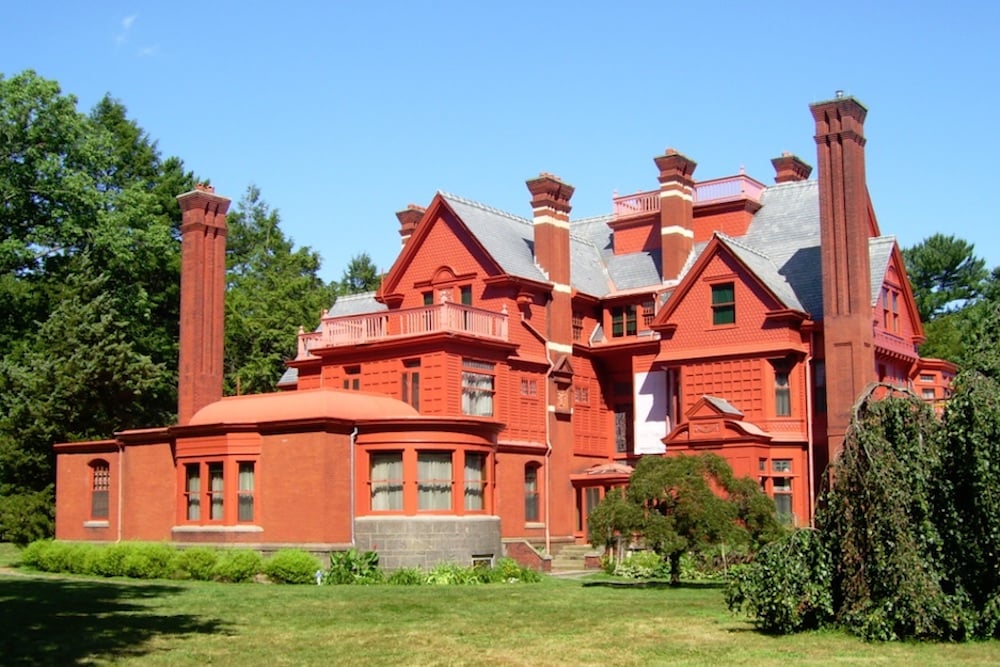 "A FLOURISHING SUBURBAN SANCTUARY that is the envy of Essex County." That glowing description on West Orange's official website shows a boat-load of community pride, but is it hype or reality?
Well, each resident probably has a different reason to love West Orange. Some may appreciate the free shuttle that whisks them off to an area train station for work. Others might thrill over nearby sports and entertainment venues. Or they might be right at home with the diversity of 49 languages spoken in the community's 11 local schools.
One clear indication of West Orange's attractiveness is the real-estate market—Zillow describes West Orange as hot! The city has a diverse housing stock. From million-dollar mansions to townhouses with NYC vistas and starter Capes, there's something for all buyers in the four distinct neighborhoods that make up this 12-square-mile town.
Yet another magnet is the community's unique vibe—rich in history with a cosmopolitan appeal. The Thomas Edison National Historical Park on Main Street is the site of the famed inventor's laboratories where his work earned more than 1,000 patents, and yes, the light bulb was one of them, as was the first movie studio. Edison's achievements were so great, the town motto reflects it: "Where Invention Lives."
In other firsts, West Orange is home to America's first planned community, the Victorian enclave Llewellyn Park, founded in 1857. At that time, the city also was a haberdashery headquarters, with 34 hat factories operating here in the late 1800s.
When it comes to parks, West Orange has two giants: Eagle Rock Reservation has more than 400 acres and South Mountain Reservation has 2,110 acres on the Rahway River. Both parks boast hiking trails, horseback riding and scenic overlooks among their many attractions, but South Mountain also has a dramatic 25-foot Hemlock Falls.
With an emphasis on shopping local, West Orange also offers men's and women's clothing stores, antique shops and jewelers. There's nothing like strolling the downtown Main Street corridor to get a feel for a community with a deep cultural and ethnic background. The variety, friendly smiles and convenient municipal lots make it a winning destination.
FUN FACTS
West Orange's strategic location at the peak of the Watchung Mountains made it the ideal lookout for Lenni Lenape warriors and later on for Washington's troops during the Revolution.
Turtle Back Zoo got its name from the large rocks shaped like the backs of turtles in the wooded South Mountain Reservation. The Native Americans considered Turtle Back Rocks to be sacred.
Actor Christopher Reeve of Superman fame went through rehabilitation here at Kessler Institute.
Celebs who have called West Orange home include actress/comedian Whoopi Goldberg, the late David Cassidy from the '70s TV series The Partridge Family, musician Ronald Bell of Kool & The Gang and Anthony Criss of the rap group Naughty by Nature.
DINING
For romance, it's the Highlawn Pavilion for award-winning American cuisine with a European flair and a panoramic skyline worth the trip. As you and your loved one dine on grilled filet mignon or fresh pappardelle pasta, it's a nice touch that seasonal herbs, veggies and fruits are grown locally. Yet another romantic setting, and one known for its French technique and fresh ingredients, is The Manor, specializing in fine dining for at least 60 years. Whether it's dinner for two or a family buffet, there are menu options to fit the occasion. Or try casual Italian dining, where recipes have been passed down for generations, at La Primavera Trattoria, specializing in seafood and pasta.
LOCALS LOVE
Kayaking and fishing on the Rahway River.
Becoming one with nature at the South Mountain Reservation on its southwestern border (with the dramatic 25- foot Hemlock Falls) or Eagle Rock Reservation on its northeastern border.
Getting the biscuit in the basket (scoring a goal) in hockey at the Richard J. Codey Arena, named after the former governor.
Taking in an art exhibit, something new every month, at West Orange Public Library.
MEDIAN HOUSEHOLD INCOME
Approximately $92,479, according to the latest U.S. Census Bureau statistics.
HOUSING COSTS
The median home value in West Orange is $390,300—up 2.8 percent over last year and predicted to rise 7.1 percent within the next year, according to Zillow.