What Makes a Top Hospital?
An award from a prestigious healthcare organization, that's what—and Saint Barnabas Medical Center has earned it for the third year.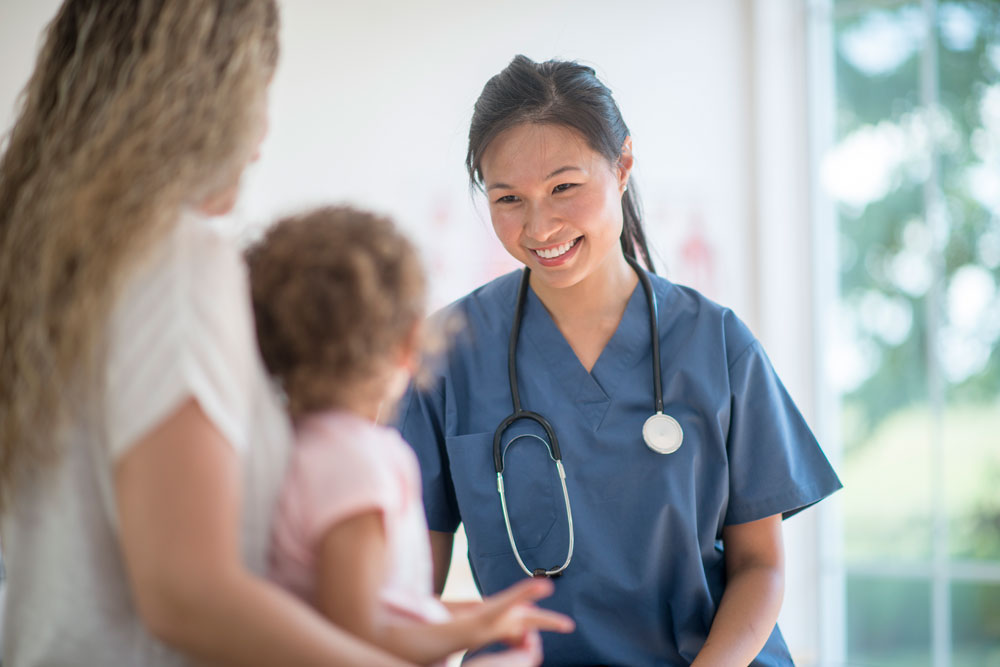 How do you know if a hospital is performing at a high level? The Leapfrog Group, a nonprofit organization, is been dedicated to finding that out. Through surveys and performance reviews, it checks on hospitals all over the country to see if they are making the grade in providing safe, effective and cost-efficient care to their patients. One of the most prestigious distinctions that it bestows is the Top Hospital designation for the given year. In 2016, Saint Barnabas Medical Center earned that honor the third consecutive year.
This recognition showcases Saint Barnabas Medical Center's commitment to patient safety and quality," says Stephen P. Zieniewicz, Fache, President and CEO, Saint Barnabas Medical Center. "Safety is our top priority, and this important honor proves that the continuous focus of the medical center's physicians, nursing staff and all of our employees on providing the safest, highest quality care to our patients and their families is paying off."
Saint Barnabas Medical Center received a Top Teaching Hospital distinction— one of four different categories of hospitals—and was one of 29 Top Teaching Hospitals recognized across the country.
The selection of Top Hospitals is based on the results of the 2016 Leapfrog Hospital Survey. The Leapfrog Group investigates many areas of hospital care, such as infection rates, maternity care and prevention of medication errors. Less than 3 percent of hospitals nationwide make the Top Hospital list, according to Leah Binder, president and CEO of The Leapfrog Group. "Providing this level of care to patients in Livingston and the surrounding communities requires motivation and drive from every team member," she says.
Zieniewicz says Saint Barnabas Medical Center's focus is always safety first. "Our patients and their families are what matters most," he says. "Everyone who works here wants to provide them a safe journey while in our care."
What is the Leapfrog Group?
The Leapfrog Group is a national nonprofit organization committed to improve the quality and safety of American health care. It was founded in 2000 by large employers and other purchasers of health care. Its flagship survey, the Leapfrog Hospital Survey, collects and reports hospital performance, which helps purchasers to find the highest-value care and gives consumers pertinent information to make informed decisions.
The Leapfrog Hospital Safety Grade, Leapfrog's other main initiative, assigns letter grades to hospitals based on their record of patient safety, helping consumers protect themselves and their families from errors, injuries, accidents, and infections. Earlier this year, Saint Barnabas Medical Center earned an "A" for the 10th consecutive year. It is one of 72 hospitals nationally to have earned 10 straight "A" grades.
To find out more about Saint Barnabas Medical Center, please call 888.724.7123 or go to barnabashealth.org/sbmc. To share this article with a friend or to recommend it on your Facebook page, visit msxhealthandlife.com.