What Parents Should Know About Covid-19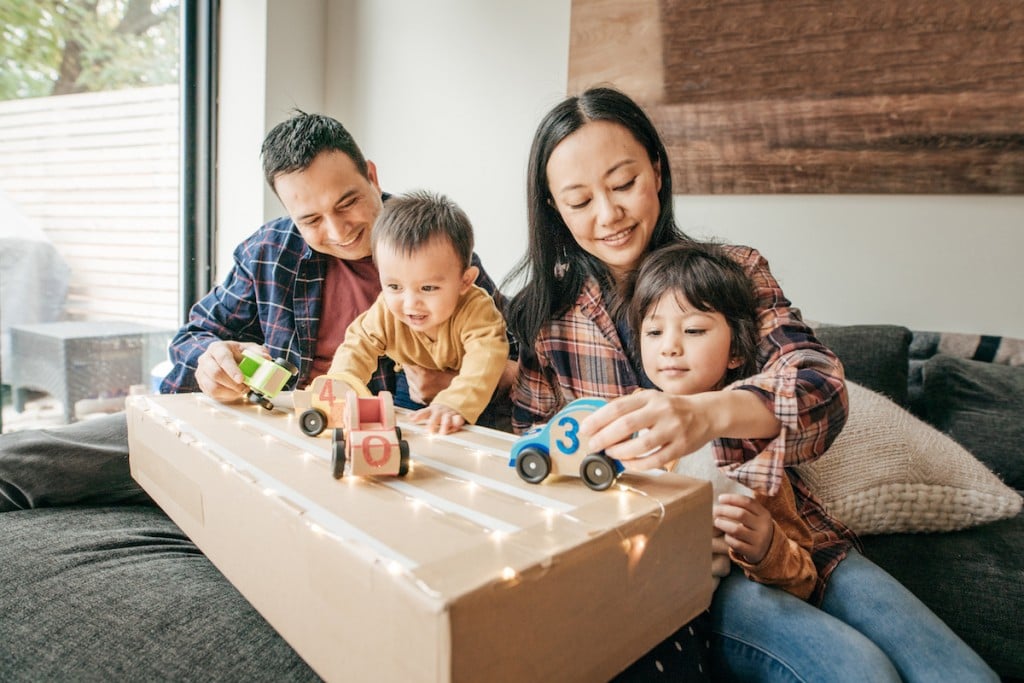 Margaret (Meg) Fisher, M.D., FAAP, pediatric infectious disease specialist and chair of the Department of Pediatrics and medical director for The Unterberg Children's Hospital at Monmouth Medical Center, an RWJBarnabas Health Facility, answers parents' questions regarding the novel coronavirus, COVID-19—including RWJBH's response to the public health incident.
What is novel coronavirus?
A novel coronavirus is a new coronavirus that has not been previously identified. The virus causing coronavirus disease 2019 (COVID-19) is not the same as the coronavirus that commonly circulates among humans and causes mild illness like a cold.
What is COVID-19?
Coronavirus (COVID-19) is a respiratory illness that can spread from person to person. Patients with COVID-19 have mild to severe respiratory illness symptoms including: fever, cough and shortness of breath.
How does COVID-19 spread?
COVID-19 spreads from person to person and is thought to spread between people who are in close contact with one another (within 6 feet) through respiratory droplets produced when an infected person coughs or sneezes. It may also be possible that a person can get COVID-19 by touching a surface or object that has the virus on it and then touching their own mouth, nose or eyes; however, this is not the main way the virus is thought to spread.
Who is most at risk for catching COVID-19?
Much like the flu, individuals with compromised immune systems are at a higher risk for catching COVID-19, including the elderly and those with serious medical conditions.
What is the risk of my child becoming sick with COVID-19?
According to the Centers for Disease Control and Prevention (CD), children do not seem to be at higher risk for getting COVID-19 than adults. While some children and infants have been diagnosed with COVID-19, adults make up most of the known cases to date.
Are the symptoms of COVID-19 different in children than in adults?
The symptoms of COVID-19 are similar in children and adults. How- ever, children with confirmed COVID-19 have generally presented with mild symptoms. Reported symptoms in children include cold-like symptoms, such as fever, runny nose, and cough. Vomiting and diarrhea have also been reported.
How can I protect my family?
Currently there is no vaccine to prevent COVID-19, but the CDC recommends these other ways to stay healthy and prevent the spread of illness:
• Practice social distancing by avoiding crowds. Social distancing means staying at least 6 feet away from others.
• Wash your hands often with soap and water for at least 20 seconds.
• If soap and water are not readily available, use a hand sanitizer.
• Avoid touching your eyes, nose, and mouth.
• Keep your children away from others who are sick.
• Stay home and keep your children home if they are ill
• Teach your children to cough and sneeze into a tissue, their arm or elbow—not their hands
• Avoid travel to highly infected areas.
My child is sick and I suspect COVID-19, what should I do?
We advise that you call your child's pediatrician and discuss the symptoms. Based on your discussion they can guide you on appropriate next steps. Do not come to the hospital unless advised by your child's pediatrician. However, if your child is experiencing a healthcare emergency, dial 911.
How do I talk to my kids about COVID-19?
Much of the news coverage on COVID-19 can be overwhelming for parents and frightening for children. The American Academy of Pediatrics (AAP) has provided tips for parents and caregivers on how to filter this information and present it in a way that is easy for children to understand.
• Simple reassurance: Remind kids that researchers and doctors are learning as much as they can to keep everyone safe.
• Give them control: Remind them of what they can do to stay safe.
• Watch for signs of anxiety: Signs of worry include increased crankiness and trouble sleeping.
• Monitor their screen time: Keep younger children away from frightening images they may see on TV and social media.
Be a good role model: COVID-19 doesn't discriminate and neither should we.
Additionally, parents should try to plan their children's schedule. The AAP recommends keeping your kids' days as routine as possible. Some ideas to keep busy while practicing social distancing include:
• reading books with your child
• making time for active play or playing games that gets their creativity going
• taking a virtual tour of your favorite museum
• cooking and baking as a family
• getting a head start on spring cleaning
• video chatting
• meditating