When Speed and Precision Matter Most
The Institute for Advanced Radiation Oncology unveils sophisticated linear accelerator.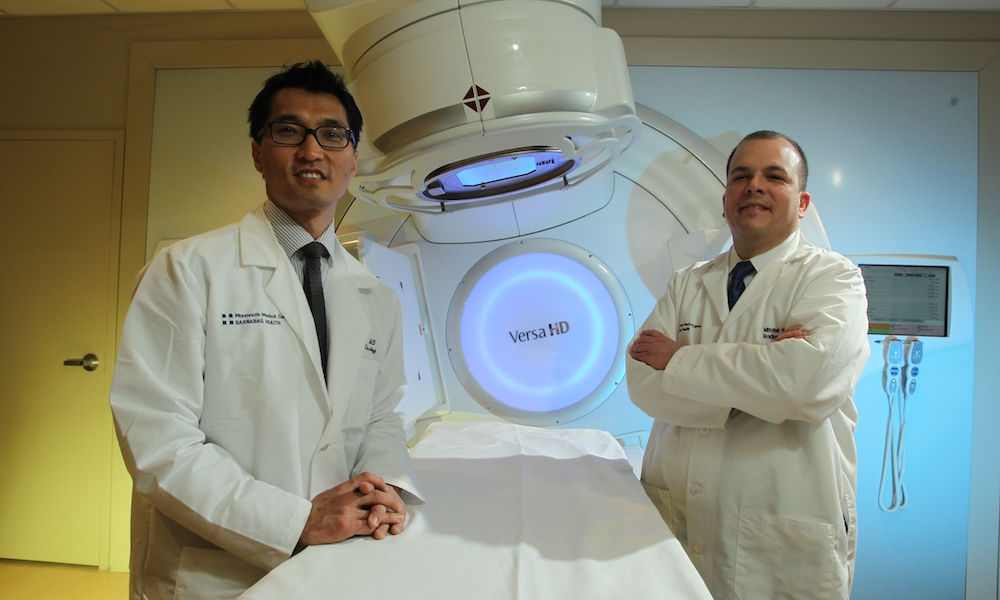 No longer is a trip into New York City required to receive the best oncology care or to find the most up-to-date medical technology. Monmouth Medical Center continues to be a leader in both, and the recent addition of highprecision radiotherapy equipment is reducing cancer patients' recovery time and with fewer side effects.
At the hospital's Institute for Advanced Radiation Oncology, the new Elekta Versa HD linear accelerator is used to deliver a sophisticated and precise form of intensity modulated radiotherapy (IMRT ) to a malignant tumor or specific areas within the tumor. What does that mean for cancer patients? For those receiving standard radiation therapy, patients will benefit from the speed and accuracy—treatment is so precise that the healthy tissue surrounding the cancer receives lower doses of radiation than if delivered by more conventional therapy methods.
Patients as well as clinicians dealing with more complex cases—when cancers are located in areas that demand an extra level of tumor targeting precision or lesions that require higher doses to reduce the length of treatment—benefit from Versa HD's advanced beam-shaping and imaging technologies and high dose-rate delivery. The precision of the Versa HD is an advantage, for example, for those undergoing procedures like stereotactic radiosurgery (SRS ) and stereotactic radiotherapy (SRT )—both of which deliver higher doses of radiation and in a smaller focused area than traditional therapy.
"With this new technology, we can now bring target immobilization to new levels through automated gating," says Mitchell Weiss, M.D., chairman of radiation oncology at Monmouth Medical Center. "For anatomies affected by respiratory motion, such as breast, this provides non-invasive, internal immobilization of the target, triggering radiation delivery when anatomy is immobilized."
Versa HD was also developed with patient safety and the ease of use by clinicians in mind. The machine was designed with new ergonomic features and softer streamlined shapes, creating a confident and relaxed treatment environment. The Versa HD also combines low mechanical noise with ambient lighting effects, bringing patient comfort to the forefront.
To learn more about services available for your family at Monmouth Medical Center, call 888.724.7123.