When You're Hurt…
There's a new place to take that sprained ankle, concussion or other weekend-warrior injury.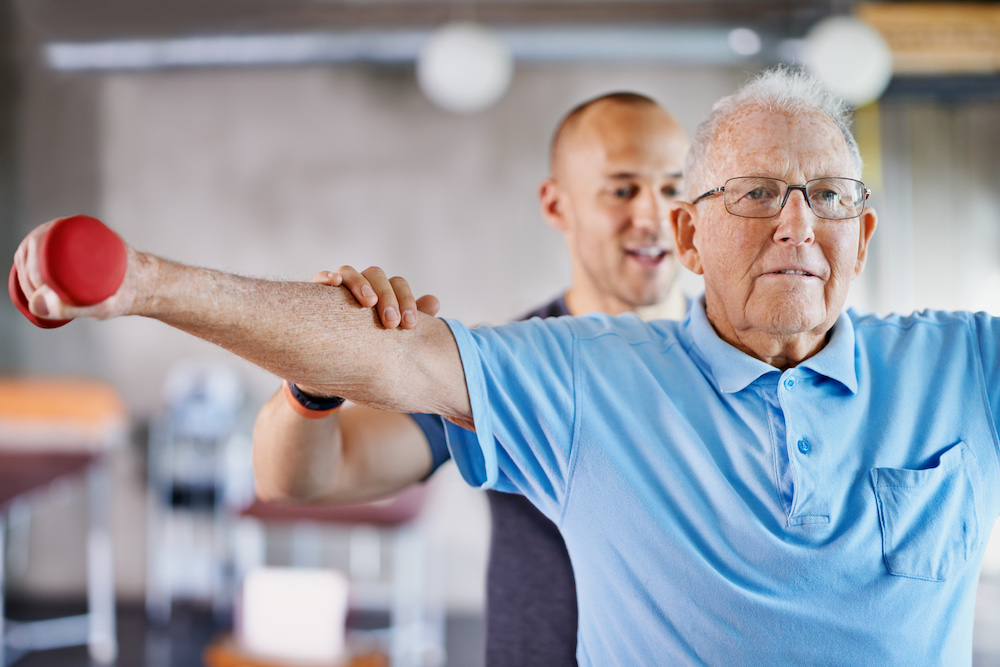 BEING ACTIVE IS GOOD FOR YOU—MOST OF US NOW understand that. And that's good. The only downside is that more of us are getting injured as we work out, shoot hoops, play squash, run miles or otherwise defy the couch and armchair.
Fortunately, sports medicine rehabilitation centers are adapting to meet these ever-growing needs. Saint Barnabas Medical Center recently collaborated with the MetroWest Jewish Community Center (JCC) to set up an outpatient rehabilitation unit at the JCC's facility to treat people with orthopedic sports-medicine injuries, from sprained ankles to concussions, and those recovering from joint-replacement surgery.
"If you have aches and pains, we can do an evaluation without a prescription if necessary," says Charles Curtis, the medical center's director of Outpatient Rehabilitation Services. "We are available to the community."
Saint Barnabas Medical Center Rehabilitation includes an office for clinical evaluations and treatment. It will have access to all the exercise equipment at the JCC, including the swimming pool, allowing therapists to administer aquatic physical therapy for the first time. "Many patients with lower extremity injuries, balance issues or joint replacements are all very effectively treated in water," Curtis says. "Reduced weight in water means reduced pain. It's also good for cardiovascular conditioning."
The goal, he says, has been to build a program especially for sports-medicine patients—and meet a growing need. "It has been steadily growing," says Curtis. "Teaming up with the JCC will expand access for our communities."
Concussion rehabilitation is an important consideration these days, and patients at Saint Barnabas Medical Center Rehabilitation will benefit from the medical center's partnership with the Matthew J. Morahan III Health Assessment Center for Athletes. It will offer concussion screening, education, testing and treatment. "Our program has expanded exponentially," Curtis says. "We are one of the premier centers in the state doing concussion screening."
The new Rehabilitation Center will be open from 7 a.m. to 8 p.m., Monday through Thursday, and 7 a.m. to 5 p.m. Friday. It takes all the major insurance carriers, Curtis says. Appointments are recommended, but walk-ins are also welcome.
WHAT DO PHYSICAL THERAPISTS DO? Experts in biomechanics, physical therapists—like those at Saint Barnabas Medical Center Rehabilitation, located in the MetroWest JCC—can identify, diagnose and treat movement problems. These trained professionals design treatment plans, in collaboration with patients and their physicians, that meet each person's individual goals, needs and challenges.
TO LEARN MORE ABOUT SAINT BARNABAS MEDICAL CENTER REHABILITATION LOCATED IN THE

METROWEST

JCC

, CALL 973.325.9100.TO SHARE THIS ARTICLE WITH A FRIEND OR TO RECOMMEND IT ON YOUR FACEBOOK PAGE, VISIT MSXHEALTHANDLIFE.COM.