Where the Birds Are
Spotting nature's airborne ambassadors has become a popular pastime, and our counties have great places for it.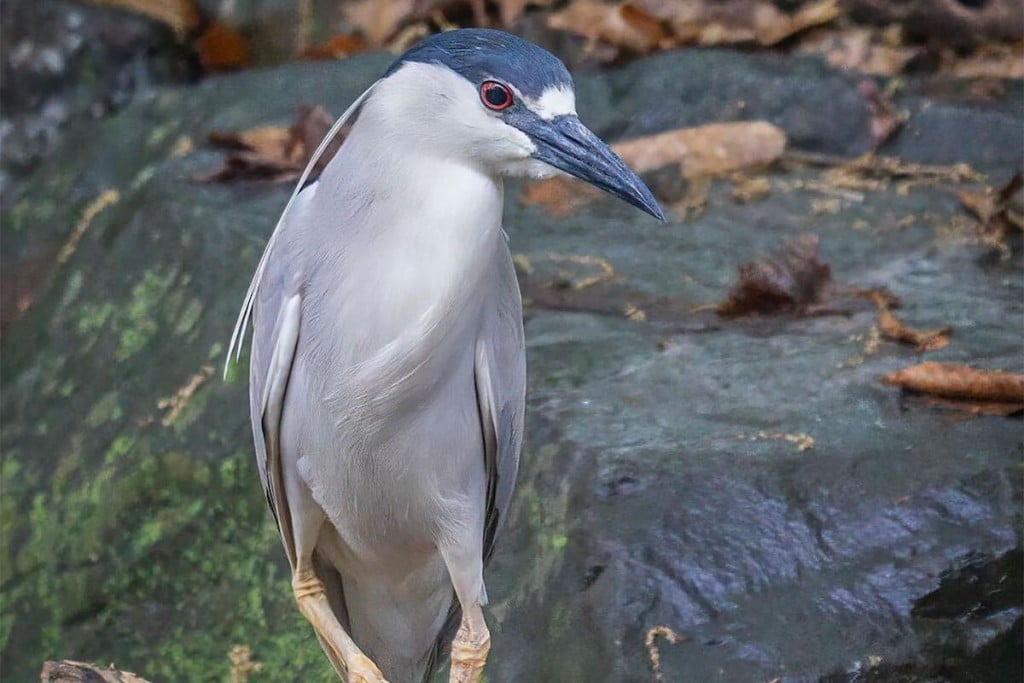 Who could get excited about a hobby whose essence is waiting and watching? Birders, that's who, and there are millions of them worldwide. Birding, or bird-watching, is a relaxing way to commune with nature, but it has thrilling moments too—such as when you identify one of the earth's roughly 10,000 feathered species that's new to you.
Birds are evolutionary links to prehistory, and they're also creatures of beauty, fascinating in their varied colors, sizes, shapes, movements and hunting and nesting practices. Birding has become so big that Instagram is packed with photos of cardinals and mourning doves, while live streams of trees, feeders and nests are watched by thousands on YouTube and Twitch.
Whether you're a casual watcher with a pair of binoculars or an ornithologist with spotting scopes and cameras, birding in Morris and Essex counties is easy thanks to the area's varied landscapes and its efforts to protect the land. "As I started to educate myself more on birds and wildlife in general, my eyes were opened to the anthropogenic perils that they face," says Roberto Melendez, a nature photographer whose fascination with birds started when he watched David Attenborough's BBC nature documentary, The Life of Birds. "Thus, my mission slowly shifted more toward promoting conservation," he says. "Through my work, I hope to inspire others to engage in conservation efforts and to protect our natural world for future generations."
Where best to practice this hobby? Here's a birder's guide to a handful of our popular spots:
Echo Lake Park, Mountainside
Though the trail here is a mere half-mile around a petite body of water, a surprisingly large number of bird species may be observed at Echo Lake Park. These include the yellow-rumped warbler, the downy woodpecker, the northern cardinal and the red-winged blackbird, depending on the season. "Species diversity is a good indication of environmental health, which ultimately impacts our quality of life and well-being," says Mountainside's Leonard McDonald (@lennysfineartphotos), who took this photo of a black-crowned night heron (pictured above).
Mahlon Dickerson Reservation, Lake Hopatcong
Lake Hopatcong, New Jersey's largest freshwater lake, has year-round activities such as boating, picnicking, swimming and hiking and of course, birdwatching is among the must-dos. One of the top-rated trails in this area for birding folk is Prospect Point and Liffy Island, where hikers are apt to find red-tailed hawk, tufted titmouse and pileated woodpecker. Lake Hopatcong's Mahlon Dickerson Reservation is also a hot spot for birds and birds of prey such as the bald eagle. "The peace and quiet is nice on these trails and you will see anything from cardinals and blue jays (pictured above) to hawks," says Billy Sickley (@billysickley) of Lake Hopatcong, who started photographing birds during the pandemic. "When you take pictures of birds, you have no shortage of subjects in this area."
Troy Meadows, Parsippany
Located downstream from Great Swamp National Wildlife Refuge is this large and diverse watermarsh, a wildlife habitat for ordinary and endangered species of fauna and flora. It is also plentiful in the bird department, since it is located along the Atlantic Flyway and serves as a staging area for migratory waterfowl. "There are no boundaries here, so as long as you are properly equipped, you have free rein to go off-trail and explore like a true pioneer," says William Jayne (@hurrayitswill) of Madison, who snapped the above photo of a prothonotary warbler. "Just make sure you have your camera at the ready!
Cora Hartshorn Arboretum and Bird Sanctuary, Short Hills
This historic nature center has programming for adults and children, and its 16.45 acres of woodlands serve as a critical habitat for 45 species of trees and more than 100 species of birds. At the bird sanctuary, look above for birds that CHA divvies up into various categories on its official checklist, which includes blackbirds and orioles, nocturnal raptors, tyrant flycatchers, wrens, thrushes and tons more.
Branch Brook Park, Newark
You'd be hard-pressed to scroll through your Instagram feed and not find a few of your friends or acquaintances who visited Branch Brook Park in the springtime, just as its 2,700 Japanese cherry blossom trees were blooming. However, "observing the spray of the fountain, the mirror-like reflection in the pond and listening to the mellifluous tones of the birds draws many visitors from miles around," says Cedar Grove resident Stacy Ratel (@back_yard_birdie), who took the above photo of the American robin, turdus migratorious. But locals come out to see the birds, not just hear them, as this park crosses the North American Flyway and is an important pit stop for migrant varieties. All year long you'll spot gulls, geese, herons, hawks and ducks, as well as the red-winged blackbird, common yellowthroat and blue jay.
Allamuchy State Park, Mount Olive
Tilcon Lake, located within Allamuchy State Park, is a beautiful place to go birding and a favorite spot for members of the New Jersey Audubon Society. Why? The species are plentiful; spottings include orange-crowned warblers, pipit, snow buntings and eastern meadowlark. Shannon Merolla (@shannonbirder) of Long Valley is a fan too. "I have found some amazing species of birds here, from this American kestrel flying overhead to a not-so-common Vesper sparrow hiding in the grasses," she says. Take in the birds' sights and sounds from a kayak, while on a hike or when biking the trails.
Great Swamp National Wildlife Refuge, Harding
View the wildlife at this ornithological gem via its 11.5 miles of trails accessible by foot, in addition to three wildlife observation blinds and an overlook. In 1959 this reservation was almost transformed into an airport that would have supplemented Newark Airport, but luckily it survived as a nature center and now contains more than 7,600 acres. The Great Swamp's cattail marshes and grasslands are both a bird-watcher's paradise, featuring a variety of state-endangered species (such as red-shoulder hawk and the barred owl) and, more common yet just as special, birds like the eastern wood-pewee, mourning doves and screech owl, photographed here by Billy Sickley (@billysickley) of Lake Hopatcong.