Where to Find the Best Gifts
The Best Gift Stores in Monmouth.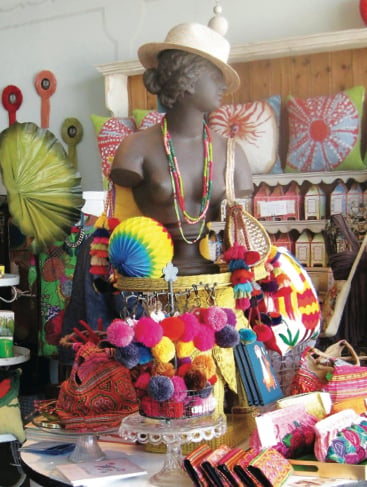 TOP PICK: BODEGA SHOPPE
800 Ocean Ave. #105
Asbury Park
732.775.4005
bodegashoppe.com
Named after neighborhood markets that sell a little of everything, this whimsical, serendipitous shop is the go-to place for savvy gift givers. There are accessories for the home such as hooked rug pillows, decorative glassware and lamp shades; for accessorizing yourself, there is a colorful selection of funky jewelry, pareos, floppy hats, straw handbags and vintage raffi a beach bags. Need a good beach book, gourmet candies or a quick hostess gift? It's all here.
ANNA SOIRÉE
Towne Center
2005 Route 35
Oakhurst
732.686.9570
annasoiree.com
CARTER & CAVERO OLD WORLD OLIVE OIL COMPANY
19 Monmouth St.
Red Bank
732.219.0506
Pier Village
36 Centennial Dr.
Long Branch
732.222.6888
carterandcavero.com
FRAGILE EARTH STUFFED ANIMALS
9 Monmouth St.
Red Bank
732.759.0016
feplush.com
GILARDINI
170 Main St.
Manasquan
732.292.1154
gilardiniceramica.com
KATE & COMPANY
1100 Third Ave.
Spring Lake
732.449.1633
kateandco.skuby.com
URBAN DETAILS
115 Third Ave.
Spring Lake
732.282.0013
urban-details.com
WHITE BLISS
16A Broad St.
Manasquan
732.223.6009
whiteblissboutique.com