Which Cysts are Dangerous?
That's what doctors must decide in a new program aimed at fighting pancreatic cancer.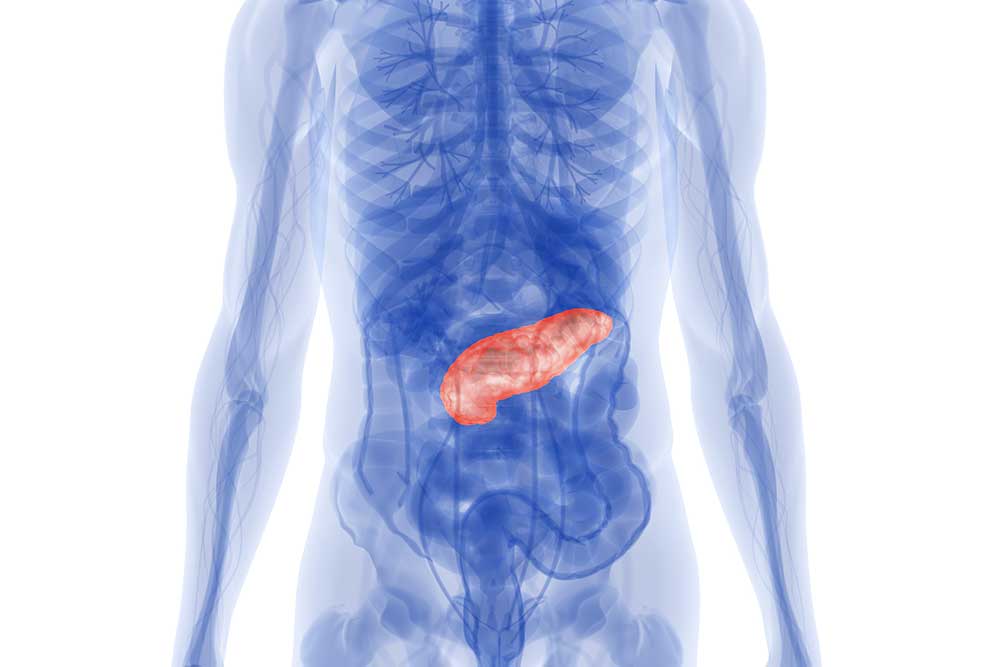 Russel Langan, M.D. is new to the medical staff of Saint Barnabas Medical Center, but its clinical excellence isn't new to him. "My own family has been treated here," he reports.
Dr. Langan, a cancer surgeon who specializes in diseases of the pancreas, liver and bile ducts, leads a Pancreatic Cyst Screening Program at the medical center, in cooperation with the Rutgers Cancer Institute of New Jersey, the state's only National Cancer Institute–designated Comprehensive Cancer Center, that represents an important new service. His team determines whether patients with pancreatic cysts need aggressive treatment—or any treatment at all.
Because of a recent explosion in the use of CT (computed tomography) scans and other imaging technology, more and more people are finding out they have a pancreatic cyst, the doctor explains. And such a cyst can sometimes be—or become— cancer.
"We monitor patients with pancreatic cysts to identify which ones warrant immediate surgery and which ones may need no treatment at all," he says. "To make that determination takes an experienced team of specialists."
Most pancreatic cysts are found by happenstance, due to a CT scan or other imaging test for an unrelated health condition. "The great majority of our patients are diagnosed with a pancreatic cyst this way—before they have any symptoms," Dr. Langan says. To determine which cysts need further treatment, his team closely reviews scans and follows patients, in some cases performing further CT scans, other imaging studies or biopsies.
Nationally, according to the American Gastroenterological Association, 15 of every 100 people who have an MRI (magnetic resonance imaging study) of the abdomen are discovered to have a pancreatic cyst they did not know about.
Finding these cysts before disease symptoms appear is good news, because certain pancreatic cysts are cancerous or could soon become so. However, the majority of these cysts pose a very low risk to the patient. The first step for pancreatic specialists is to determine whether a cyst is benign (harmless), pre-malignant (at risk to become cancer) or malignant (cancer). Depending on those findings and the patient's health history, any treatment could range from regular screenings to chemotherapy, radiation or surgery.
The focused team for diagnosis and treatment at Saint Barnabas includes a surgeon, a radiologist, gastroenterologists and other clinical staff with expertise in this condition.
"The key is to get the right diagnosis," Dr. Langan says, "and we've created a team with the expertise to do that, then choose the right level of care." He is excited to launch this program at Saint Barnabas Medical Center. "This is a phenomenal institution," he says, "and programs like this demonstrate that everyone here is committed to providing the highest levels of care."
For an appointment with Dr. Langan, please call 973.322.5195 or visit rwjbh.org/sbmc.