Winning Recognition for High Quality
Saint Barnabas Medical Center earned a regional-level excellence award based on the well-known Malcolm Baldrige criteria for organizational distinction.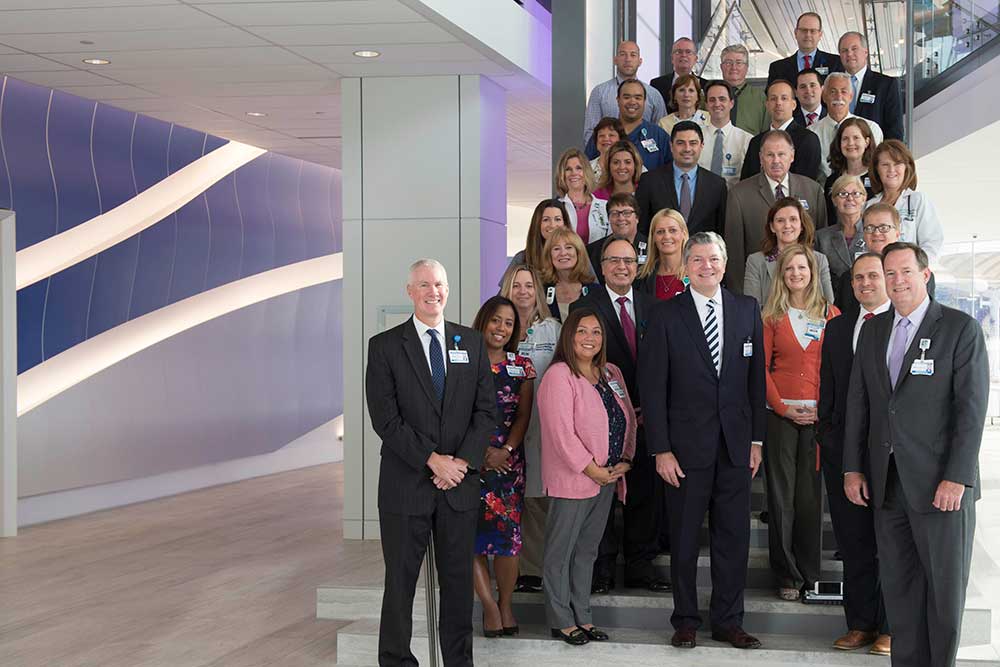 On November 15, at the Desmond Hotel in Malvern, Pa., Saint Barnabas Medical Center was presented with a special honor.
The occasion was the 12th Annual Awards Banquet of the Mid-Atlantic Alliance for Performance Excellence (MAAPE), a regional-level "Baldrigebased" award program. Among awards programs that recognize organizational quality, the name of Malcolm Baldrige—the late former Secretary of Commerce—serves as a mark of discernment and high standards.
The medical center's MAAPE journey began with the submission of a 50-page application in 2016 followed by a rigorous on-site review in July 2017. Ten MAAPE examiners came to assess the facility using criteria pioneered by the Foundation for the Malcolm Baldrige National Quality Award. Examiners observed many departments during all shifts, evaluating organizational excellence by seven categories: leadership; strategy; customers; measurement, analysis and knowledge management; workforce; operations; and results.
Saint Barnabas Medical Center was the only New Jersey recipient of MAAPE's Excellence Award, its highest level of recognition. In MAAPE's words, "The Excellence Award recognizes applicants that demonstrate—through practices and results—superior levels of performance excellence." It is the highest quality achievement award presented on the regional level.
"Saint Barnabas Medical Center is relentless in our efforts to align and integrate process improvement to ensure we are providing the highest level of safety and quality," said Stephen P. Zieniewicz, FACHE, the medical center's president and CEO. "Obtaining the regional-level Baldrige Award from the Mid-Atlantic Alliance for Performance Excellence reflects the dedication of our entire team to deliver on our mission to provide compassionate care, healthcare excellence and superior service to our patients and their families."
The Baldrige framework engages the entire organization to continually improve processes. "This honor is reflective of a true team effort among our Board of Trustees, physicians, employees and volunteers at every level of the organization," Zieniewicz added.
Quality is a Jurney, Not a Destination
What's MAAPE all about, anyway? The Mid-Atlantic Alliance for Performance Excellence is a Baldrige-based awards program that serves Pennsylvania, New Jersey and Delaware. It's a 501c(3) nonprofit corporation that helps all types of organizations improve their performance and outcomes, including productivity, workforce engagement, competitiveness and customer and stakeholder satisfaction.
Says MAAPE: "We use the leadingedge Baldrige Criteria for Performance Excellence as the basis for our process and for giving feedback to applicants." The corporation's process is modeled after the prestigious Baldrige Performance Excellence Program, but the ultimate goal isn't just winning an award, as MAAPE explains: "It's about using the Baldrige Framework to perform low-cost, non-prescriptive assessments in addressing each applicant's unique challenges."
To learn more about Saint Barnabas Medical Center, please call 973.322.5000 or visit rwjbh.org/sbmc.