World-Class Care Close to Home
Barnabas Health Medical Group provides easy access to specialty-care doctors.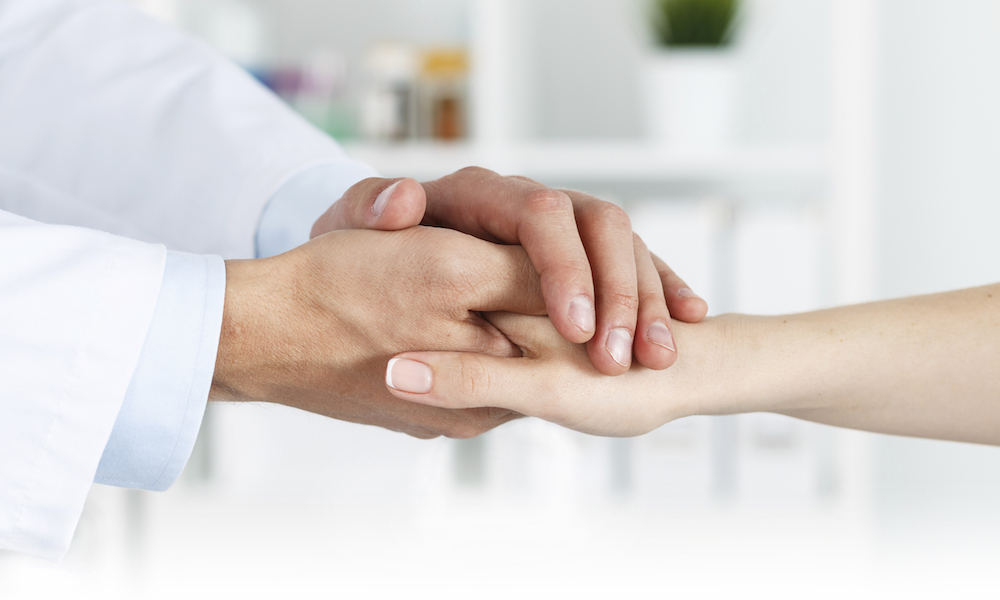 Medical Health Center, a Monmouth Medical Centeraffiliated facility located on Route 35 South in Middletown, recently welcomed a host of physician specialists to bring central Monmouth County residents convenient access to the best in joint and spine surgery and obstetric and gynecological care.
"At Medical Health Center, our patients' needs are our top priority," says Monmouth Medical Center cardiologist Joseph Clemente M.D., F.A.C.C., who founded Medical Health Center in 1995. "Our network of physicians provides comprehensive, compassionate and innovative cutting-edge care for Middletown area residents at every stage of life at our conveniently located center."
Through Barnabas Health Medical Group, a multispecialty group practice comprised of highly trained and experienced world-class primary and specialty-care physicians, Medical Health Center has been offering the central Monmouth County region easy access to an array of health care services since 2010. And now, the center offers its patients the convenience of appointments with joint replacement surgeon Mark Gesell, M.D., and spine surgeon Praveen Yalamanchili, M.D., and the physicians associated with West Long Branch OB/GYN , including Kenneth R. Skorenko, M.D., Dominick A. LoBraico, D.O., Jennifer D. Pompliano, D.O., and Karen M. Smith, D.O. In late August, they will be joined by new West Long Branch OB/GYN associate Sharon Jackson, M.D.
These physicians provide access to the world-class orthopaedic and ob/gyn care that is available at Monmouth Medical Center.
The Monmouth Medical Center Total Joint Replacement and Spine Center provides world-class care and treatment options to patients who have experienced the pain and limitation of permanent and progressive damage to hips, knees, shoulders and the spine. The hospital holds Disease Specific Joint Commission certification in both total hip and knee and spine surgery, and is the only hospital in the region to offer Makoplasty® partial knee and total hip replacement.
For maternity care, The Leapfrog Group, the nation's leading experts on patient safety, has ranked Monmouth Medical Center as the safest hospital for maternity care in the region, with Monmouth scoring well above the standard of care in key areas of maternity care.
"I'm very proud to say that the Leapfrog Group has validated what we have known for a very long time—our maternity services' longstanding commitment to providing quality care is outstanding," says Bill Arnold, president and CEO of Monmouth Medical Center. "We deliver the most babies in Monmouth and Ocean counties for good reason—we offer the safest obstetrical and gynecologic services in the nation and we continue to expand and upgrade our facility to match our commitment to quality care and patient safety."
Additionally, the Medical Health Center has a staff of cardiologists who, in addition to Dr. Clemente, include Peter Farrugia, M.D., Ajay Shah, M.D., Khalil Suaray, M.D., and Delia Dobrescu, M.D. These heart specialists offer patients convenient access to cardiac excellence, as well as the leading cardiac services offered at Monmouth Medical Center.
Monmouth Medical Center is a regional leader in cardiac excellence and holds Joint Commission Disease Specific Certification for heart attack, acute coronary syndrome, advanced heart failure, cardiac rehabilitation and stroke and has been acknowledged by The Joint Commission as being in the top 10 percent of hospitals in the nation to sustain quality outcomes. Additionally, the hospital holds Get With The Guidelines®–Heart Failure Gold Quality Achievement Award from the American Heart Association —recognition that signifies the hospital has reached an aggressive goal of treating heart failure patients for at least 90 days with 85 percent compliance to core standard levels of care outlined by the American Heart Association/American College of Cardiology secondary prevention guidelines for heart failure patients.
To learn more about the physicians at Medical Health Center, or to schedule an appointment, call 732.615.3900.
To learn more about services available for you or your family at Monmouth Medical Center, please call 888.724.7123.