World-Class Care for Ailing Hearts
Top expertise and the latest technologies combine for excellence—and speed—in cardiac services.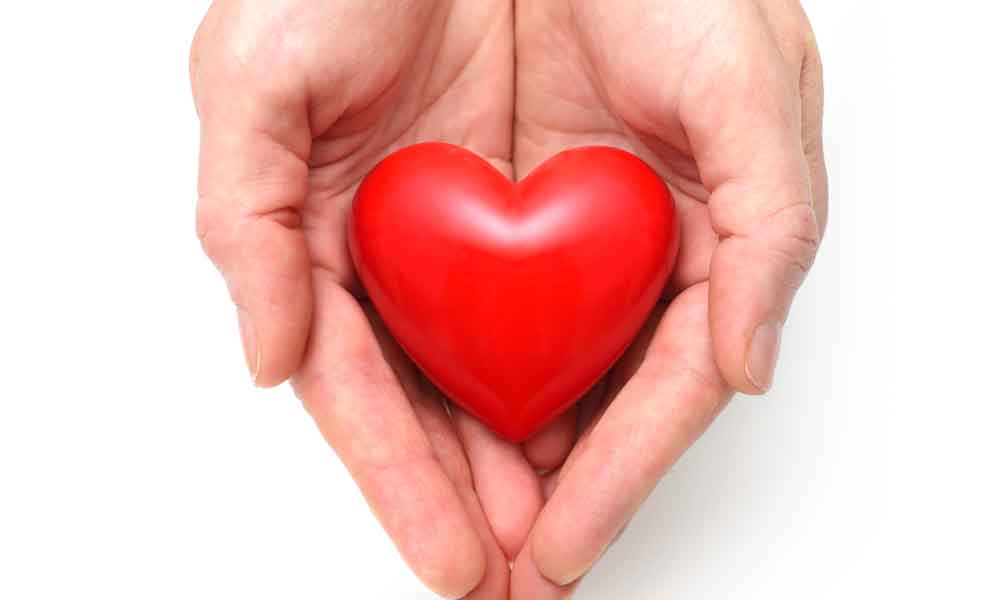 When it comes to cardiac care, patients deserve the best. That's why the northern hospitals in the Barnabas Health system have developed nationally recognized state-of-the-art Heart Centers. Their integrated cardiac services run the gamut from emergency departments, which provide lifesaving treatment of heart attack, to comprehensive diagnosis and treatment of the full range of cardiac conditions by cardiologists and cardiac surgeons. These services range from minimally invasive valve and bypass surgeries to complex open-heart operations, catheter-based interventions and arrhythmia management. And their heart transplant program is the nation's third largest.
One factor that sets Barnabas Health apart: Both of its main cardiac sites—Newark Beth Israel Medical Center and Saint Barnabas Medical Center—offer "intervention for heart- attack patients that is world-class and has beaten all standard metrics," says Gary J. Rogal, M.D., chief of cardiology at Barnabas Health. "Their success rates are superb."
Among the keys to success are new tech- nologies implemented by a highly trained team, including heart surgeons who are recognized national leaders and have been trained at some of the top facilities in the world. They are experienced in using the most up-to-date imaging and treatment technologies and are considered innovators in their fields. For example, they introduced the VAD (ventricular assist device) therapy in New Jersey and continue to bring the most advanced surgical techniques to the region.
Barnabas Health is working to integrate its diagnostic, medical and surgical services into a single cardiac program to optimize patient care. "We're moving toward a comprehensive and collaborative approach," says Dr. Rogal. "Multidisciplinary teams review the most challenging cases, and all of the departments involved can share information seamlessly."
"It's a new development that's going to be good for everybody," says Frederic F. Sardari, M.D., vice chairman of the Department of Cardiothoracic Surgery at Saint Barnabas, adding that patient information is now digitized and can be easily shared between hospitals.
Barnabas Health has created a seamless yet expansive network of cardiac services and facilities that is coordinated as a single program, bringing together consultation, testing, follow-up care and rehabilitation. This system-wide collaboration offers patients the combined expertise of a broad range of cardiac specialists along with the very latest technology.
Outside the hospitals, there is wireless communication with ambulance personnel, sending patient data to the emergency-room physician before the patient arrives. When dealing with the heart, time is of the essence, so the Barnabas Health Heart Centers have been working to get treatment to patients in record time. "Rapid treatment is critical to preserving heart muscle," says Dr. Rogal. "The sooner you intervene, the better off the patient will be."
Dr. Rogal and his cardiac team are streamlining the process to get patients into treatment quickly. "Seamless communication means that from the time a patient walks through the ER door he or she will have an artery-clearing procedure within 90 minutes, and we're working on getting that down to 60 minutes," says Dr. Rogal. "We have thoroughly analyzed the process and have dramatically reduced the time to catheterization. For some heart-attack patients, for example, we get balloons inflated within 30 minutes of their arrival at the hospital."
As vital as rapid response is, the Barnabas Health heart team also knows that the most effective weapon against cardiac disease is keeping it from developing in the first place. "We want to empower patients," says Dr. Rogal. "So we're focusing on prevention—not smoking, good diabetes control, cholesterol management and exercise. That's about 50 percent of cardiac health. And some evidence even suggests that lifestyle modification may impact your genetic heritage."
At the end point of all these medical initiatives is the patient, and patients at Barnabas Health are clearly benefiting from its innovations. The team is dramatically improving the quality of life for individuals with heart disease. Their newest minimally invasive techniques make possible faster recovery with fewer complications.
As a model of today's most progressive cardiac programs, the Barnabas Health heart program combines an experienced team of heart specialists with all the necessary clinical resources to offer patients the highest-quality care possible.
4 new tools in cardiac care
Barnabas Health Heart Centers' cardiologists and cardiothoracic surgeons regularly pioneer new procedures and devices that change the outlook for many patients. Minimally invasive surgery, for example, is constantly improving. "Progress is measured by smaller and smaller incisions and by repairing valves as opposed to replacing them," says Frederic F. Sardari, M.D., vice chairman of the Department of Cardiothoracic Surgery at Saint Barnabas Medical Center. Here are four new therapies:
Hybrid MAZE A-fib Ablation. Treating atrial fibrillation (A-fib) has traditionally required long procedures associated with lower success rates, explains Gary J. Rogal, M.D., chief of cardiology at Barnabas Health. There were three approaches: with drug therapy, with moderately invasive surgery or in a catheterization lab, where the results tended to vary. "But now with this hybrid approach, part is done with minimally invasive surgery and the rest in the cath lab on the same day," says the doctor."

It's the best of both worlds," adds Dr. Sardari. "Good results without the risk of surgery. And there are just a few places that do it on the East Coast."

Says Dr. Rogal: "This will take treatment for A-fib to the next level."

TAVR (transcatheter aortic valve replacement). This is a promising method of replacing the aortic valve without open-heart surgery. The new valve is threaded through a catheter usually placed in the groin. The chest is not opened. TAVR has been used in more than 400 cases at Newark Beth Israel Medical Center and is coming to Saint Barnabas Medical Center. "It's exciting because many patients have aortic stenosis, tightening of the valve, and regular surgery is too risky, but they can see a lot of improvement by having TAVR," says Dr. Sardari. "It's going to help a lot of people." Because of its high success rate, the Barnabas Health team is a national leader in the procedure. And that attracts new devices for evaluation. The valve center is becoming an incubator for these new therapies.

Mitraclip. This new minimally invasive system for fixing leaky mitral heart valves through a catheter is now being used at Newark Beth Israel Medical Center. Like other minimally invasive techniques, it's a potential life-extender for patients who are unable to have open-heart surgery.

The Watchman. This device, which will soon be available at Barnabas Health hospitals, plugs into the atrial chamber to prevent clots from forming in patients with A-fib. Employing the Watchman will be a lower-risk procedure that can be done through a catheter system in under one hour without the risks of general anesthesia. It will allow the patient to avoid long-term anticoagulation.
A national leader in transplants
The Barnabas Health Heart Center at Newark Beth Israel Medical Center has a long and distinguished history in the field of cardiology. Its pioneering physicians performed the first early coronary bypass procedures in the 1950s, and their work in the development and use of pacemakers is world-renowned. New Jersey's first heart transplant was performed there in 1986. Today, Newark Beth Israel's Heart Failure Treatment and Transplant Program has performed more than 800 heart transplants, with a success rate that has consistently met or exceeded the national average, according to the Scientific Registry of Transplant Recipients. This reputation for excellence also makes Newark Beth Israel a leader in breakthrough therapies.
To find out more about cardiac services at Saint Barnabas Medical Center, please call 973.322.2200 or visit saintbarnabas.org/sbmc.