Your Surgeon, Your Teacher
Subroto Paul, M.D., combines top skills in the operating room with a passion for educating patients.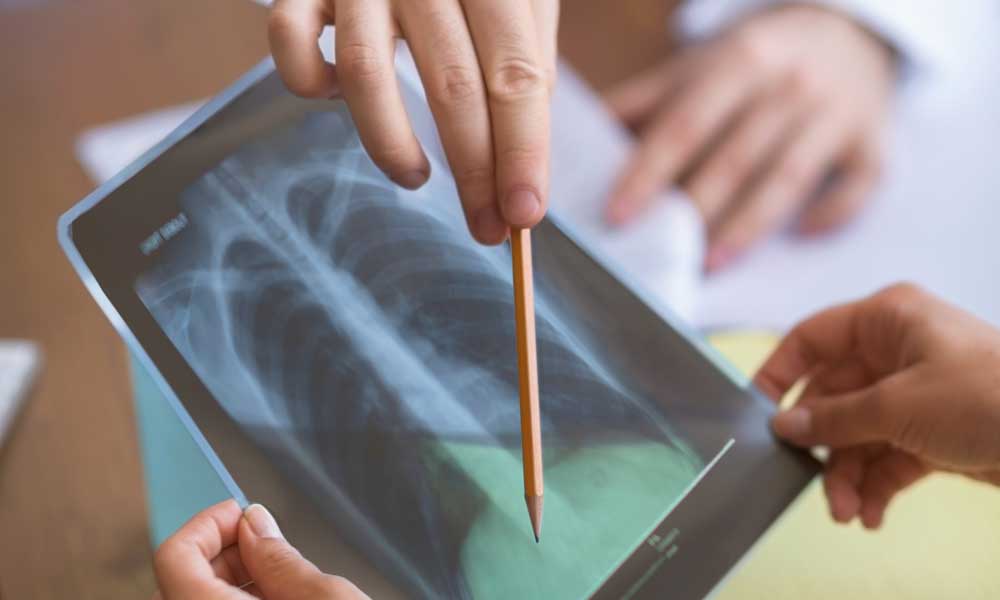 In September, Subroto Paul, M.D., joined Saint Barnabas Medical Center as chief of thoracic surgery. He excels as a surgeon, as you might expect, but he feels he has another calling too. "I'm a teacher," he says.
"I really like to explain things to my patients," adds Dr. Paul, who is also director of thoracic surgery for Barnabas Health. "I describe what they have, what the options are and what the best therapy is for them. It's like when I go to a car mechanic; I have no idea what is wrong with my car—it's beyond me. I have to trust the mechanic to tell me what's wrong. I try to make sure that information is presented clearly."
Dr. Paul specializes in the surgical treatment of lung cancer and other thoracic malignancies. As a surgeon who embraces the multidisciplinary approach to cancer care, he works collaboratively with the members of the oncology team including medical oncologists, pulmonologists, radiologists, pathologists and radiation oncologists.
Born in India, he came to the United States at age 2 and grew up in Queens and Long Island. Now 43, he and his wife, Chandra, the chief scientific officer for a biotech startup company, and their daughter, Lila, 9, live in Manhattan.
Dr. Paul received his undergraduate education at Yale University. He then earned his medical degree at Harvard Medical School and stayed in Boston to complete both a general surgery residency and a thoracic surgery fellowship at Brigham and Women's Hospital, a Harvard Medical School affiliate. He has also earned a Master of Public Health degree from Columbia University.
Before joining Saint Barnabas, Dr. Paul served as associate professor of cardiothoracic surgery and attending surgeon in the Division of Thoracic Surgery at the New York Presbyterian Hospital/Weill Cornell Medical Center. He also held a secondary appointment in the Department of Health Policy and Research.
Dr. Paul is one of New York magazine's "Best Doctors" and has published more than 90 peer-reviewed articles in thoracic surgery. He is particularly interested in the minimally invasive treatment of both malignant and benign thoracic disorders.
His new position, he says, offers "a great opportunity to advance the thoracic surgery program, including the use of robotics in surgery." He enjoys working in oncology because "we haven't found a cure for cancer, so we are always trying to make strides against it, like chipping at a wall," he says. "It is intellectually stimulating from both a clinical and a research standpoint."
To schedule an appointment with Dr. Paul, please call 973.322.5195 or visit barnabashealth.org/sbmc.