10 Bergen Events To Check Out This Weekend
The Fourth of July came and went, but there's much more to do with family and friends this summer. These 10 events are packed with food, fun—and even fireworks!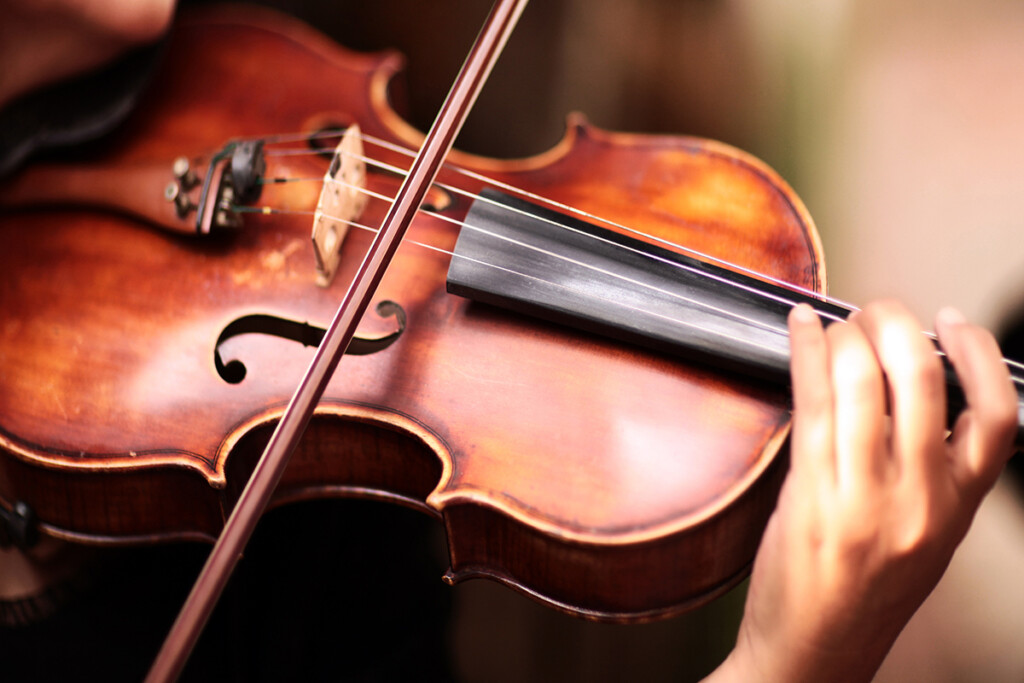 It's only been a few days since you celebrated July 4th with family and friends, but we're ready to do it again this weekend. Don't fret if the short week left you with little time to find something to do and solidify plans: We did the work for you!
Below is a list of 10 events happening in Bergen County this weekend, where there'll be plenty of food, games, activities, music and even more fireworks! Which ones will you be attending?
July 7: Sounds of Symphony. Enjoy the sunset while listening to the soothing sounds of the Ridgewood Symphony Orchestra, which will perform at 7 p.m. in Hackensack's Atlantic Street Park. Admission is free.
July 8: Tenafly Independence Day Celebration. Still have Fourth of July fever? Head to Roosevelt Common in Tenafly from 10 a.m. to 2:30 p.m. for games, activities, food and more. Come back to town and head to Tenafly High School at 7:30 p.m. for live music and entertainment and a fireworks show at 9 p.m. Admission is free.
July 8: Vintage Baseball. Forget the Mets and Yankees—the annual old-time rules classic between Flemington Neshanock and the Enterprise Club is the best game in town. The teams square off at 11 a.m. at Historic New Bridge Landing in River Edge, playing America's pastime in vintage uniforms. Tickets are $12 for adults, $7 for students. Food and refreshments will be available for purchase.
July 8: Pride Day. Pride Month may have passed, but support for the LGBTQ+ community continues at the Bergen County Zoo's annual event, from 11:30 a.m. to 4 p.m. Enjoy music, food trucks, animal shows, educational and children's activities and more with your regular paid admission to the Paramus zoo ($4 for adults, $2 for ages 3 to 14, $1 for seniors, free for military and kids under 3).
July 8: Meadowlands BBQ Extravaganza. Head to the Meadowlands Racetrack in East Rutherford from 5 to 11 p.m. and chow down on some of the area's tastiest ribs, brisket, pulled pork and more. Nearly 20 food trucks and area restaurants will be on hand to feed you and your friends. The best pitmasters will also be competing in various barbecue contests (your vote counts). Admission is free.
July 8: Brew & Burn. You've probably painted a masterpiece while sipping wine–now you can make your own candle as you sample suds at Hackensack Brewing Co. Join the Roi Noir Candle Co. at 7 p.m. to make two of your own candles—from scented wax to customized label. Admission is $40, which includes all supplies.
July 9: River Edge Car Show. The only thing hotter than the weather are the custom classics and muscle cars at this annual event. Head to River Dell High School in Oradell from 9 a.m. to 2 p.m. to see the cool cars while enjoying food, vendors, music and plenty of shade! Admission for spectators is free; car registration is $20 (exact change is preferred).
July 9: Sunday Brunch Tour. Dine on a continental brunch while getting an in-depth tour of the immaculate gardens in Ridgewood's James Rose Center for Landscape Architecture and Design. The program takes place from 11 a.m. to 12:30 p.m. and is $50 per person.
July 9: Paramus 4th of July Celebration. Weather postponed last weekend's party, so Paramus resumes its celebration at noon at the Cliff Gennarelli Sports Plex with live music, food, bounce houses and games for kids. Access to the field for the evening program begins at 4 p.m. (a clear-bag policy is in place), and the fireworks display will begin around 9 p.m. Admission is free.
July 9: Westwood Community Band Concert. Swing by Veterans Park in Westwood with your dancing shoes from 3 to 5 p.m., when this beloved band will play new songs, showtunes, classic favorites and more. Admission is free for all residents.
Did we miss any events happening in Bergen County this weekend? Tell us about them on Instagram @bergenmagnj.