10 Black-Owned Bergen Restaurants to Try Right Now
Looking for ways to support the black community? Start by ordering from one of these local eateries.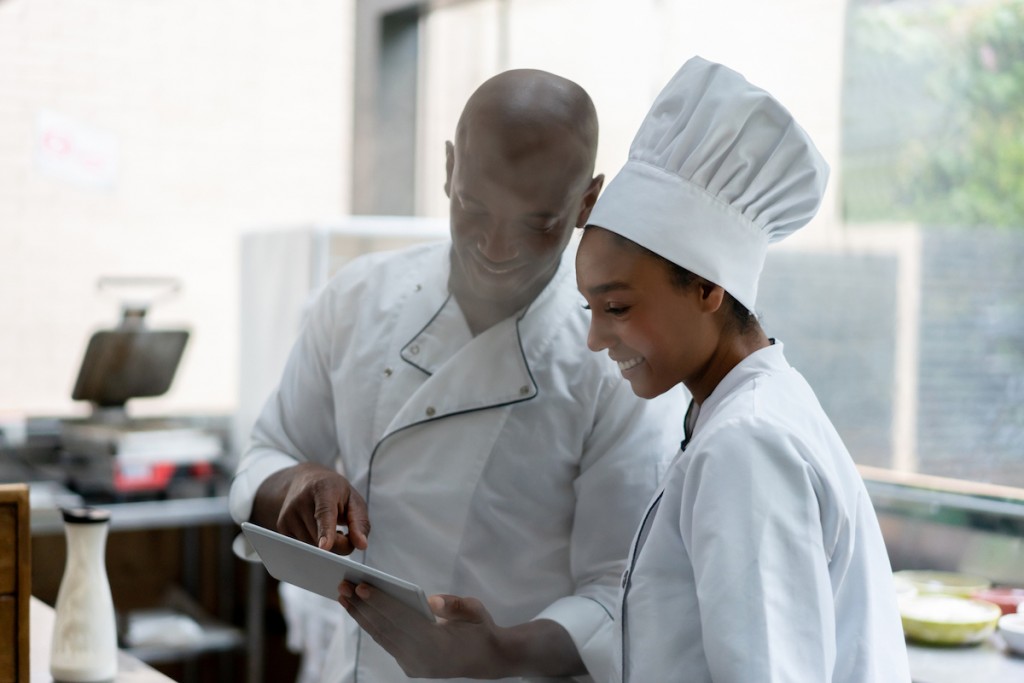 Protests against racial inequality and police brutality have swept the nation—and our own county—in recent weeks, leaving many to wonder how they can help. Signing petitions and educating yourself on racism are both great ways to take action, but another option is to support local black-owned restaurants, especially amid the pandemic when so many small businesses are suffering.
Here is a list of 10 black-owned restaurants and bakeries in Bergen County to try. Just be sure to call ahead to confirm that they're offering takeout and/or outdoor dining during the pandemic!
Bradley Gluten-Free Bake Shop
Eleanor Bradley, a teacher and mother, was determined to create a gluten-free cookie that not only looked like a regular cookie but tasted like one too. When Bradley received an overwhelming amount of positive feedback from friends about the finished product, she founded the Bradley Bake Shop with the mission to make cookies whose ingredients are as good as they taste. Beyond just gluten-free treats, the shop also sells dairy-free, low-carb, egg-free/vegan and keto/no sugar options.
55B River Rd., Bogota, 201.343.0444, thebradleybakeshop.com
Bro-Ritos
Bro-Ritos started as New Jersey's first and only specialty burrito food truck, but they recently opened a storefront in Hackensack. Not only do they boast a unique menu with wild burritos, they have also been honored by the NJ Black Businesses' Best in Black Business Awards in the "New Business" and "Young Entrepreneurs" categories. In the wake of COVID-19, Bro-Ritos created their "Food For The Front" program, which collects donations so they can deliver food to local organizations working to combat the virus.
137½ Main St., Hackensack, 201.403.9440, broritosfoodtruck.com
Cafe Metro
This eatery has one goal: to make every customer leave with a smile. Inspired by the culinary expertise of a family member, Cafe Metro aims to share Caribbean American cuisine with their community. Some of their specials include oxtail, curry chicken and ducana.
166 W. Englewood Ave., Teaneck, 201.530.7500, cafemetronj.com
Chic Sugars
Chic Sugars is a custom cake boutique specializing in cupcakes, macarons, cookies, edible cookie dough and of course, cakes. Erika, the owner and operator, is a self-taught baker who personally bakes and decorates every single tasty treat she sells. Her creations have made it into the mouths of some notable clients, from folks at the company Nintendo to rapper Nicki Minaj.
1428 Bergen Blvd., Fort Lee, 646.361.4232, chicsugars.com
Coffee & Cornbread
Monique and Monica founded Coffee & Cornbread with a mission in mind—to serve their community simple and delicious food. Specializing in breakfast and lunch comfort food favorites such as chicken and waffles and BLTs, each dish is crafted using organic and non-GMO ingredients. They also have available a variety of vegan options.
1350B Queen Anne Rd., Teaneck, 201.862.0600, coffeeandcornbread.com
Golden Krust
This authentic Caribbean restaurant was founded in 1989 by Lowell F. Hawthorne, an immigrant who wanted to achieve economic stability for his family. Built based on the dream of his parents, it is now the nation's largest Caribbean franchise chain with more than 125 restaurants across North America. In addition to their restaurants, which offer flavorful Jamaican dishes, retail products are also available at many Golden Krust grocery stores.
1245 Teaneck Road Unit B, Teaneck, 201.862.1111, goldenkrust.com
The Good Neighbor Juice Bar
The Good Neighbor Juice Bar is a family-run business that offers cold-pressed juices, smoothies, shakes and bowls made from organic ingredients sourced from local sustainable farms. Their guiding principle is to "love your neighbor as yourself," a message they take to heart. Beyond encouraging healthy dietary practices, the juice bar donates 10 percent of their gross earnings toward community development initiatives that benefit children from low-income homes in Englewood.
18A S. Dean St., Englewood, 201.608.5333, goodneighborjuicebar.com
Mr. Cory's Cookies
Cory Nieves, known as "Mr. Cory," began his cookie company in 2010 at just 6 years old. His initial goal was to start a business so he could buy a car and stop taking the school bus, but Mr. Cory now sells cookies online to save money for college. With the help of his mom, Lisa, they've expanded their cookie line beyond just chocolate chip to include more all-natural flavors like double dark, oatmeal raisin and sugar.
201.399.5898, mrcoryscookies.com
Mortgage Apple Cakes
The motto for owner Angela Logan's bakery and cafe is at the heart of why her business began: "Fighting Foreclosure One Cake At A Time." After setting a goal to bake 100 cakes in 10 days to save her home, a wave of sales arrived and Logan was able to bake her way out of a financial crisis and into a new business. She now sells a variety of apple-flavored desserts ranging from cupcakes to pound cakes.
740 Chestnut Ave., Teaneck, 201.371.3121, maccakes.com
TJ's Southern Gourmet
This family owned-and-operated food service provider has been supplying the tri-state area with southern favorites made with "wholesome goodness and love" since 1990. What started out as a dream built on a mother's love of cooking later turned into a reality, first in Manhattan and now in Englewood. Not only does TJ's offer catering services, but they also have a Dinners to Go subscription service and a Ready-to-Eat School Lunch program that provides hot lunches to private schools in the county.
58 W. Palisade Ave., Englewood, 888.457.2857, tjssoutherngourmet.com