3 Hot Design Spots
Visit these cities and you'll leave full of artistic ideas for architecture, home décor and more.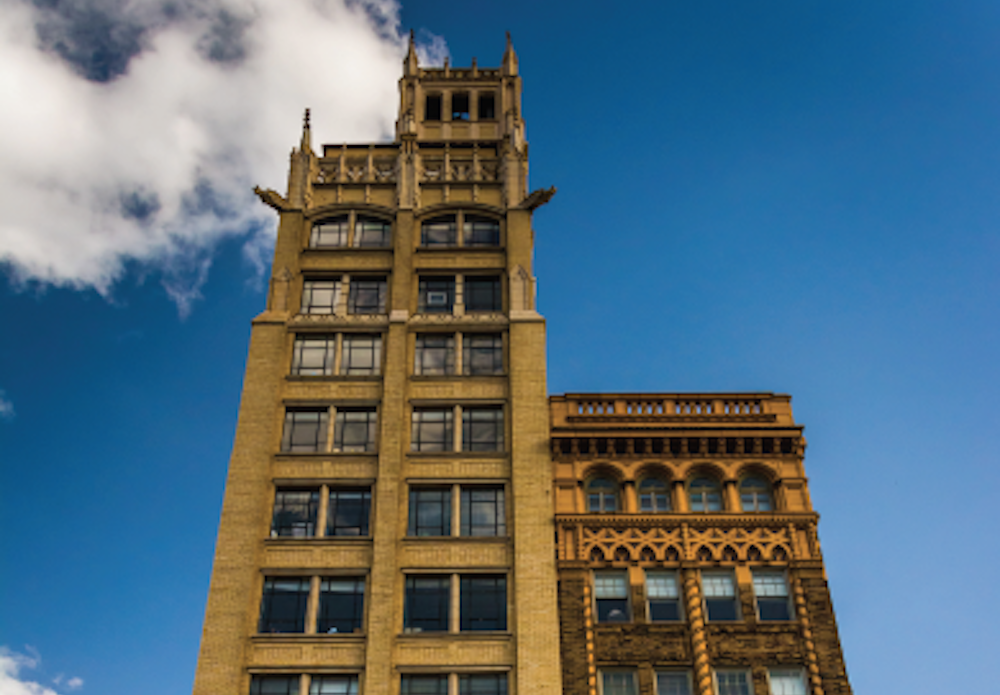 ASHEVILLE, NORTH CAROLINA
Home to an active arts community, Asheville boasts a vibe that can be described as boho meets classic Southern charm. While the backdrop of the Blue Ridge Mountains can take your breath away, the breadth of architectural jewels is a worthy rival for visitors' attention.
Asheville is home to the Biltmore Estate, a 250-room castle built by millionaire art collector George Washington Vanderbilt II. Constructed between 1889 and 1895, the Châteauesque-style structure is still the largest privately owned home in America and one of the most prominent examples of Gilded Age mansions intact.
Asheville may not be the first city that comes to mind when you think of art deco design, but there's a wealth of wonderful examples here. Built in 1928, its pink-roofed city hall reflects the area's spectacular sunsets. Another art deco treasure is the S&W Building, a former cafeteria and speakeasy. Asheville is also home to many stellar examples of Victorian and arts-and-crafts architecture. It seems that around every corner of this city lies another design inspiration.
If all this sightseeing makes you hungry, make a pit stop at Luella's Bar-B-Que, where the pulled pork and barbecue tempeh are cooked up by smoking and grilling experts, or sample the locally sourced meats at Buxton Hall Barbecue. After all, you're in the South; why not enjoy some good ol' Southern cooking?
ST. AUGUSTINE, FLORIDA
Think your town is historic? This northern Florida city ups the ante. It was founded by Spanish explorers in 1565, making it the oldest continuously inhabited European-established settlement in the continental U.S. Today St. Augustine retains its old-world European atmosphere thanks to plentiful Spanish Colonial and Spanish Revival architecture. In the Old City section, buildings from the 18th and 19th centuries make visitors feel they've been transported back in time. While St. Augustine is famous for Castillo de San Marcos, the oldest masonry fort in the continental U.S., there's a lot more to see here.
Start your city tour at the Lightner Museum, housed in a Spanish Renaissance Revival-style building that serves as a one-of-a-kind showroom for arts from the Gilded Age. Vintage furniture and musical instruments are displayed in former Turkish baths and ballrooms. A stroll through Flagler College will lead you up a decadent marble and onyx stairway to the breathtaking dining hall, ringed by 79 Tiffany windows.
Treat yourself to a libation or two at the St. Augustine Distillery, which is set in a former ice manufacturing plant. And no visit to St. Augustine is complete without a visit to the famous Ponce de Leon's Fountain of Youth Archaeological Park for a tiny blue bottle of water that just may help you turn back the clock.
PROVINCETOWN, MASSACHUSETTS
If you appreciate the nautical charm of the Cape Cod style, there is no better getaway than the Cape itself. Provincetown is on the Cape's edge—geographically and metaphorically—and has been called "the place to paint and party." A walk down brick sidewalks will take you past restored century-old gray shingled cottages, art galleries, décor stores, craft studios, restaurants and live music venues—all steps away from beautiful beaches.
The town established its reputation as one of the nation's largest art colonies more than 100 years ago. In the summer of 1916, Europe was engulfed in World War I and creatives who might otherwise have made the pilgrimage to Paris—including Eugene O'Neill and Marsden Hartley—headed to Provincetown instead. Today that same bohemian spirit prevails.
The Provincetown Historic District was listed on the National Register of Historic Places in 1989 and the Center Methodist Church cannot be missed. Built in 1860, it exemplifies the beauty of traditional New England-style architecture.
Don't leave town before you've been to MacMillan Pier for some early morning humpback whale watching, and be sure to make an appearance at Tea Dance at The Boatslip Resort. The popular daily LGBTQ (but very friendly for everyone) social event is a great chance to sip cocktails and show off your dance moves.