3 Places to Picnic
Our Favorite Spots for an open-air repast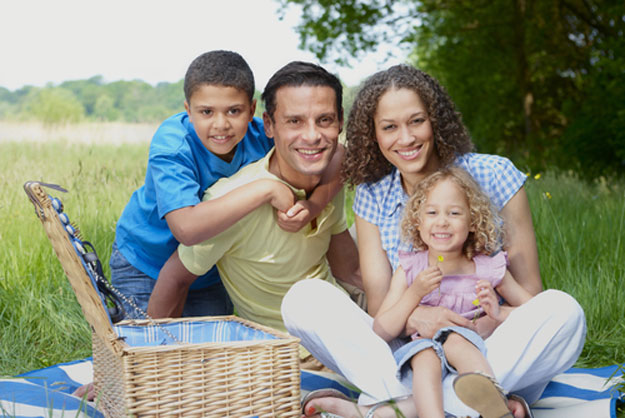 Our favorite spots for an open-air repast
FOR ROMANTICS: Willowwood Arboretum, Chester Township (908-234-1815). Somewhere in this park's 130 acres of rolling farmland, you're bound to find a cozy spot to lay your picnic blanket. Linger in the residence's formal gardens or venture into the acres of undisturbed forest: You and your sweetheart will be enchanted by the arboretum's 3,500 types of native and exotic flowers, shrubs and trees.
FOR FAMILIES: Silas Condict County Park, Kinnelon (973-326-7600). Nothing beats a family barbecue, and here's the place for it. Cool off in the pristine lake (paddle boats and rowboats available on summer weekends), or visit the historic casino-there's something for everyone, and more than 1,000 acres to explore if you get too much togetherness. (Feel free to bring four-legged family members too-if they're on a leash.)
FOR ACTIVE FOLKS: Central Park of Morris County, Morris Plains and Parsippany (973-326-7600). Digest that picnic lunch-then work it off in the county's first fully accessible outdoor athletic facility, dedicated in 2008. Take a few laps around the 5K cross-country trail or try one of two regulation-size in-line skating rinks.
Basket-packing 101
BE CREATIVE. Besides the standard sandwiches and potato salads, you might try slightly more unusual choices such as baguettes, brie cheese, couscous or, for dessert, even a tasty tiramisu. "It's a spoonable dessert that travels well," says Drew Gabbe, owner of The Fruited Plain Caterers in Parsippany, "and you can eat it right out of the container
BE PRACTICAL. "Prepare room-temperature items rather than hot foods you'll have to serve cold," says Gabbe. Also pack simple-to-eat treats-sandwiches cut into small pieces, for example, rather than a big hero.
WRAP IT. Gabbe suggests aluminum foil rather than plastic wrap because it holds its shape. "And my personal favorites are zip-lock bags to keep things fresh and prevent leaks and gel packs to keep them cool," he adds.
BE PLANET-FRIENDLY. Consider biodegradable utensils and dishes, Gabbe suggests, so they won't end up in a landfill. "There's a kind that's made from potato," he says.
Related Read: Happy Trails, Hiking in Morris County