3 Spots To Try Soft-Shell Crab In Bergen County
Nothing says summer like some fresh seafood! This trio of Bergen restaurants has soft-shell crab worth trying, and 'tis the season.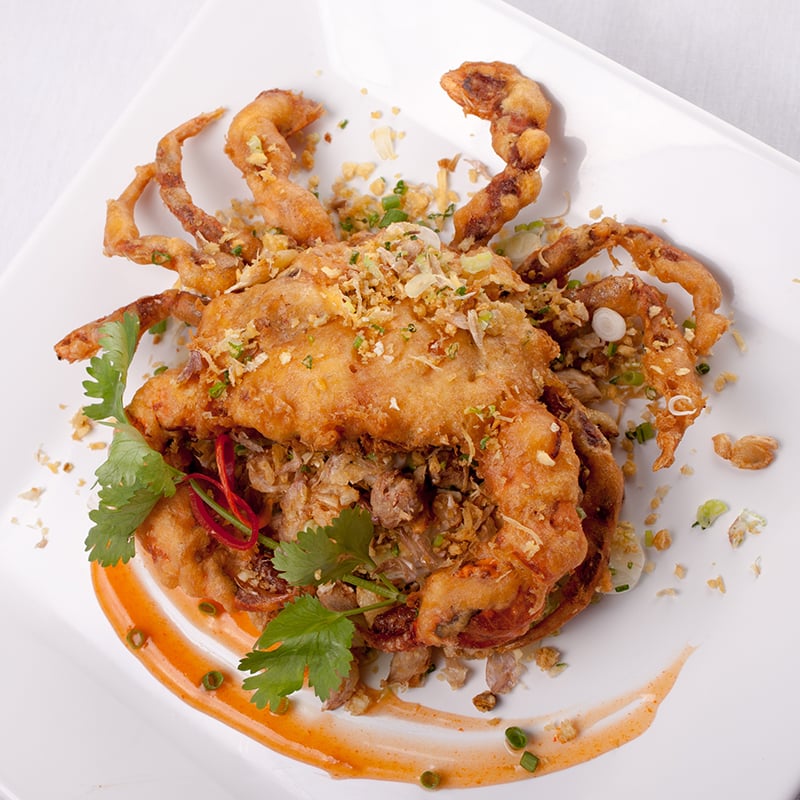 When you think of summer foods, there's three that probably come to mind: hot dogs, ice cream and fresh seafood. Plucked from the ocean and seasoned to perfection, seafood is refreshingly delicious, and it's a nice departure from the heavy BBQ meats you probably indulge in this time of year.
This Saturday, July 9, a brand-new lobster spot called City Lobster is opening its first Bergen County outpost at 80 Main St. in Hackensack. Their grand opening menu includes five different variations of the lobster roll served Maine style (cold and with mayo) or Connecticut style (warm with butter). Choose from the meat of the lobster or the claws and knuckles.
And while lobster rolls are always a summer staple, it's also soft-shell crab season. These blue crab crustaceans are soft because they've recently outgrown and shed their shell, which gives way to a salty, sweet flavor with a chewy texture (and yes, you eat the shell too!). You can enjoy them fried, grilled or boiled, but, like almost anything, soft-shell crabs are ideal when breaded, fried and plopped in between two slices of bread or a bun.
So, where can one get some solid soft-shell around here? Glad you asked:
Cap't Loui Seafood Boil brings Southern comfort food to the northeast with seafood boilers and baskets. The soft-shell crab is a seasonal dish served fried in a basket with a side of your choice (noodles, fries, corn etc.).
*210 Main St., Fort Lee, 201.461.7080
Kungfu Crab specializes in Cajun seafood (think NOLA's po' boys), and they have two types of soft-shell on the menu—try it in a basket or on a sandwich, both the perfect complement to fries.
*209 Paterson Ave., Wallington, 973.815.1888
Seafood Gourmet cooks up every type of underwater creature you could ever want to consume, and their soft-crab specials are always popular. Sometimes the crabs are paired with a parmesan crust, or they're cooked in a Francese sauce. Delicious either way.
*103 W. Pleasant Ave., Maywood, 201.843.8558
What's your favorite soft-shell crab dish in our area? Tell us your pick on Instagram @bergenmagnj.