3 Stay-Healthy Tips for Men's Health Month
An internist at Holy Name Medical Center shares how men can maintain a healthy body, mind and lifestyle.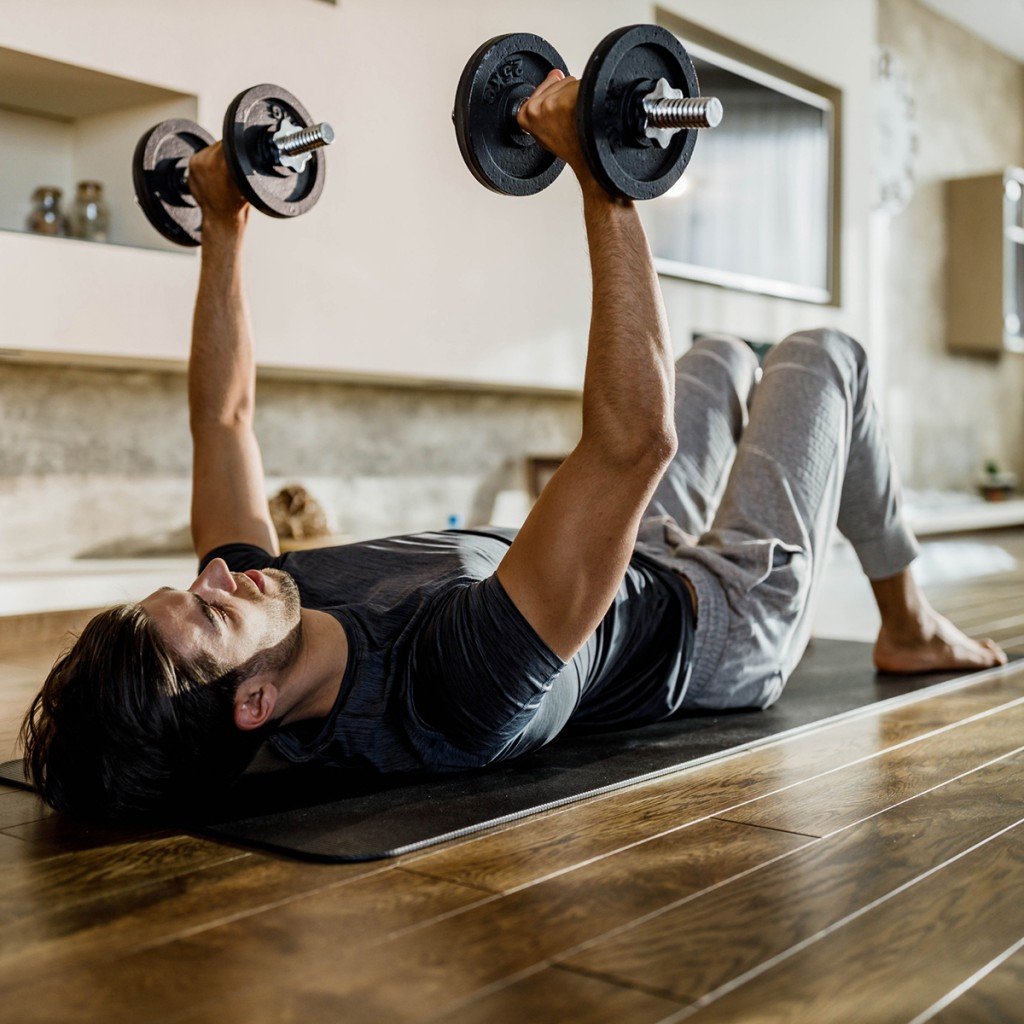 There are a lot of men out there who aren't diligent about making doctor's appointments…let alone actually going to them. That's one reason why National Men's Health Month, the month of June, is all the more important. It encourages dudes of all ages to keep up with their regular screenings, and brings awareness to ailments that particularly affect men and boys.
So if the guy in your life is resistant to getting checked out, either because he "feels fine" or is simply too busy, send him the link to this article. It includes three tips from Rodger Green, M.D., primary care specialist at Holy Name Medical Center in Teaneck, on how he can stay healthy and why regular doctor's visits are so important to his overall health.
Know Your Weight—and Watch It  
Weight gain is inevitable after being cooped up for more than a year at home. But it's not impossible to get back on track by implementing healthy lifestyle choices. Avoid too much salt, saturated fats and processed foods, and keep in mind that "eating proteins, whole grains, low-fat dairy, fruits and vegetables will help you live a longer, happier life," says Dr. Green. Exercise is just as important, he says—even 15 to 30 minutes three times a week can "help lower your risk for diabetes, heart disease, cancer and depression, as well as reduce stress and help you sleep better at night."
Practice Male Maintenance  
Yearly check-ups with your general practitioner are essential for everyone simply because they help prevent disease. "It's important because your doctor will do routine exams like checking your cholesterol and blood pressure to help determine if you're at risk of developing a serious heart condition," Dr. Green says. And he advises his patients to come prepared for their physical with a checklist that contains all health concerns, including "your current medical condition, your weight, state of mental health, aches, pains, stress levels and whatever else is on your mind."
Don't Neglect Your Mental Health
COVID-19 has led to anxiety and depression for both men and women who may be dealing with isolation, job loss, sickness and other life disruptions. And these feelings could result in disturbed sleep or a change in eating patterns, for example. But you shouldn't suffer in silence, Dr. Green advises. "Take note of how you're feeling and seek out a support network, whether it's friends, family, a therapist, or even social media," he says. "It's important to find a safe space to explore those emotions."
For more tips from local doctors on how to stay healthy during National Men's Health Month, check out the June 2021 issue of BERGEN magazine, out now!