3 Ways To Donate Your Old Stuff In Bergen
Starting your spring cleaning already? Here's how to give a new life to the goods you no longer need.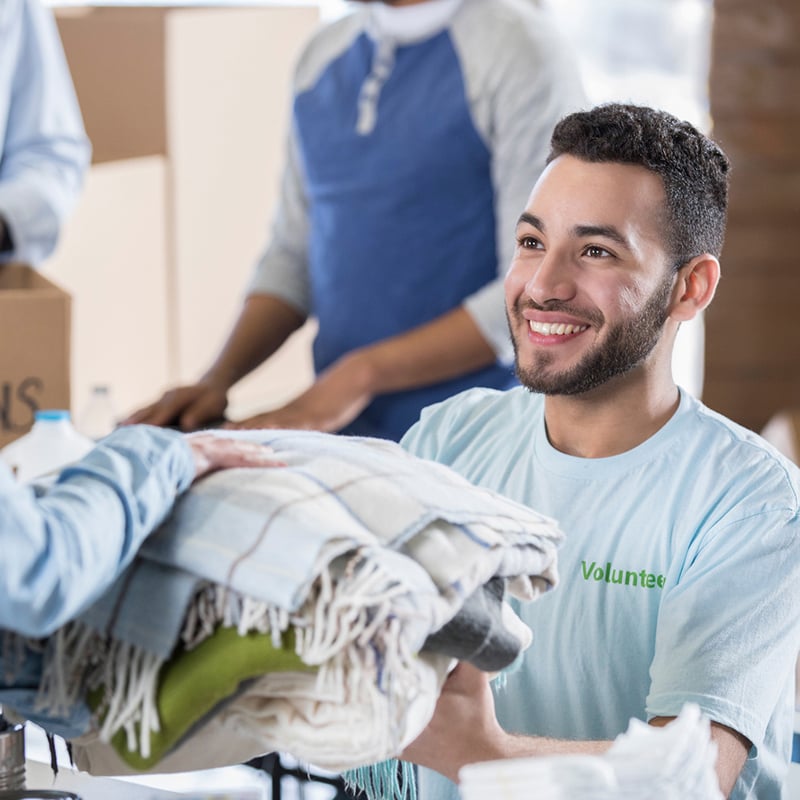 Did the long Presidents' Day weekend inspire you to get a head start on spring cleaning? If so, odds are you now have lots of stuff lying around that you no longer need. But as they say, one man's trash is another man's treasure, and there are a few places in Bergen where you can donate old stuff that's taking up space in your home and impeding on your '23 goal to stop hoarding.
In honor of National Old Stuff Day on March 2—and with spring cleaning season on its way—here's how to donate clothing and other items locally that you no longer have use for, as well as regulations and what to know before you donate.
Drop off at a donation box. You may have never noticed, but lots of town parks and landmarks (such as the McDonald's in Saddle Brook, Stop & Shop in Emerson and Berdan Park in Fair Lawn) have bins that you can plop a garbage bag worth of old clothes into—no sorting or organizing required—and they'll be picked up every so often and donated to families and individuals in need. To find a bin, keep your eyes peeled next time you're visiting a local park or playground, or ask around on your local Facebook groups if you want to donate ASAP.
Donate to local charities. You can also drop off your gently used clothing and accessories, as well as home goods, toys, furniture and appliances, to non-profits, such as:
The Salvation Army in Hackensack

: Call 973.742.1126 for details on how and what to donate.

Star of Hope Donation Center in Wyckoff

: Located within the Cornerstone Christian Church (485 Wyckoff Ave.), they accept clothing donations on-site; their donation guidelines are listed on the door of their drop-off area.

Goodwill NYNJ

: Donation bins across the county are opened 24/7, or you can drop off your stuff at either of the outlet stores at 30 Broadway in Elmwood Park or 400 Huyler St. in South Hackensack every day except Sunday from 10 a.m. to 6 p.m. and 9 am. to 6 p.m., respectively.
There are also various

GreenDrop drop-off locations

in nearby Passaic County
Schedule a pick-up. Some non-profit groups like

 

Vietnam Veterans of America

 

and

 

United Breast Cancer Foundation will come to your home and retrieve your donations. Simply place your gently used items in a bag or box, schedule a pick-up time and leave your donations outside your front door. You don't even have to be home when they arrive—drivers will leave a receipt on your door or in your mailbox.
Give back to local consignment and thrift shops. Bergen-based stores like Thrift Shop of Hope in Englewood allow walk-in donations at the store, or you can call them at 201.408.2996 to schedule a pick-up from your home or office. Other options include the National Council of Jewish Women Thrift Shop in Bergenfield and Browse Consignment in Bogota.
Where else have you donated in and around your town? Share your insight on Instagram @bergenmagnj!