4 Alternative Sports You Should Be Playing
Bergen is home to much more than great baseball, basketball, tennis. You can find these four games in your neighborhood.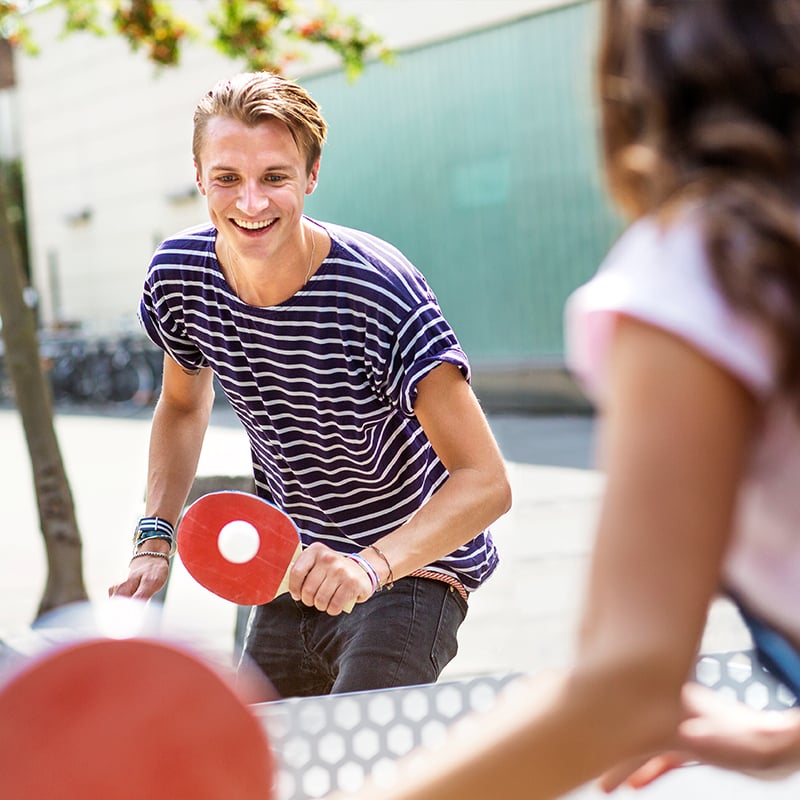 Is your crew bored of playing the same sports every weekend, or are you tired of going through the motions of your usual Saturday morning activities? If you answered "yes"—or if you just want to try something new—give popular games a break and step onto the unfamiliar turf of alternative sports.
Our area is home to many locales where up-and-coming, not-yet-mainstream sports and activities are played. Some have been around for decades and have large followings, and you probably have heard of more than one of them. But are you game to try? Step up to the plate and give one of these a shot:
Disc Golf. It's tough to control a golf ball's slice off the tee, but maybe you'll find throwing a Frisbee in a straight line an easier task. The objective of this sport is to throw a disc into a basket or target using rules (and a large open course too) that are similar to golf.
*Where to play: Campgaw Mountain Reservation, Mahwah; Greystone Woods Disc Golf Club, Morris Plains.
Nerf Shooting. You see them in toy stores and at kids' parties, but foam-based weaponry (popularized by Nerf) is ideal for all ages. "Gotcha"-type games are typically played in indoor venues, and the action is similar to paintball—minus the mess and bruises! They're ideal for the entire family and groups of friends, but offices also use the sport for team-building exercises.
*Where to play: High Exposure, Northvale; NJ Battle Zones, Randolph.
Pickleball. Think of this sport as a combination of tennis, badminton and ping pong. The racquets are slightly larger than table tennis paddles, and games are played on a surface that resembles but is smaller than a regulation tennis court. Whether you challenge an opponent or engage in a doubles match, the action is fast, and the fun is plentiful!
*Where to play: Overpeck County Park, Ridgefield Park; Upper Ridgewood Tennis Club, Ridgewood.
Table Tennis. If pickleball's mashup of racquet sports is too complicated, start with this one. The rules of table tennis haven't changed since your childhood ping pong days, but the games will be more competitive as you take on opponents who've mastered spins and angles. For those not ready for real-life competition, many venues have table-tennis robots that can help you practice in simulated games.
*Where to play: Han-In Table Tennis Club, Palisades Park; Ready to Golf, River Edge.
What's your favorite alternative sport to play in Bergen (and where)? Tell us on Instagram @bergenmagnj.