4 Bergen Bakeries Stocked With Jewish New Year Treats
From apple pies to honey cakes to festive round challahs, you'll find more than enough goodies for Rosh Hashanah at these local shops.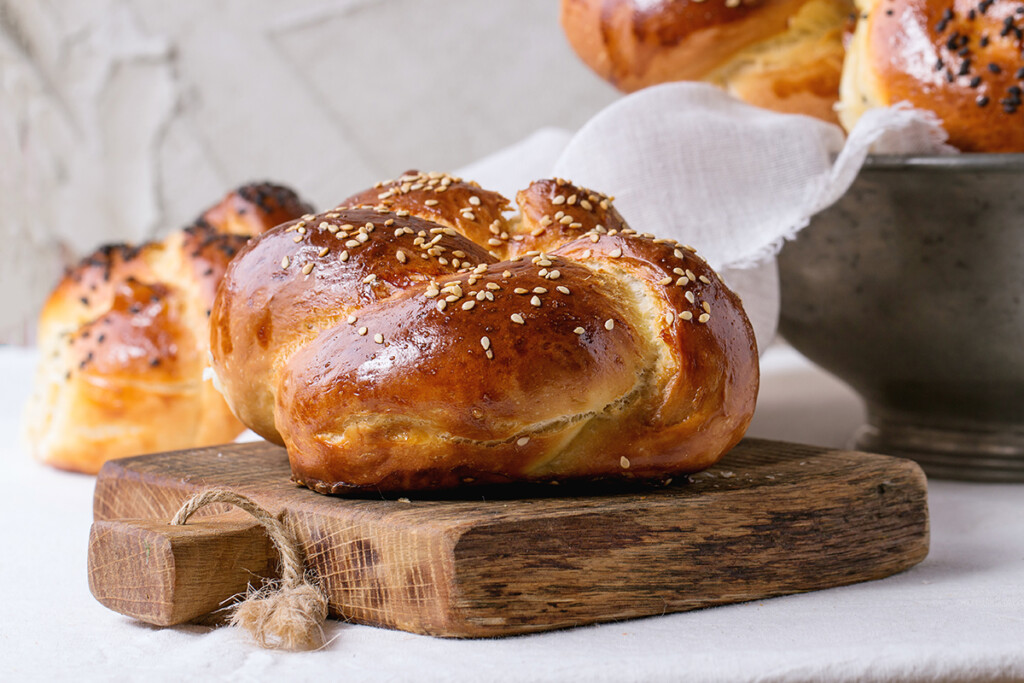 Happy New Year—or shana tova, as we say in Hebrew—to all those celebrating! Tonight, Sept. 15 at sundown, marks the beginning of Rosh Hashanah, the start of the new year on the Jewish calendar. And those who celebrate do so with lots of festive goodies, including big meals with family and friends featuring dishes and desserts made with apples and honey, which signify a sweet new year.
You could make your grandma's family recipe for the high holidays, or you could let Bergen's professional bakers do the honors. Here are a few kosher bakeries that will be making lots of goodies for the season. Note the deadlines passed to submit large takeout orders, but all stores will be open until Friday afternoon for walk-ins and pick-ups!
Bread Boutique and Café, 15 W. Railroad Rd., Tenafly, 732.289.8953. Honey cake with assorted toppings, round challahs in various flavors and pies such as pecan and apple are among the RH offerings at this Tenafly shop. Feeling adventurous? Order a few Israeli-style bourekas to go too.
Butterflake Bakery, 448 Cedar Ln., Teaneck, 201.836.3516. This longtime shop knocks it out of the park every year, and this year they're stocked with tons of new year's treats, including honey loaf cakes, honey cookies, apple cake, apple-shaped cupcakes and round challahs. Kids will love their Rosh Hashanah-themed sugar cookies in the shape of apples and shofars.
Patis Bakery, 439 Cedar Ln., Teaneck, 201.836.1700. French-American pastries are the specialty at this kosher bakery chain with 15 locations across the tri-state area (but note only the Teaneck location, not the Lyndhurst store, will be stocked with their Rosh Hashana items). Holiday menu highlights include raisin apple challah, apple babka, apple crumble, honey cake and apple sourdough bread.
Zadies Bake Shop, 19-09 Fair Lawn Ave., Fair Lawn, 201.796.6565. The lines are always around the block ahead of holidays at Zadies, but that's because they're among the best bakeries in our county—and they're kosher too! Go traditional with a chocolate meltaway cake, black and white cookies or a layer cake, or go all out for the new year with an apple pie, glazed apple turnovers, honey cake and rugelach. And don't forget the round challahs that come in cinnamon crumb, plain, chocolate chip and raisin!
What's your favorite kosher bakery in Bergen? And what's your favorite Jewish new year sweet treat? Tell us on Instagram @bergenmagnj.