4 Chicken Sandwiches to Try Now
Where's the beef? You won't find red meat at these restaurants—that's because their fried chicken sandwiches will feed your cravings.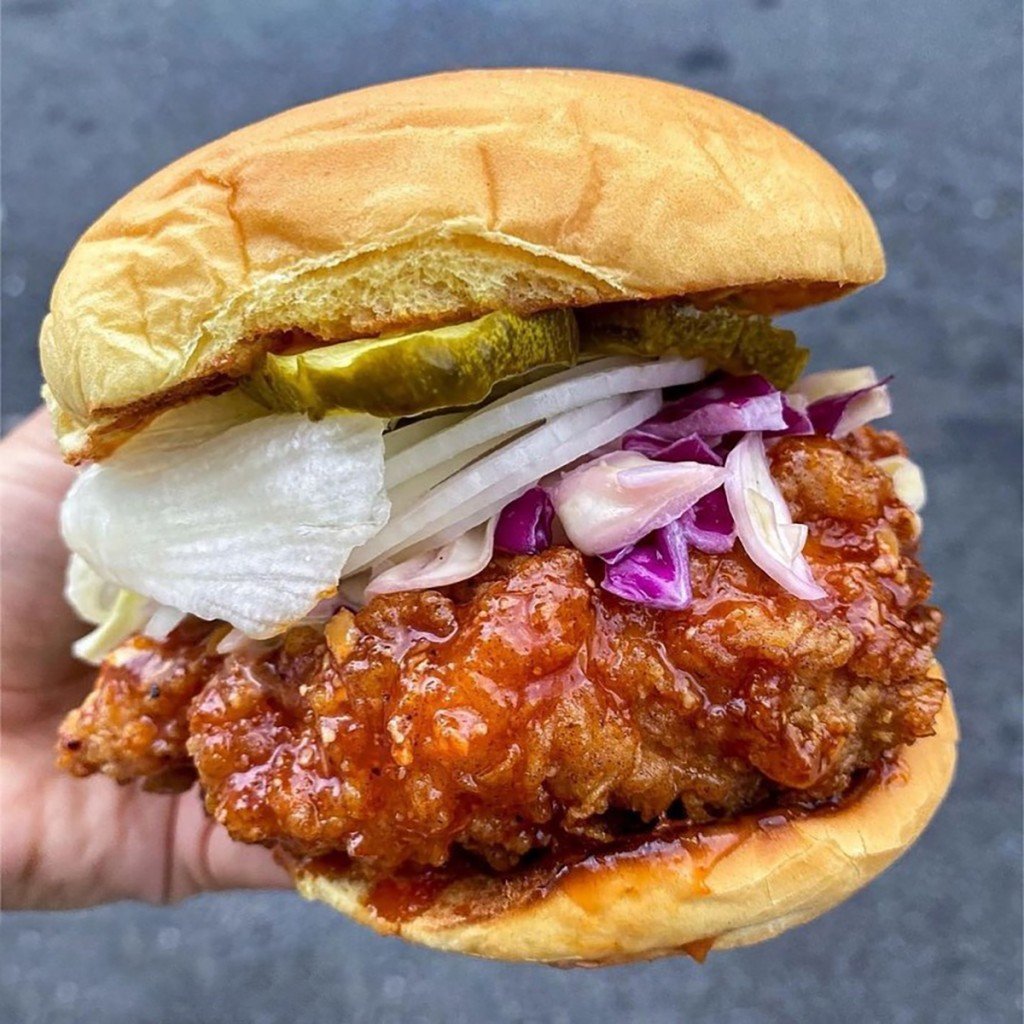 Some health food junkies might want to look away, but we think a cheat day with a crisp, juicy fried chicken sandwich is just what the doctor ordered. (Don't quote us on that.) But that's what many new restaurant proprietors are thinking, as an increasing number of fried chicken joints have been popping up all over the country, including here in Bergen. And we're not just talking about fast food giants like Chick-Fil-A and Popeyes; a number of independent businesses and smaller regional chains are looking to capitalize on the growing market.
Judging by the explosion of social media posts, most foodies want a taste (and a photo) of either the Korean-style or Nashville hot varieties, though we're confident any delicious chicken sandwich makes for a good meal and good content. You'll find an assortment of fried chicken flavors and choices at the following restaurants, all of which have opened in Bergen County within the past several months:
Lauren's Chicken Burger, Fort Lee. This favorite uses locally sourced white meat chicken and non-GMO bread to craft all its sandwiches, including the must-try spicy Volcano and Korean Sauce varieties. Wings, nuggets, fries and salads are also offered.
*1630 Lemoine Ave., 201.482.0499
Pelicana Chicken, Edgewater. In 2018, NYC-based lifestyle website Gothamist declared Pelicana's chicken sandwich as one of the best in the area. And with a new location recently opened in Edgewater, Pelicana now has three Bergen stores from which to grab a bite of the Korean-style poultry. Sounds like good news to us! (They also have stores in Dumont and Palisades Park.)
*10 Dempsey Ave., 201.224.3408
The Naked Bird, Closter. The fowl got so popular at Bareburger that the chain launched a chicken sandwich division. Seven specialty sandwiches and 16 different sauces are available—but regardless of which you choose, the all-natural buttermilk chicken is the star.
*129 Vervalen St., 201.660.7720
Underdog Hot Chicken, Fort Lee. Their name might indicate one thing, but make no mistake: The hot chicken sandwich here is top dog. Choose from five different heat levels ("Crazydog" for the truly brave), then cool down with fried Oreos for dessert.
*1347 16th St., 201.496.6227