4 Corned Beef Dinners to Try (And Don't Forget Your St. Joseph's Day Sweets)
Bergen County has a wealth of eateries where you can get your fill of corned beef and cabbage on March 17 and zeppole and sfingi two days later.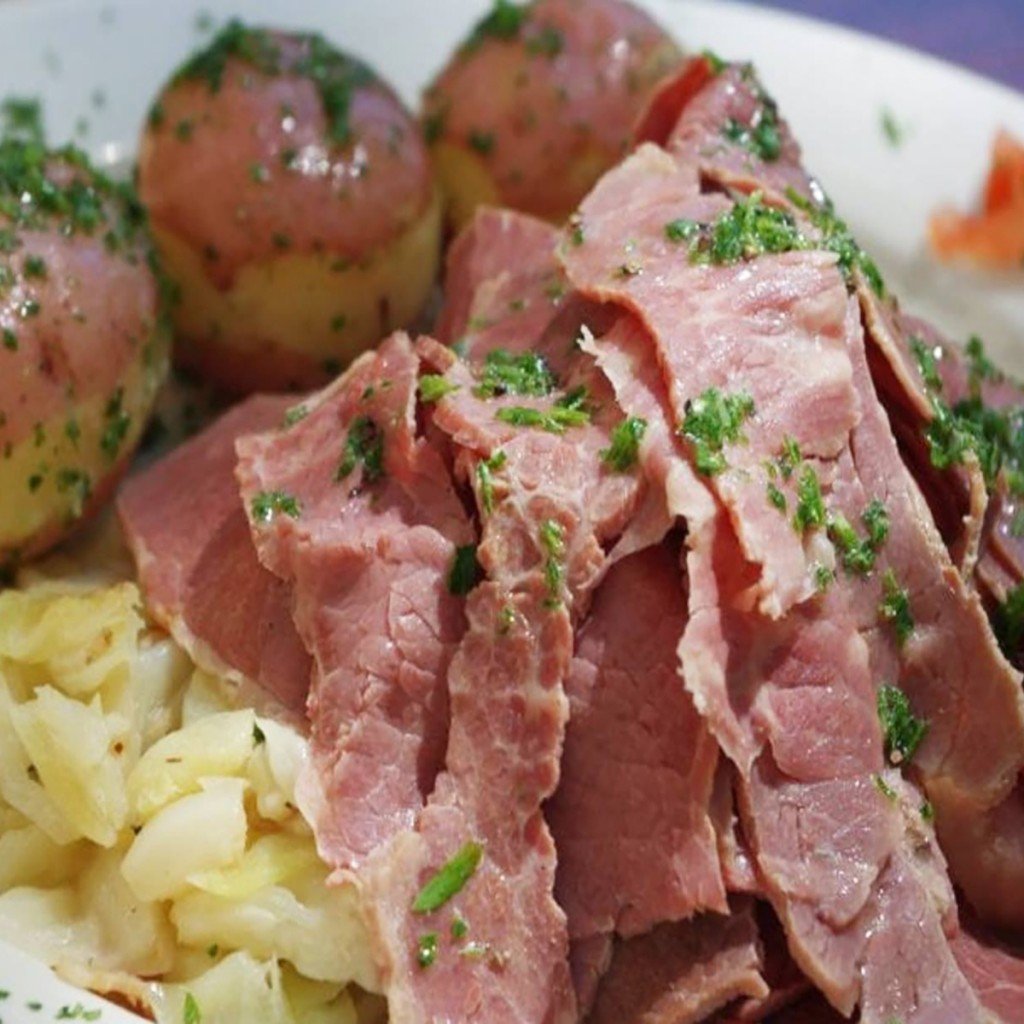 After taking 2020 off because of the pandemic, Bergen County's official St. Patrick's Day Parade is back on—virtually, of course. The Council of Irish Associations of Greater Bergen County will broadcast the event on its website starting at 2 p.m. this Sunday, but your celebration shouldn't stop there.
If you thought holiday eating ended in December, think again. Enjoy a full week of revelry and festive foods: corned beef and cabbage for St. Patrick's Day on Wednesday, then some zeppole and sfingi for St. Joseph's Day—the Catholic feast to honor Mary's husband—on March 19. And don't worry if you don't have the luck of the Irish in the kitchen because there are dozens of restaurants and bakeries in Bergen County (vote for your favorites) that dish out mouth-watering versions of these traditional foods. Here are some of BERGEN's go-tos:
For A St. Patrick's Day Feast
Biddy O'Malley's, Northvale. This neighborhood pub has a special St. Patrick's Day menu featuring the traditional dish, served with honey-roasted heirloom carrots and rosemary-garlic potatoes. A special corned beef and swiss sammie is also available on March 17.
*191 Paris Ave., 201.564.7893
Brady's at the Station, Ramsey. The folks at this local hangout have been counting down the days to St. Paddy's Day on social media and are excited to share their corned beef dinner, which is prepared with a hint of Irish bacon and comes with cabbage and boiled red bliss potatoes.
*5 W. Main St., 201.327.9748
Cheers Bar and Restaurant, Hackensack. Expect special offerings on March 17, but the everyday menu includes a hefty serving of sliced corned beef over cabbage and boiled potatoes. The corned beef reuben is another option if you're stopping in for lunch.
*774 Main St., 201.487.0660
The Shannon Rose, Ramsey. It's a party year-round at this Irish pub, but St. Patrick's Day is something special. If dining in isn't on your menu yet, you can take home their Irish Family Meal: three orders of corned beef and cabbage with Irish soda bread, an order of bacon cheddar boxty and one order of corned beef spring rolls.
*1200 Rte. 17 N., 201.962.7602
Want to see more options? The print edition of BERGEN magazine features more of your favorite Irish bars and taverns.
For St. Joseph's Day Sweets
Clemente Bakery, South Hackensack. Known for its breads, cheeses and pizzas, don't sleep on the 47-year-old bakery's St. Joseph pastries, which they make special for this time of year.
*120 Leuning St., 201.488.2161
Hackensack Pastry Shop, Hackensack. You might've stopped here for cannoli and cookies, but be sure to try the store's homemade St. Joseph's Day zeppole and sfingi.
*184 Hudson St., 201.880.4200
Mills Bakery, Wood-Ridge. One of the area's oldest bakeries (since 1929!), the shop's St. Joseph's Day pastries are treated like gold by both long- and first-time customers.
*275 Valley Blvd., 201.438.7690
Rispoli Pastry Shop, Emerson and Ridgefield. The 84-year-old Italian bakery is highly regarded for its zeppole and sfingi around the Feast of St. Joseph—but they're only available for a limited time (as you'll see in this 2020 Instagram post), so don't miss out.
*Emerson Plaza East, Emerson, 201.265.4009; 824 Broad Ave., Ridgefield, 201.943.6002