4 Fast Fitness Tips for 2022
Short on time (or motivation)? Make the most of an abbreviated workout with these tips from a physical trainer based in Bergenfield.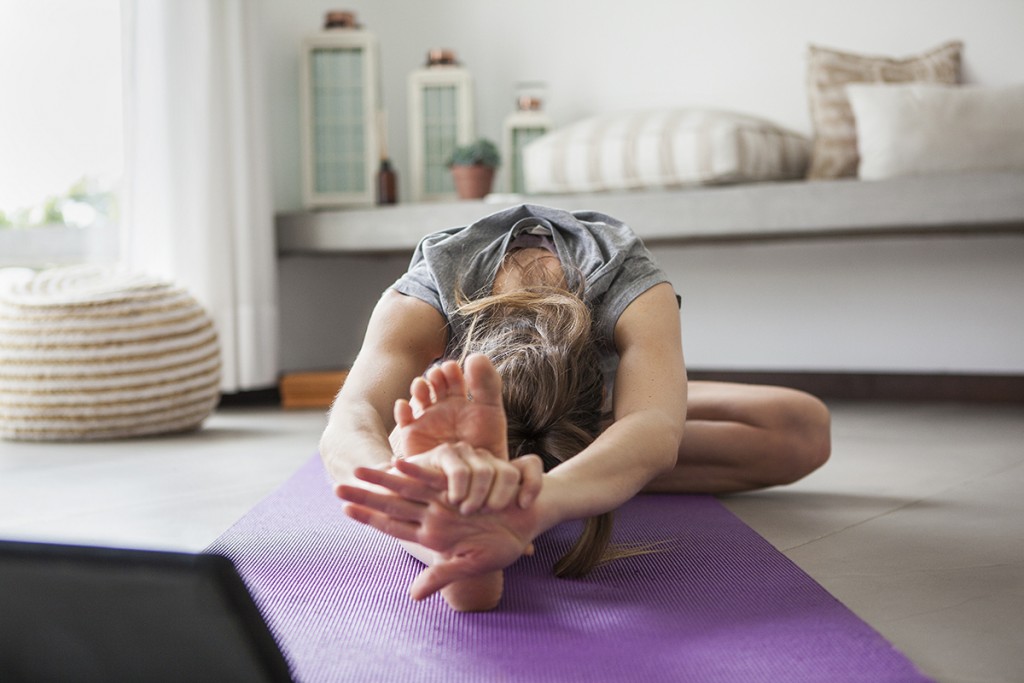 We're less than a week into 2022—how are you doing on your goal to get in better shape? If the answer is "not great," you're not alone—it's easier said than done! But we here at BERGEN have good news: You can start small and still see and feel results.
If you don't have the time or motivation to sign up for a twice-weekly hour-long HIIT (high-intensity interval training) class, no worries. We asked Brett Potts, certified personal trainer and owner of Factor 11 Fitness in Bergenfield, to share his tips on how to maximize an abbreviated workout. All you need is about 30 minutes a few times a week. That's the equivalent of one episode of a sitcom—you can do it! Here's how:
Start (and end) with a stretch. Before you get to work, warm up your muscles to help avoid injury and pain. Potts suggests a few minutes of dynamic stretches or ROM—range of motion exercises such as shoulder raises—to get your body ready to work. "And after your workout," he says, "take a few minutes to do some static stretching to cool the body down and reset."
Incorporate cardio. In order to improve your cardiovascular health (and in turn burn calories and shed the weight, if that's among your resolutions), you need to move at a pace that will elevate your heart rate. "Short bursts of intensity are the best way to do this," Potts says.
Do what interests you the most. You won't want to put in the work if you don't like what you're doing. If you enjoy walking or running, get your steps in on a treadmill or elliptical. More of a dance person? Put on your favorite tunes and break a sweat. If you want a challenge but don't have access to equipment, try bodyweight training moves such as squats, lunges, pushups, pullups and/or burpees with 30 seconds of movement followed by 30 seconds of rest. Lastly, opt for a short weight-training circuit that will hit all the major muscles groups. "Choose exercises like squats, deadlifts, bench presses and rows or cable pulldowns," says Potts. 
Put away your phone. Limit distractions so you can make the most of your exercise. "Put away your phone and stay focused," says Potts. "Thirty minutes will go by in a blink of an eye."
And finally, have fun, work hard and you'll feel good about what you accomplished. Now try to keep it going well into 2022!
Want more workout and wellness tips for the new year? Check out our January '22 issue of BERGEN magazine for more!