4 Household Items To Put On Your Spring Cleaning List
Cleaning your home isn't just about being tidy and sparkly—you need the air to be sanitary too. Here are four items that need a little TLC, plus Bergen-based cleaning companies that can help.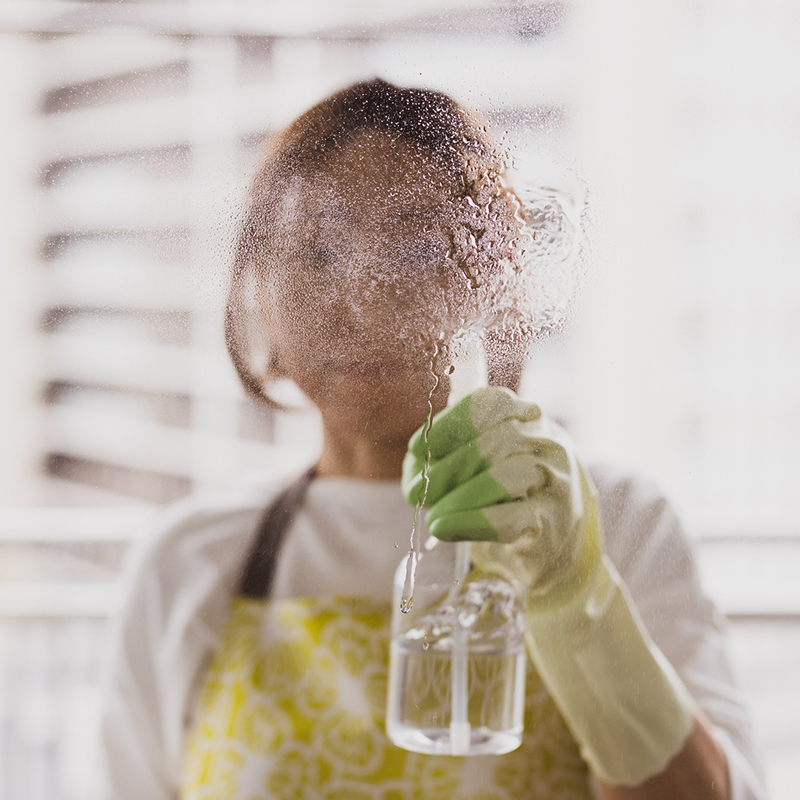 Some people avoid spring cleaning like the plague, and others see it as an opportunity to get things in order at home. But no matter where you fall on the spectrum, deep-cleaning our homes regularly is a must, not just so it looks nice—if the air in your home is filled with pollutants like mold spores, it could cause harm to your health.
So, while you're probably already changing your sheets regularly, washing down countertops and giving the toilets a thorough rinse, be sure to add these four household items to your list of tidying to-dos, according to Michael Rubino, author of The Mold Medic: An Expert's Guide On Mold Removal and contributor to Forbes, USA Today and other publications and podcasts.
1. Clean appliances: Appliances that involve water or liquid such as the coffee maker, dishwasher, washing machine and refrigerator water spout need to be deep-cleaned to avoid mold build-up. A thorough clean will remove mold spores and mineral build-up, and thus reduce the risk of contamination.
2. Focus on all grout and caulk: Grout and caulk such as those found in showers and kitchens are also damp areas, so it's imperative to keep them clean. Tackle these nooks and crannies with 8 percent hydrogen peroxide and microfiber rags. And if your grout or caulk is cracking or aging, fix it or get it replaced ASAP to prevent any long-term issues.
3. Air out the mattress: Strip the bed, HEPA vacuum the mattress and flip it to the opposite side. This aerates the mattress, which prevents moisture buildup and removes any particles that have made their way onto the surface.
4. Machine-wash bathroom items: Bathmats, towels, washcloths, the shower curtain and even your bath loofah constantly get wet while the bathroom is in use, and mold is more likely to grow in damp areas. To avoid contamination, throw these items in the wash with a botanical cleaner such as EC3 Laundry Additive.
Need a little assistance? There are many Bergen County cleaning companies that will help you get the job done, such as these nine, for starters: