4 New Bergen Businesses To Check Out This August
You don't have to go far for a new place to eat, shop or pamper yourself. Welcome these storefronts to the neighborhood and enjoy all that they have to offer.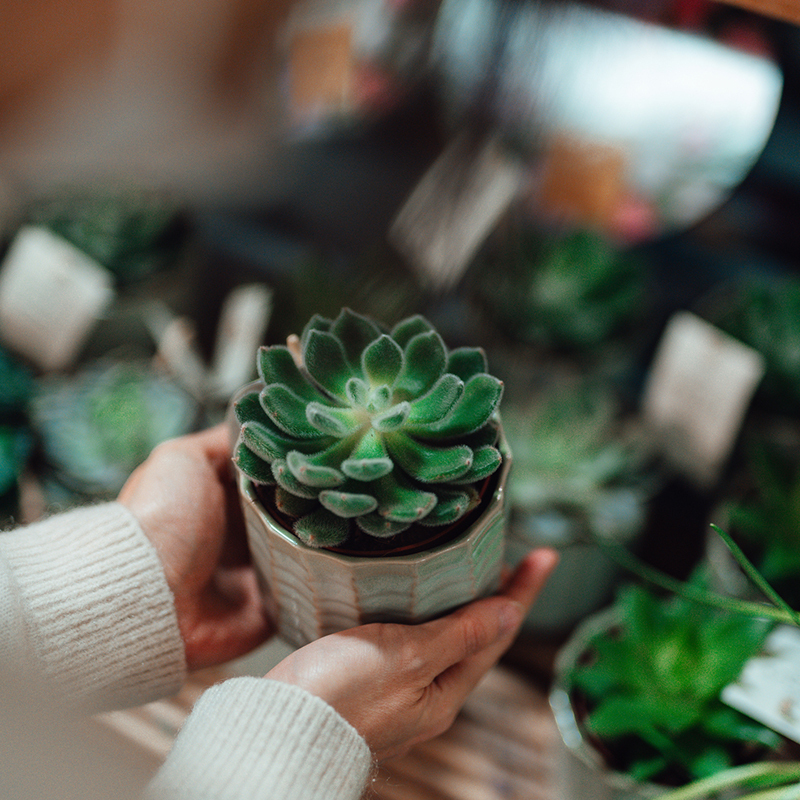 Whether we're shopping for something new, looking for good eats or in the mood to pamper ourselves, Bergenites like to have options. Thankfully our county is packed with tons of shops, spas and restaurants to fully satisfy us, but let's face it: A few more choices can't hurt.
Though many big box stores are exiting stage right, dozens of smaller franchises and independently owned businesses are moving in and bringing personalized service back to main streets. Below are four new ones that Bergenites can try.
Pick your plants at… Deeply Rooted
Ridgewood's new "little plant shop" celebrated its soft opening last week, offering customers a variety of indoor plants, small trees, succulents and plant care items. In addition, founder Lauren Imbruglia and her staff provide advice, real estate staging and home styling services. Want a fun idea for ladies' night? You can reserve a space at the shop for events like a build-a-terrarium party or Pilates N' Plants.
*14 W. Ridgewood Ave., Ridgewood, 551.246.1926
Enjoy vegan eats at… Fat Choy
You love your neighborhood Chinese take-out joint, but if you're looking for a vegan version of the cuisine with the same great taste, make this new Englewood eatery your next stop. They officially opened their doors this week, welcoming customers to try their all-vegan menu, featuring dishes like "Edamame Dumplings," "General Lee's Cauliflower," and "Not Quite Beef & Broccoli." Don't forget to try "Bananas Rangoon" for dessert!
*52 E. Palisade Ave., Englewood, 201.408.4581
Treat yourself at… Greenwich Med Spa
Founded in Fairfield County, Conn., this regional med spa opened its first Bergen County location last week in Closter. The trained staff provides personalized services like non-surgical facials, body-contouring treatments and microneedling. Head to the new spot now to take advantage of giveaways, contests and grand opening offers on services like Botox and fillers.
*95 Vervalen St., Closter, 551.202.7399
Glamour up at… Red Carpet Rocks
After spending the past year as a pop-up in the Mall at Short Hills, this jewelry shop is set to open a brick-and-mortar store this month in downtown Westwood. Before your next wedding, gala, fundraiser or special event, stop by the storefront for showstopping, handmade and on-trend accessories to complete your look. The best part is all the necklaces, bracelets, earrings and more can be yours for purchase—or rent just for the occasion.
*37 Westwood Ave., Westwood, 862.901.5311
Do you know a new business coming to Bergen County? Tell us about it on Instagram @bergenmagnj.