4 New Chicken Joints To Check Out In Bergen County
What came first, the chicken or the egg? We'll never know the answer—all we know is that right now, eggs are expensive, and chicken is moderately priced. So, why not eat more chicken?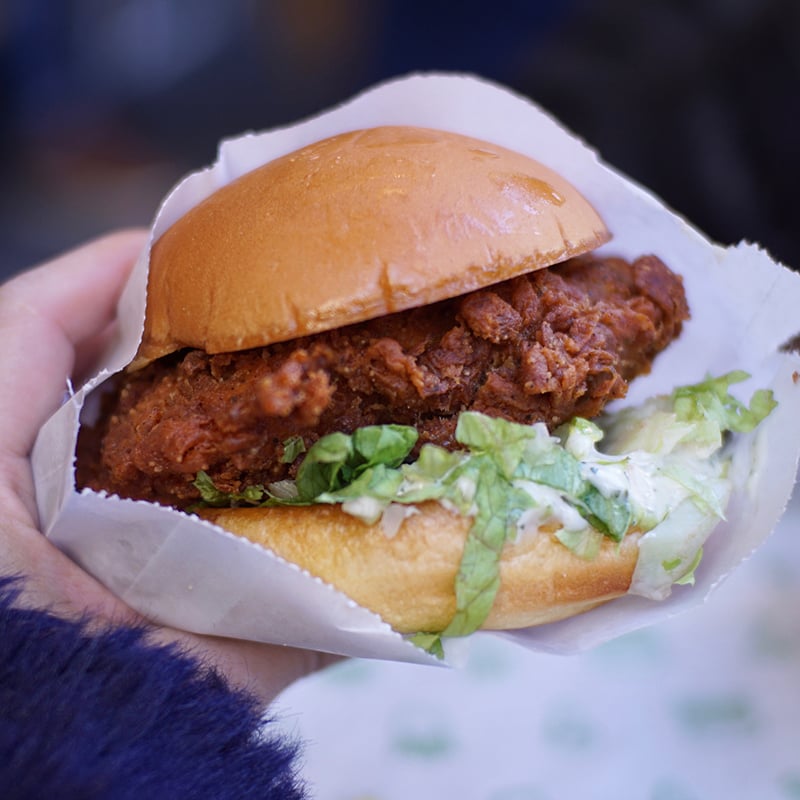 Options abound in the poultry department here in Bergen County, especially considering four new chicken joints recently opened or are coming soon to our area. Here's a sneak peek at the new chicken worth checking out:
Chick 'n Cone, Paramus. Hand-held chicken is what you'll get at this new spot at Bergen Town Center located right outside Target. Here, chicken of your choice (grilled or fried, sauce or no sauce) comes in a handheld waffle, so you can eat your chicken and hold it too.
*Bergen Town Center, Paramus
Hangry Joe's Hot Chicken, Northvale. This is the chicken spot for those who like it hot. The menu includes Nashville-inspired chicken sandwiches, bites, wings and more in five levels of spiciness: plain, mild, medium, hot, angry hot. P.S.: Angry hot requires daring participants to sign a waiver before digging in, so you've been warned.
*269 Livingston St., Northvale
Tenders, Wallington. "Tenders is the name, chicken is the game," is the motto for this new fast-casual Halal chicken joint. Chicken is the base of everything on this menu, including sandwiches, tenders, wings, quesadillas and even melts (topped with cheese) and mac bowls (well, also topped with cheese).
*434 Main Ave., Wallington, 973.246.8348
Zalim, Englewood. Though you won't find chicken exclusively here, this brand-new spot in downtown Englewood has a southern-fried, spicy chicken sandwich as well as chicken strips. More of a red meat kind of person?  Opt instead for their beef burger or the Peri Peri meat fries.
*3 E. Palisades Ave., Englewood, 201.408.4449
Which chicken joint is first on your list to try? Tell us on Instagram @bergenmagnj.