4 Outdoor Yoga Classes To Get Zen This Summer
Why namaste in a yoga studio this summer? Become one with nature with these outdoor yoga classes in Bergen County.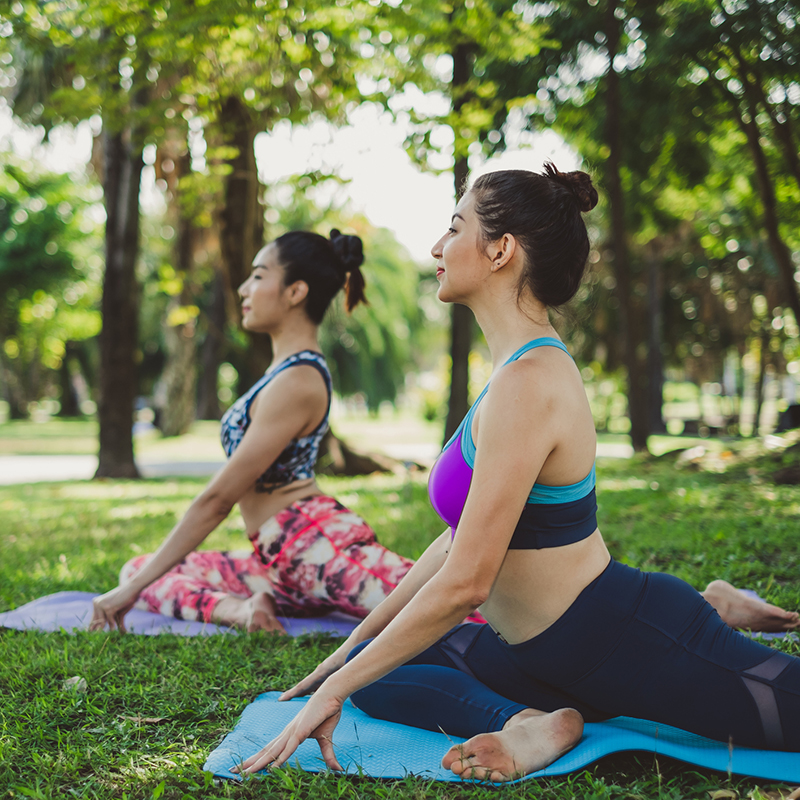 During the summer months, we like to take our usual year-round activities and bring them outdoors. Hungry? Enjoy a picnic or alfresco meal. Want to watch a movie? Do it in the park. In the mood for a yoga session? Good, because that's the perfect outdoor workout.
In fact, the benefits of yoga are magnified when the practice is performed outdoors—it has spiritual benefits, sure, but studies have found that being in nature awakens the senses, and being outdoors in general energizes you and provides your daily dose of vitamin D.
So whether you're a bonafide yogi who knows your Sukhasana from your Vajrasana or you're a newbie who's just learning the basics of the downward dog, these four outdoor yoga classes in Bergen County are just the thing: