4 Summer Salad Spots To Try In Bergen
Build your own leafy bowl or choose one from the menu options at these new salad shops in our county.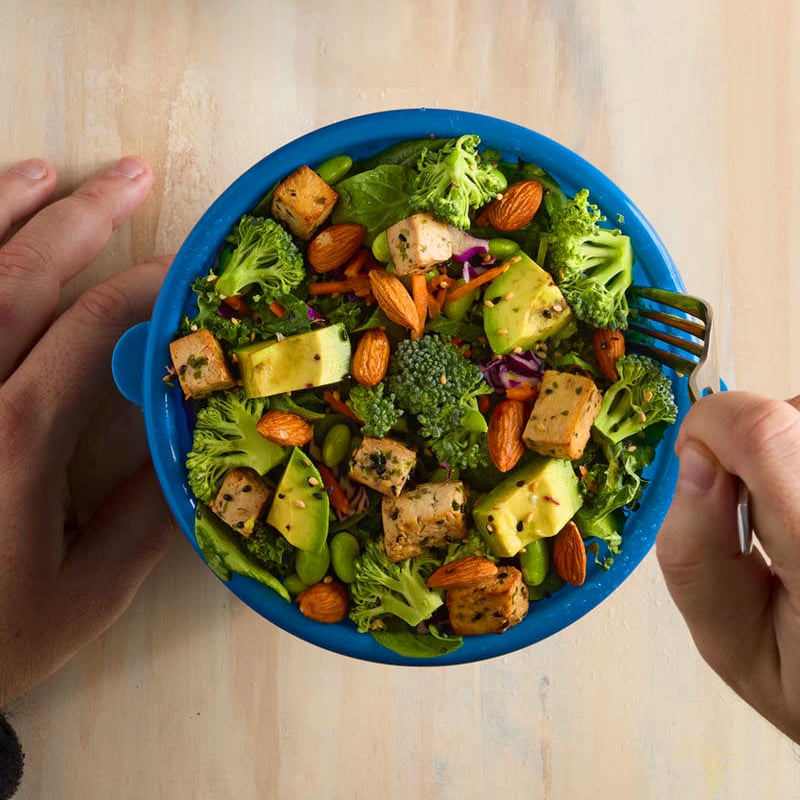 You know you should eat your greens all year round. But in summer, it's easier than ever to get your daily intake of folate, antioxidants and nutrients that come from vegetables and certain fruits. A refreshing salad is the perfect summer meal—light and refreshing, with the perfect combo of sweetness and crunch and a drizzle of dressing to top off the bounty of flavors.
Salads are easy to make at home, but sometimes, it's more fun to have someone compile it for you in a kitchen you don't have to clean up afterward. And there are lots of new salad spots in Bergen County, some opened since last summer and some awaiting their grand openings. Here's a few to check out:
Just Salad, Paramus. The sign is up at the newest New Jersey location of this NYC-based shop—and they're coming soon! Just Salad has customizable salads, bowls and wraps, as well as soups that pair well with them. The menu is stocked with seasonal specials (try the Honey Crispy Chicken for summer!), as well as plenty of sustainable choices too.
*370 Route 17 N., Suite. 3, Paramus
My Salad, Lyndhurst. This independently owned salad shop that originated in Wayne is opening its first-ever Bergen location in Lyndhurst. They have build-your-own salads and warm bowls in hearty, filling portions, as well as juices and wraps for when you want to change things up. Follow them on Instagram @mysalad for updates on their grand opening.
*415 Valley Brook Ave., Lyndhurst, 201.514.6000
NAYA, Paramus. For a salad or bowl with a little Mediterranean flair, try this delish shop, which opened in February on Route 17. Top off your build-your-own or from-the-menu salad or wrap with shawarma, tahini and/or a side of pita bread for the ultimate salad experience.
*305 Rte. 17 suite 3207, Paramus, 201.581.2192

Salad House, Englewood. Joining its Ridgewood predecessor in the summer of '22 is Salad House location in Englewood. Both locations (and others outside the county) allow customers to choose a base of rice, lettuce or quinoa and customize their add-ins and dressings. The Salad House also has a kids' menu, smoothies, appetizers such as avocado toast and soups made in-house. P.S.: Another location in Rutherford is coming soon!
*33 East Palisade Ave., Englewood, 201.408.4015
What's your favorite salad spot in Bergen? Tell us on Instagram @bergenmagnj.