4 Tales of Survival: Living Beautifully
A new career, a new body, a new calling—and new confidence. After surviving breast cancer, each of these women is beginning the next chapter in her life.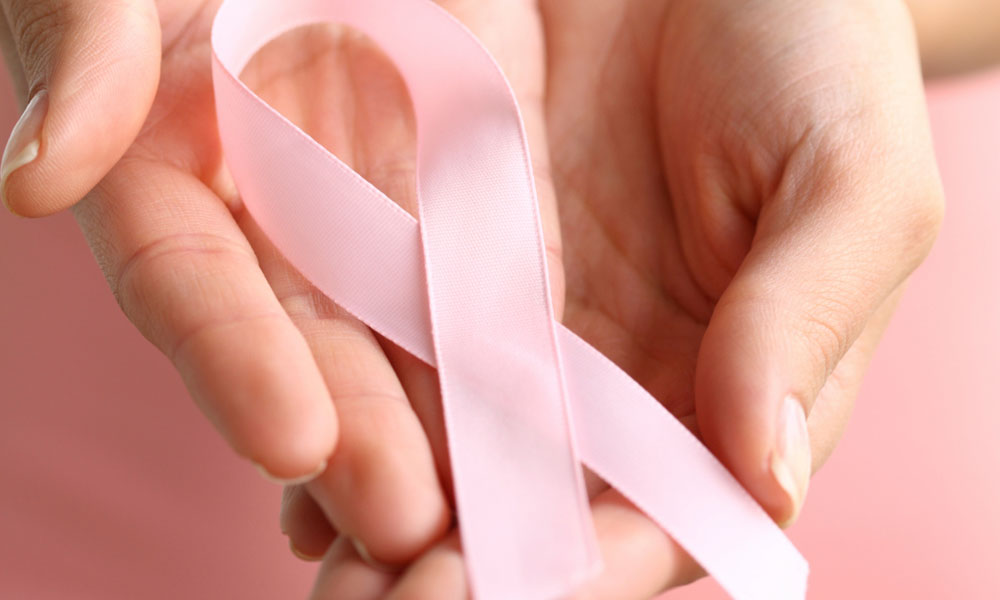 To mark National Breast Cancer Awareness Month, BERGEN shares the stories of four women who faced breast cancer—and not only survived, but thrived. Cheri Montalto drew strength from the support of her family and friends, educated herself about physicians and treatments, and now works in her own plastic surgeon's office as a patient care coordinator. Amy Mosho regained her sense of self with a new breast reconstruction procedure that used her own body tissue and didn't require the removal of important abdominal muscles as in previous approaches. Jillian Veran Rezo discovered inspiration in setting up a nonprofit that offers free photography sessions for others with breast cancer, such as Bernadette Vargas, who gained a new sense of confidence. Their resiliency serves as an inspiration to others.
Unexpected Blessings
One woman turns fear into a new career.
Cheri Montalto, 48, of Fort Lee admits laughingly to having "major white-coat syndrome," a fear of medical staff in white lab coats. But that changed more than two years ago. Her fear turned into a deep appreciation for doctors—and led to a new career.
"When a regular mammogram picked up breast cancer, I had to have surgery to remove it, and I moved on," she recalls. "I felt lucky." But earlier this year, her physician found cancer in the second breast. "For a time, that felt like a nightmare," she says. "But looking back, it's clear I received many unexpected blessings."
During her treatments, Cheri faced her fears and took several steps that helped her cope.
STEP 1. Find physicians with experience and whom you trust. Cheri met with several doctors before she found Jordan P. Farkas, M.D., a plastic surgeon in Paramus. "I walked into his office with such anxiety," she recalls. "But he told me what I needed to know and even talked about the healing process." Dr. Farkas' knowledge and perspective allowed Cheri to look forward to the future.
STEP 2. Call on your support team. "My husband came with me to every chemo appointment," she says. "I really needed him there." She also received encouragement from her immediate family and friends, including her 14-year-old stepdaughter and her 4-year-old daughter. "With all of these people giving me such tremendous support, I was able to walk out of the doctor's office saying, 'I can do this.'"
STEP 3. Learn about current treatment choices. Part of Cheri's initial anxiety was based on her expectations of surgery, chemotherapy and radiation. "But I found out that cancer treatment today is not at all the same as cancer treatment years ago," she says. For example, up to half of women with breast cancer will not need traditional chemotherapy. Throughout her treatment, Cheri was surprised by how well she felt, and she hardly missed a day of work.
STEP 4. Focus on the big picture—and on others. Research shows that people with cancer who are more spiritual are more resilient and report better health. Many studies also show that a focus on other people helps with an overall positive outlook. Cheri's experience supports this. In an unexpected twist during treatment, the technical school career counselor/recruiter found a new job as a patient care coordinator—in the office of her own plastic surgeon. "I think God put me here just so I could help other cancer patients," Cheri says. "It's the most rewarding, beautiful feeling to help women through a difficult time. I feel so blessed to be able to do it."
"Nobody deserves cancer, and no one wants to go through it," she adds. "We just do it. And I'm glad to be 'on the other side' of breast cancer, so women can see that they can get through it. And they will."
A "Natural" Approach to Breast Reconstruction
Unhappy with her body, one survivor feels "normal again."
One of the most advanced and promising ways to reconstruct the breast after a mastectomy is also one that few women know about. Unlike implants, the DIEP flap option uses a woman's own tissue and results in a breast that looks and feels natural. ("Flap" refers to any tissue moved during plastic surgery, while DIEP refers to the blood supply for this tissue, the deep inferior epigastric perforator artery.)
"I had breast implants after a double mastectomy, and they never felt like a natural part of my body," says New Jerseyan Amy Mosho, 46, who works in the securities industry. When the implants eventually had to be removed, she found Joshua Levine, M.D., a plastic surgeon on staff at Holy Name Medical Center in Teaneck. He is one of few surgeons with the experience and training to reconstruct the breast using the DIEP flap procedure.
"My breasts now move just like my real breasts," she says with amazement. "They feel like a regular part of my body. So for the first time since my original surgery, I finally feel normal again."
During the procedure, Dr. Levine moves fat and skin from other parts of the body to the chest. A major benefit of this complicated procedure is that nerves often grow into the tissue, so many women will regain some sensation in the reconstructed breast. Also, unlike other "flap" procedures, this one does not require the removal of important muscles. Removal can affect range of motion, strength and the abdominal wall in significant ways, Dr. Levine says. Further, this surgery is permanent. Implants often require replacement over time, though recovery from implant surgery might be quicker initially.
Given the jumble of hard decisions that breast cancer brings, many women do not have the energy to research all their options for reconstruction, he says. "Though there's no right or wrong choice for breast reconstruction, I want women to learn about this and all of their choices, so they can make the most appropriate decision for themselves," Dr. Levine says.
"To me, using the body's own tissue is the reconstruction of the future," Amy says. "I wish I'd had this type of reconstruction the first time. It's really phenomenal."
A mission
A photography session leads one woman to start a nonprofit that brings confidence to fellow survivors.
There's a secret about surviving breast cancer that few people talk about. It's the "new normal" of a body changed during treatment, and sometimes long after. Some changes might include partial or total mastectomy. Others might include a drop in estrogen that can cause dramatic aging.
"The reality of the changes can hit months after you're declared 'cancer-free,'" says Jillian Veran Rezo, 52, of Midland Park, who had breast cancer. In addition to hair loss and other changes, treatment put her into sudden menopause, resulting in a 20-pound weight gain. A beauty expert on QVC and a professional makeup artist with an international career, her industry is driven by physical appearances, she says. "And I soon realized that my self-worth was linked both to my appearance and to my work." After a year of depression, her husband and one of her longtime friends, professional beauty and fashion photographer Michele Bonacorte, helped her re-focus. Jillian and Michele put their professional experience to work. They staged photo vignettes for Jillian, with movie-star glamour and elaborate costuming. Michele's photographs captured something Jillian did not expect: It was not her body, but her eyes that showed the most powerful metamorphosis.
"The photos picked up so much strength and power behind my eyes," she says. "I had changed, certainly, but those photographs showed me that I'd come back a different, stronger, empowered woman."
It was a transforming experience that the women wanted to share with other breast cancer patients—and a nonprofit, Beautiful Self, was born. "Thirty women signed up the first day we offered it," she recalls.
Jillian and Michele spend about five hours staging vignettes with each woman, and another 10 hours behind the scenes. The cost for this work would normally be $3,500. But with donations of money and supplies, Beautiful Self does it for free.
Losing my hair, along with all the other changes to my body from treatment, made me feel less feminine," says Bernadette Vargas, 46, of Fair Lawn. A regular mammogram found breast cancer more than a year ago. After months of chemotherapy, a lumpectomy and weeks of radiation, she signed up for her Beautiful Self photo shoot.
"My transformation began the moment I walked into the studio," she says. "Michele and Jillian are so full of joy and excitement that I immediately felt at home. It was so much fun, and I laughed so hard that my face hurt at one point!"
That night, her first images landed in her inbox. "I must have stayed up all night looking at them," she says. "In each photo, I could see the joy in my eyes. I truly felt 100 percent happy. The photographs made me feel confident again. It's a feeling I still have today."
That is the goal and mission of Beautiful Self. "We want women to see that yes, they are different, and that yes, they are still beautiful," Jillian says.
"I'm so grateful to Beautiful Self for giving me the chance to see myself in a way that I will never forget," Bernadette says. "And my wish is that other women can experience this sense of confidence too."
To see a photo gallery and learn how to get involved, visit beautifulself.org.
Take your own steps to breast health
"Prevention of breast cancer starts with awareness and education," says Laura Klein, M.D., breast cancer surgeon and medical director of The Valley Hospital Breast Center. For example, diet and exercise play a role in preventing breast cancer, according to research. But many people don't make that connection. To find out about personal risks and which screenings or tests you need, talk to your physician, she says. "To reduce risk, it's not just one step, but the whole package that matters," Dr. Klein says. And to catch breast cancer early, the American Cancer Society recommends that women:
Be aware of your family history. Breast cancer sometimes runs in families.
Also know that 8 out of every 10 women with breast cancer have no relatives with breast cancer. So…
Get a mammogram to find breast cancer early, when it's easier to treat.
To learn more, visit cancer.org.
For treatment, less is sometimes better
New research is changing women's choices for beating breast cancer. Below are some highlights from the most recent gathering of 7,000 of the world's experts at the annual San Antonio Breast Cancer Symposium.
Researchers report that new types of chemotherapy and hormones might help some women avoid radiation therapy in the future. Others are working to define when chemotherapy can be avoided too.
Surgery that leaves as much breast tissue intact, instead of mastectomy, is the gold standard for most women who have early-stage breast cancer, research shows. But a surprising study found that more women are opting to have both breasts removed even when cancer is present in only one breast. Social media seems to be pushing this trend, especially in younger women who fear cancer will spread. Another study found that surgery plus radiation therapy was better than mastectomy in preventing the return of cancer in many cases.
For the best results, experts recommend finding a doctor experienced in the specific care you choose.