4 Things To Know Before Shopping A Garage Sale
Looking to buy (or sell) stuff at a discounted price? Keep these tips in mind before you go all out for National Garage Sale Day in Bergen.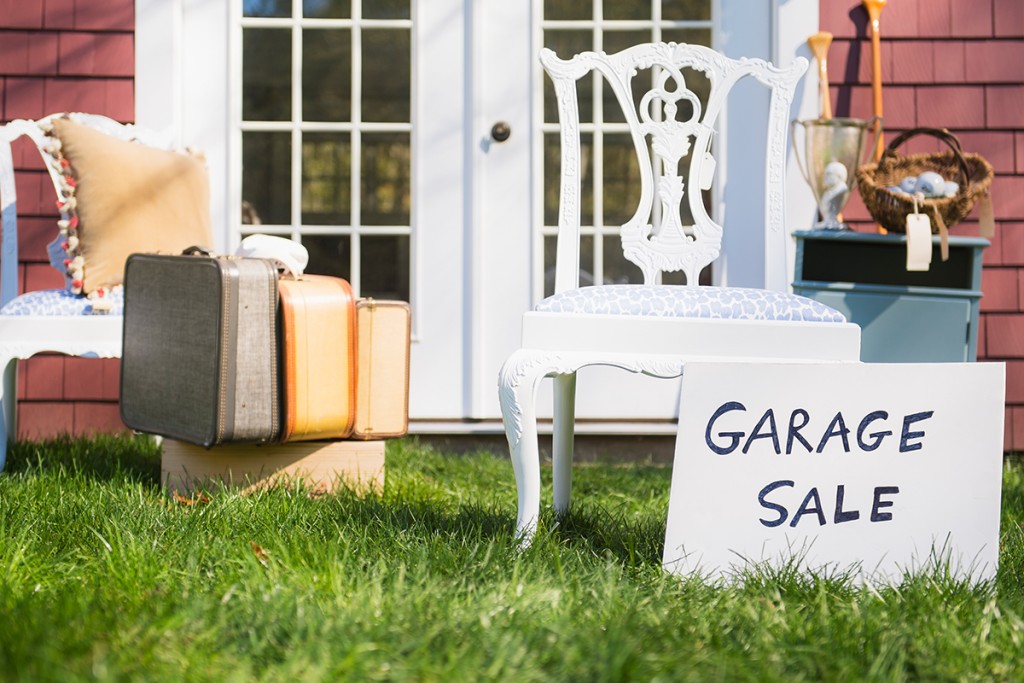 Shopping second-hand makes a lot of sense these days—it's a way to reduce, reuse and recycle items that may otherwise end up in landfills, and it's the best way to find stuff you may need at very discounted prices, which is what all of us want now, thanks to inflation. And surely your neighbors' trash can be your treasure, right?
August 13 is National Garage Sale Day, where we're encouraged to shop our neighborhood stoops for inexpensive goodies. Here's a few ways to "celebrate" here in Bergen County:
Search for garage sales in your 'hood. It's too time consuming to drive around your town and hope you stumble upon a garage sale. That's why the internet exists. Just type in your ZIP code and the dates you're looking to shop at a site like yardsalesearch.com to find out which homes will be holding sales. For instance, this Sunday, Aug. 14 from 11 a.m. to 3 p.m. and Monday, Aug. 15 from 10 a.m. to 2 p.m., stop by 410 Burlington Rd. in Paramus to shop bedding, books, toys, sports items, antiques and more. Or make an appointment to visit the estate sale at River Rd. in North Arlington from now until Wednesday, Aug. 17 from 11 to 8. They'll be selling baby furniture, beach gear, sports paraphernalia, kids' clothing and more. You can also download apps such as Yard Sale Treasure Map to find the best ones near you.
Shop local garage sales online. Sure, they're not physical garage sales, but Facebook groups such as Bergen County NJ Yard Sale and Bergen County NJ — Shop My Online Garage Sale are great places to buy and sell used items online such as books, furniture, toys, décor and more. Craigslist has a garage sales and moving sales search function too, where you can find garage sales in New Jersey that may be worth an in-person visit.
Know what to buy—and what not to buy—at garage sales. Some things you won't want to purchase (or sell) at a garage sale include used mattresses and bedding (due to the bed bug risk), old appliances or laptops (odds are they don't work) and undergarments or swimwear (do we need to elaborate there?). And do your research. Before you buy a discounted, second-hand car seat, for example, make sure it's not expired, hasn't been in a car accident and hasn't been recalled by the manufacturer. On the other hand, you may be able to find some really good steals at a garage sale; examples include discounted designer cookware, vintage poster or jewelry collections, musical instruments or old-school video games.
Host your own garage sale. Before you get excited about pawning off all your "junk," check with your town to see if there are any specific rules you'll need to abide by. Some Bergen towns such as Wyckoff and Fair Lawn don't require a permit for garage sales, but they do have ordinances about where you can and can't hang signs, as well as how to recycle your items. Others like Englewood and Woodcliff Lake require you to fill out a garage sale application before you set up shop.
And check out the August 2022 issue of BERGEN magazine for more garage sale tips! What's the best thing you've scored at a garage sale? Tell us on Instagram @bergenmagnj.