4 Tips for Tidying Up
These Bergen-based mamas-turned-professional-organizers share their tips for reclaiming your closet as we gear up for the warmer days ahead.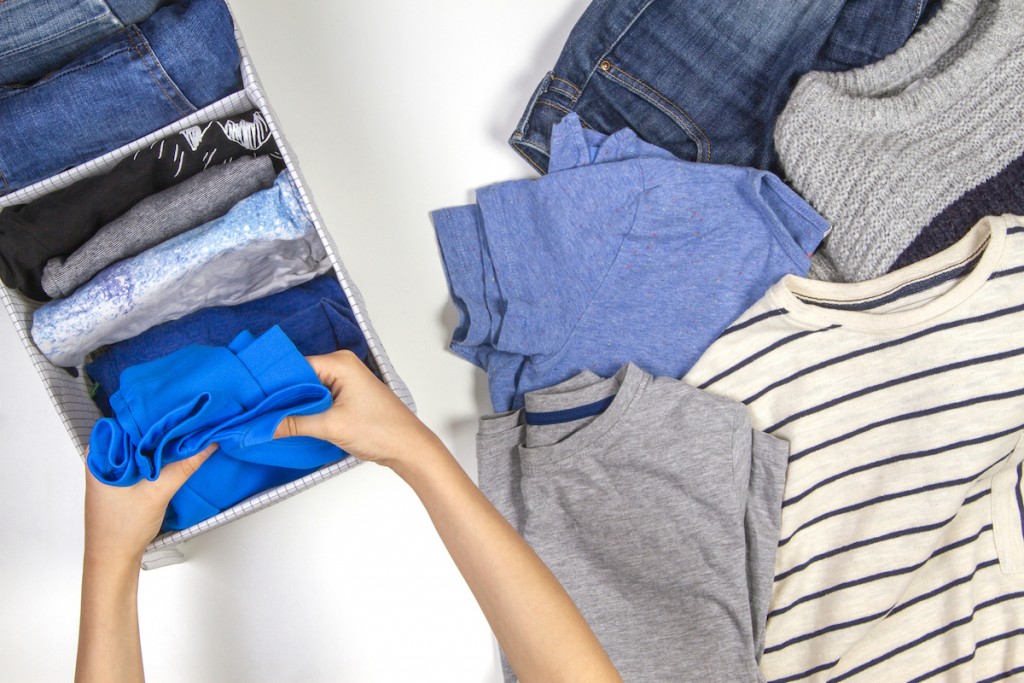 As excited as we are for the imminent transition from winter to spring, there's one thing about it that many of us dread—cleaning out our closets to make room for warmer weather clothing. Ugh. So to make this seasonal task just a little bit less daunting (and dare we say exciting?!), we reached out to Lauren Farhi and Jennifer Charles, the Wyckoff-based moms-turned-professional-organizers behind Meticulous Mamas, for tips on how to tidy up your closet—and keep it nice and neat all year long.
Purge your possessions
You have to go out with the old before you can get in with the new. So figure out what can be donated, tossed or consigned by looking at each item in your closet individually and asking yourself if you still like it and if it is still a flattering fit on you. If not, or if the item is tattered, you haven't worn it in five years or it's simply no longer on-trend, it's time to bid it adieu. "We recommend doing this in parts; go through jeans and pants one day, dresses and jackets another, accessories another," the Meticulous Mamas tell us. "This way you won't get overwhelmed, and once you start, [purging] becomes addictive!"
Group like with the like
After you establish what you're keeping, group similar items together; that means putting pants in one area of your closet, tops in another, swimsuits somewhere else. From there, Farhi and Charles separate by type—shirts are divided into tank tops, short-sleeve and long-sleeve, for instance—and then color code within each category. Pro tip: "Switch out all hangers so they're all uniform," the mamas say. "If you do only one thing to organize your closet, do this because it will look like you made a huge change."
Find a place for everything
Depending on how much closet space you have, most items, especially those that are in season, should be hung, such as dresses, cardigans, button-up shirts and light jackets. But the moms like to file fold (or "vertically" fold) casual clothing such as T-shirts, leggings and tank tops into drawers. "This way they are easily accessible, and you can see everything you have," they tell BERGEN.
Tidy up tiny items
Accessories shouldn't take up valuable closet shelving, but instead should be placed in smaller organizers, Farhi and Charles advise. They suggest hanging belts and ties on a belt/tie rack, placing jewelry in an over-the-door organizer and displaying bags on shelves with acrylic dividers—each of these items can be purchased at stores like The Container Store in Paramus if they're not already built into your space. The duo also prefers to display shoes rather than store them in clear boxes or cases. "Shoe boxes tend to take up a lot of prime space in the closet," they say. "We recommend adding shoe racks (if not already built in) so shoes can be displayed and easily accessible."
For more organizational tips for your closet and the rest of your home, follow Lauren and Jenn on Instagram @meticulousmamas!